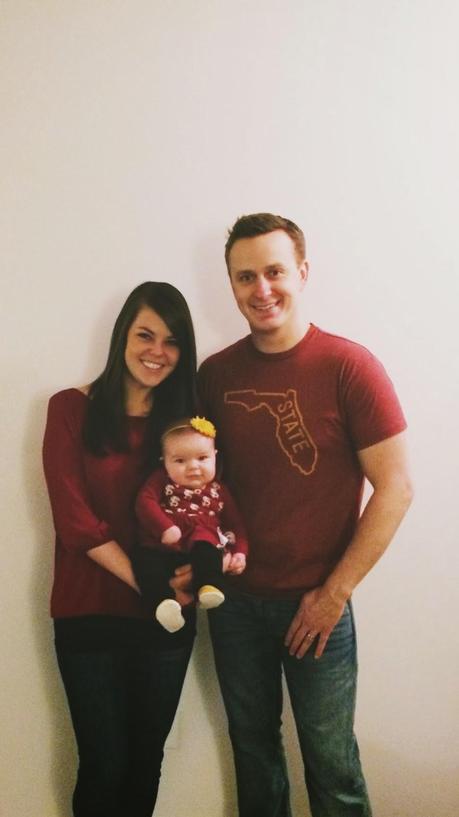 Hey Friends! So if you follow me on Instagram I am sure you saw this picture of my little family during the BCS championship. We were cheering on FSU who ended up going on to win the game!
I love football, whether it be college or the NFL. Last Fall I was trying to find the perfect garnet and gold game day shirt for FSU and I stumbled across A Cut Above Boutique. Finding garnet and gold items is easy if you just want a logo tshirt from a sports website, but finding a cute piece of clothing that just happens to be that color combination is rare. I loved that this shop had a whole section of popular "team" color combos in everything from dresses to blouses and even accessories.
As I browsed through the store, I found so many adorable and affordable items. I ended up getting the garnet and gold bow back shirt, a fun geo tunic and one of their all tied up necklaces. I wore the geo tunic when I went out for my birthday with Ryan and have worn it many days since. This shop offers free shipping on orders over $50 and my items arrived very quickly. I cannot say enough good things about A Cut Above Boutique and I have really enjoyed the personal feel the owner extends to her customers. Here are some pictures of the items I purchased from their store: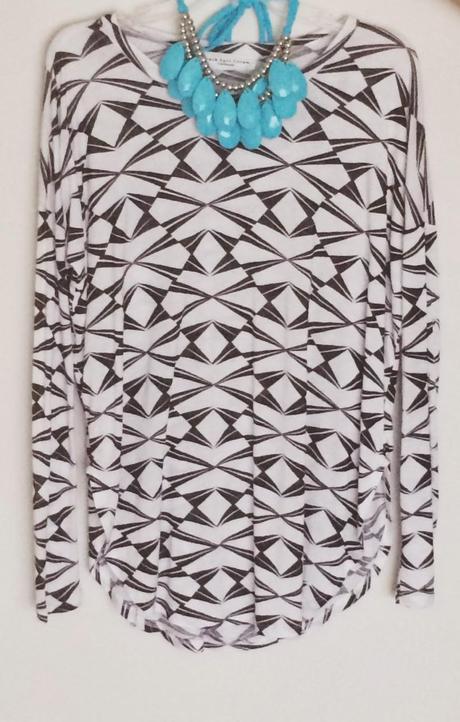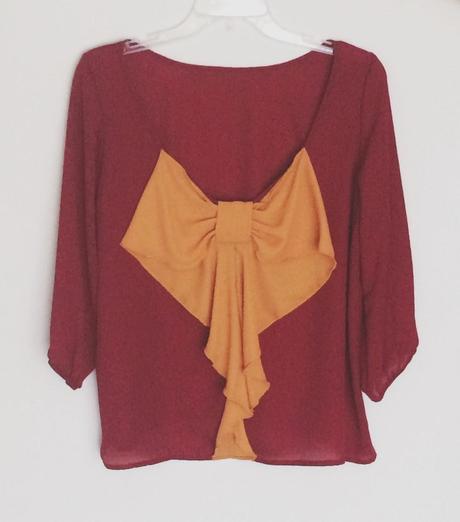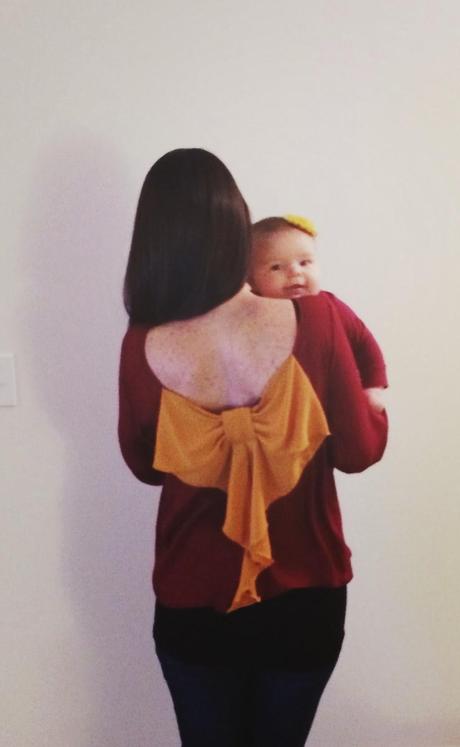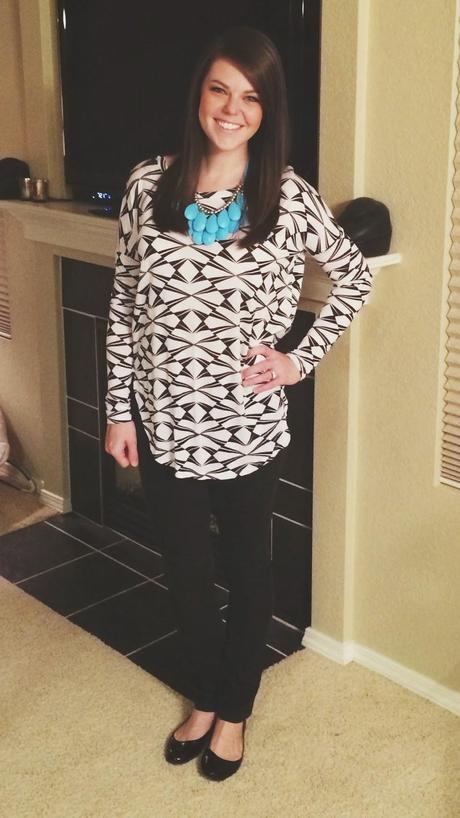 A Cut Above Boutique would love to give one of you a $35 shop credit to their shop and also the same turquoise tied up necklace that I own! Here is a close up of the necklace: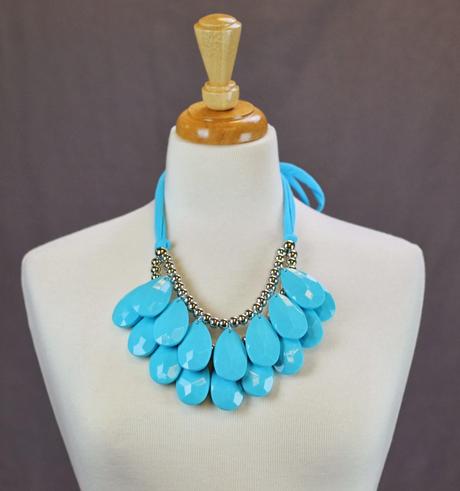 If you would like to enter, just head over to my instagram and look for the original post for the giveaway. A winner will be chosen next Tuesday morning!