Bert Flint, a Dutchman who is now eighty, has lived in Marrakesh since 1957. In the middle part of the last century he traveled round North Africa collecting all sorts of things --textiles and tent pegs, sculptures and jewelry. His house --actually two houses joined together --is called Maison Tiskiwin and is open to the public.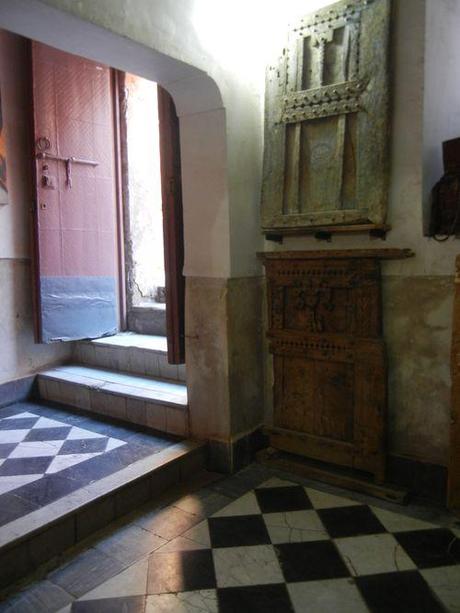 How wonderful to have your very own personal museum, quirky and remarkable. When a friend, who has taught in Nigeria and was interested in the Tuareg, talked to Bert Flint a few years ago he was concerned what would happen to his collection when he died.
So you had better go and see his house now.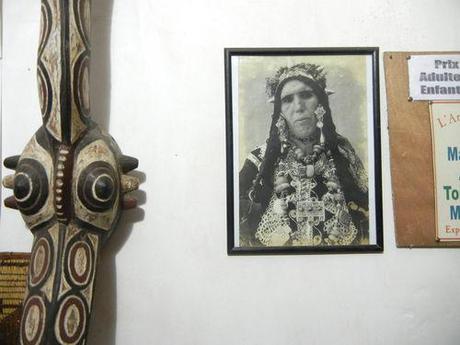 No one is quite sure who this forbidding woman is --or whether she is, in fact, a woman at all.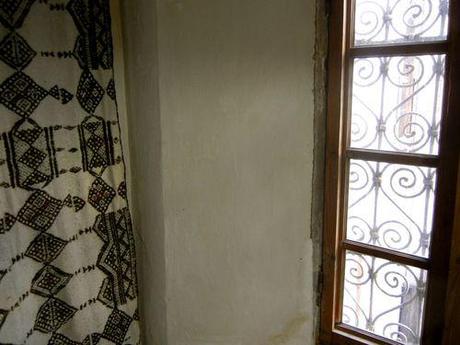 And the windows.....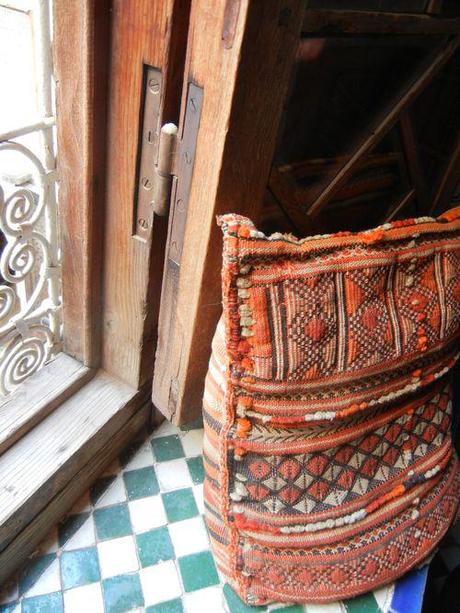 ..well I could devote a whole post to the windows alone......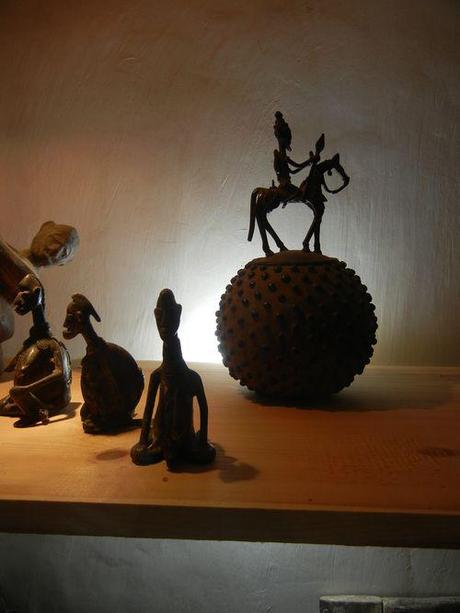 And who are these warriors -- one of whom seems to be posed atop a pomander (you know --those oranges studded with cloves --given as Christmas presents to unwitting aunts)? They look like creatures from another planet.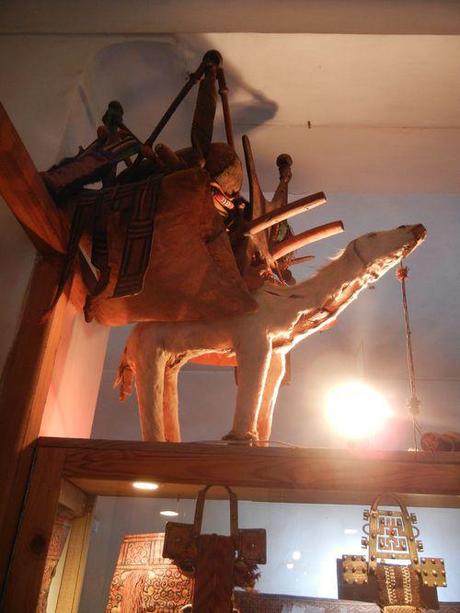 Pity the poor camel who has to carry such a burden through long desert days....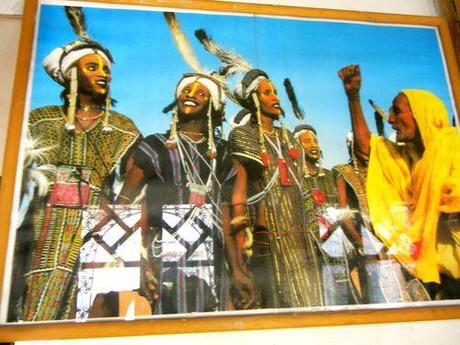 ...and maybe meet up with this jocund crew.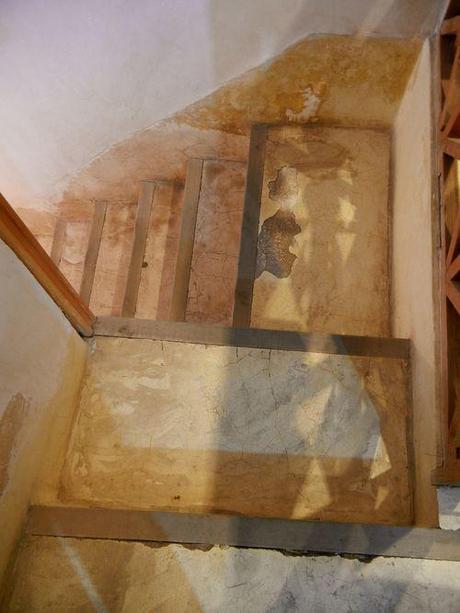 The stairs in themselves are a delight.....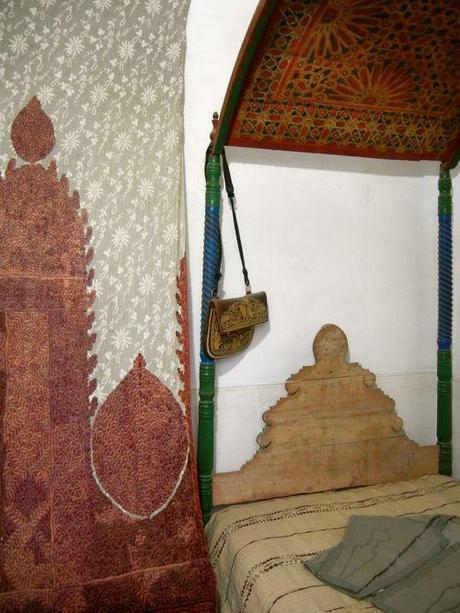 as is a bedroom --decorative but not absolutely comfortable.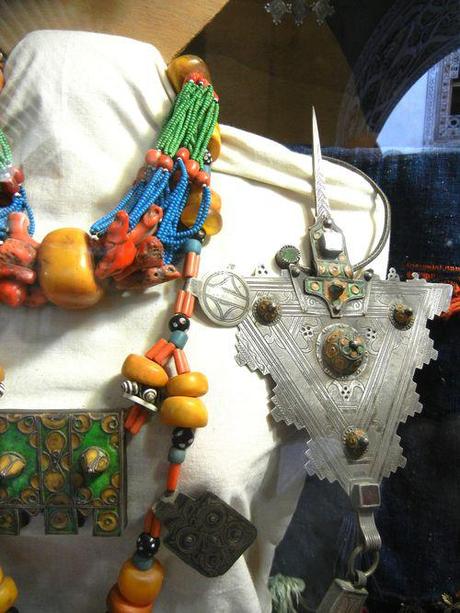 Such jewels, weighty and marvelous...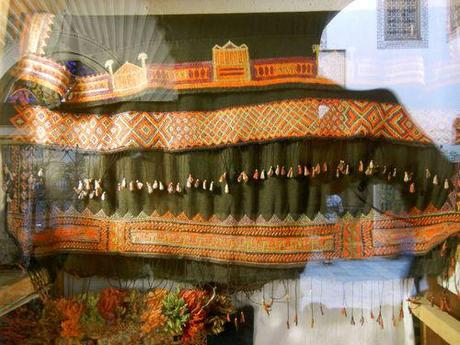 ...and last a scrap of embroidered cloth. Altogether there is so much to see and to ponder, this only gives you the least inkling of the treasures there.
All this makes one dream of magical journeys to places like Timbuctoo and Samarkand where I don't think I'll ever go.
*