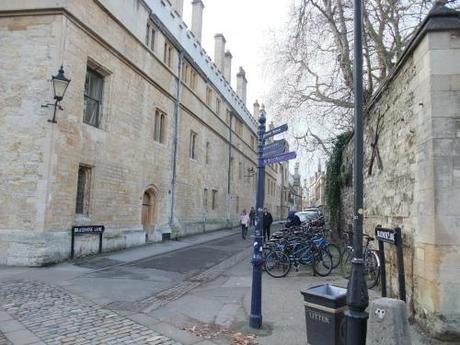 Last week, just before my youngest had to return to University in Plymouth, we decided to have an outing to Oxford.  As he is studying design we thought we would have a visit to the Ashmoleum Museum as he is interested in all sorts of d periods of history at the moment.  I was quite keen on this idea as there was also an exhibition at the museum of Claude Lorrain's paintings which was due to end in the next couple of days.
Claude Lorrain painted in the 17th century in Italy.  He is known for his romantic landscapes which were the inspiration behind many of the great landscape gardens of this time such as Stowe.  Lorrain's approach was to create landscapes built up of various images from his sketch  books but he would often incorporate important buildings that were nowhere near each other into the same painting.
We found the exhibition quite interesting especially the sketches as they had a certain immediacy to them that the contrived landscapes don't. Lorrain's style isn't really my cup of tea, recently I have been quite interested in the Pre-Raphaelite movement although on this visit I was rather taken with some of Frederick Lord Leighton's landscapes.  Unlike Lorrain's landscapes they are of actual places and have a wonderful relaxed although immediate feel to them.  However, as I am about to embark on a landscape history course it was interesting to see Lorrain's paintings.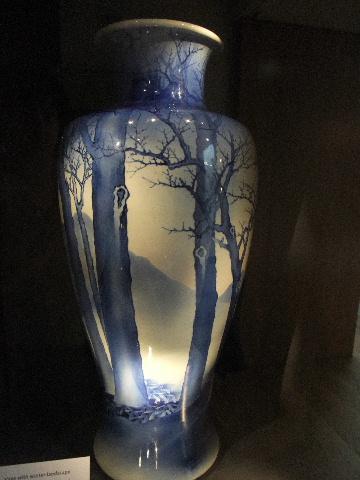 Aside from the exhibition I was particularly taken with this Japanese vase elsewhere in the museum.  It was dated circa 1920 and I felt that it  had quite an art nouveau feel about it despite originating from Japan.  It shows just how small the world was becoming even then with fashion spreading across the world.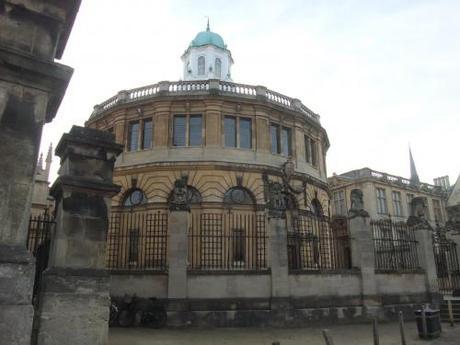 Sheridan Theatre, Oxford
We spent the rest of the day exploring some of the sights of Oxford University.  Despite having been to Oxford on a number of occasions I have never had time to have a good look around so this was a real treat.  It was even better as it was out of term time and also not really a very popular tourist visiting time so the roads away from the High Street were quite quiet.
Most of the Colleges were open so you could have a look around the quads but we decided to give this a miss particularly as we are getting a little chilly.  However, I am sure that on a lovely summers day they look amazing.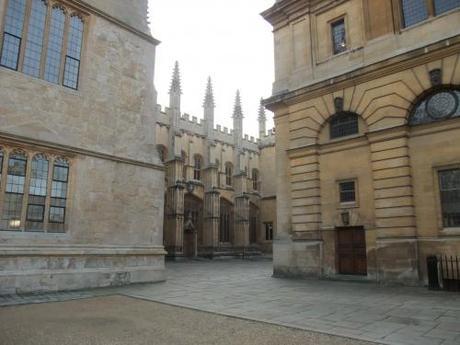 I particularly liked the quiet corners, like the one above, where you discovered the back, and just as beautiful, side of the well-known buildings.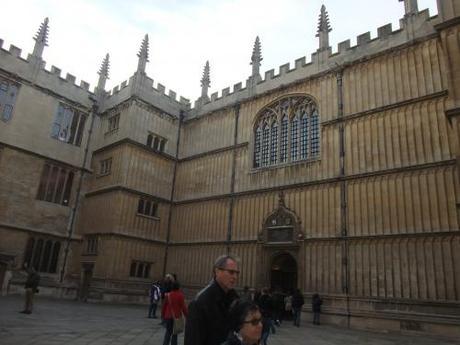 Bodleian Library
My son was really taken with the architecture of the Bodleian Library.  He thought that the walls looked like rows of books though I doubt this was the thinking behind its original design.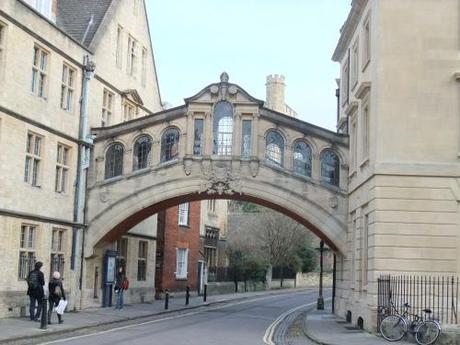 Bridge of Sighs, Oxford
It is a wonderful city with grand buildings all within a short walk from each other and transcending such a wide period of history.  As my son said if you were a student of architecture this was an excellent place to visit.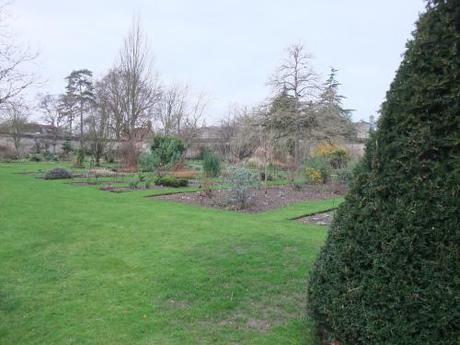 We finished the day with a quick mooch around the Botanic Gardens.  Obviously  not much to see at this time of year but a couple of the glasshouses were open but I will leave that for another post.
All in all we had a fun mother/son day and are making plans for another trip somewhere the next time he is home.  It is so nice that both my sons are now of an age where I can have interesting adult outings with them.
Advertisement