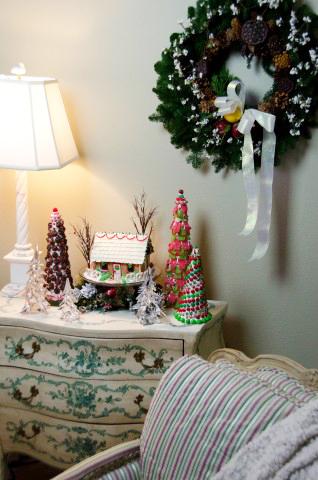 What could be better for the holidays than a cozy spot to curl up and read, smell fresh baked gingerbread and a fresh beautiful wreath? I love pulling together pieces in a winter green and white – this chest from my grandmother is one of my favorites and the stripes on this chair even look like candy.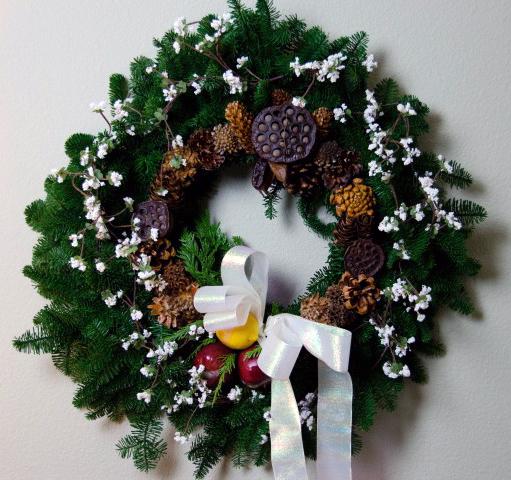 Real green wreaths are not just for the front door. I like to replace a piece of artwork with a wreath for the holidays, especially in rooms that don't have a tree. You get the great fresh pine scent. Just be thoughtful about family members with allergies.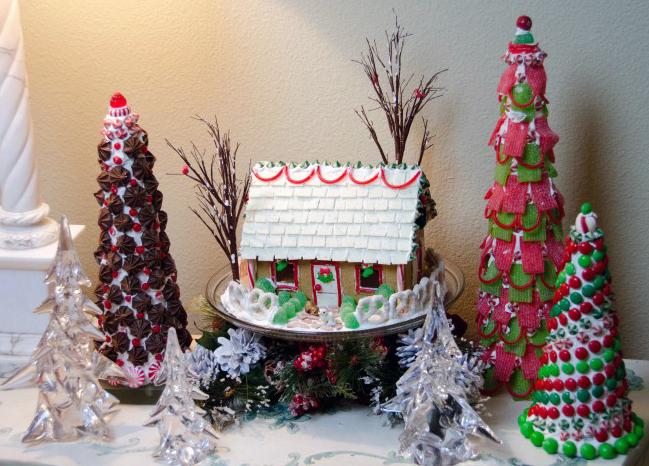 Creating a forest with the candy trees we made last week and mixing them with crystal trees and some birch trees surrounding the gingerbread house create a fun eclectic mix.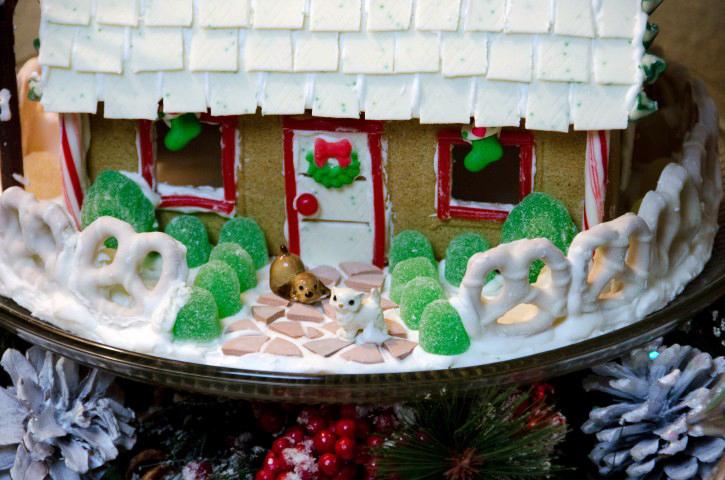 These trees make a great setting for a simple gingerbread cottage. Elevating the house on a cake plate and surrounding it with greens, berries and pine cones are the perfect finishing touch.
Choosing cake plates at different heights and running the houses and trees down the center of a dining table make a wonderful way to display your children's gingerbread creations and create a memorable centerpiece.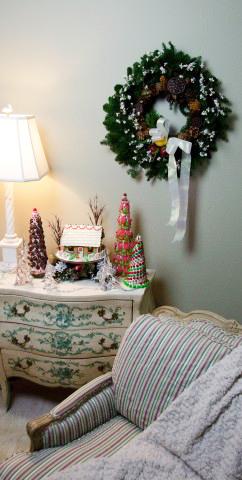 So tuck you feet up, wrap up in a blanket and read one of your favorite holiday classics, or read out loud one of your child's favorite books!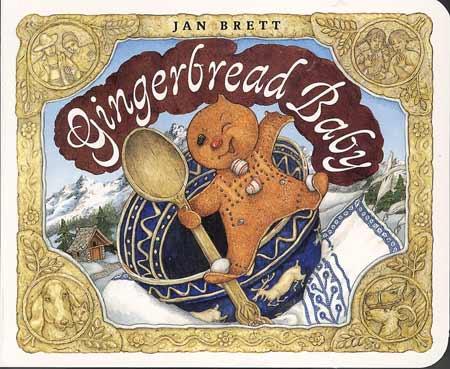 Happy gingerbread dreams!