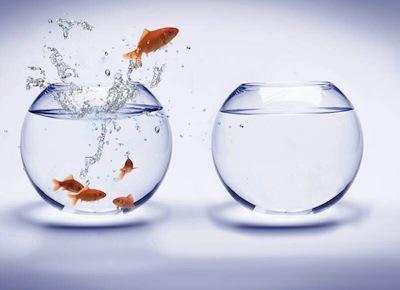 Coaching is a term that has been banalized and changed to mean virtually anything that involves one-to-one training or advice to group training or anything that involves training that could be sold at a higher price.
Ever since it became popular in business, it has branched out in such a way that anyone who has the desire to ride the bandwagon will and do.
There are make-up coaches, house decoration coaches, dog training coaches, get-your-life-back-on-track coaches and cooking coaches – just to name but a few of this burgeoning industry – usually grouped under the rubric of "Life Coaching"Coaching is a buzz word that is met with equal amounts of praise and condemnation.
Just take a look at some of the bios on Twitter and see how many people describe themselves as "sales" / "marketing" / "money-making" coaches – when I would guess that a lot of them are in fact advisers or just sales people.
Some go that extra yard and refer to themselves as "gurus" – hmmmmm.
In my experiences as a business and performance coach, many organisations continue to view coaching either as something that will address dysfunctions within people, or something that is so abstract that it floats in the clouds, buoyed by the hot air air that it produces – basically, a pretty pessimistic, if not, negative view.
Coaching really started to take off, in terms of performance coaching, in the 1980′s, so it has been going for about 30 years, but still hasn't really emerged into the mainstream as, let's say, conventional training seminars or mentoring has.
It still appears to be shrouded in mystery and viewed with suspicion by a lot of organisations and Human resource managers.
In a recent mission with a director of a large company, I overheard a colleague telling my client that "your therapist is here" when I arrived at reception – QED! It was an attempt at a  joke, but there you go …
I have also had to refuse certain contracts where the coaching mission was a last-ditch attempt to tame a renegade manager before the coach facilitated the decision of the managing director to sack the person… and I have heard similar stories from other coaches.
One of the most important stages in coaching is the establishment of the coaching contract between client (usually the MD of the company) and the client (the person being coached) and ensuring that the deontology is clearly understood by all parties, from the word go.
There are a host of misconceptions surrounding coaching and the coaching relationship :
1. Coaching is not training, mentoring nor therapy – It is a process whereby a coach helps a person to use their own resources to solve problems and reach a higher level of performance that they could alone, but the coach does not solve the problems for the person. It is helping to unlock potential – helping the client learn rather than teaching them.
2. A coach does not have to have experience of the person's business. In fact it is often the case that an "external eye" can see things a lot clearer than someone for the same milieu. The coach acts as a mirror for the client to encourage and optimise their thinking process and actions.
3. Coaching is not therapy. Even though experienced trained coaches may use tools that originate from a psychology discipline, a coach is not in place to fix broken people. Most people who seek coaching are already highly successful and just need that extra support to go the extra mile.
4. Not everyone can 'do' coaching – anyone can set themselves up as a coach as it isn't a regulated profession, neither is psychotherapy! However, coaching requires a range of highly developed skills in communication, awareness, listening, questioning, courage to ask the difficult questions, experience, knowledge, observation and a desire to help people grow. There also needs to be rapport between coach and client – if this doesn't exist then there will be no real coaching and no outcome.
5. Coaching is not about giving answers, but helping the client reach a level of autonomy whereby they find the answers themselves. It is about helping people take risks, try things out and effectively reflect to grow.
6. Coaching is founded on equal relationships, without a power dynamic. Managers can adopt a coaching stance and tools used in coaching to help their teams develop and grow but the notion of coaching happening as in a coach / client relationship cannot effectively happen due to the inequality in the power relationships.
7. Coaching is not about dependence – it should be clearly established that the coaching contract has an end and this end can be terminated by the client or the coach. The idea of a coach being on call 24/7 is to be avoided at all costs. The final goal is autonomy for the client, in the sense that they have choice and responsibility for their own actions.
8. The coach is not a guru who can provide all the answers. Effective coaching is more about deep questioning and less about providing answers – these are found by the client through this process.
9. Coaching is just a cosy chat, a one-to-one conversation with a client. Although a lot of coaching does entail a conversation in a one-to-one situation, between client and coach, it is a process where action steps are agreed on, within a given, agreed timescale and then assessed and adjusted.
10. Coaching does not seek to resolve deep, underlying issues or personal issues – although they may be discussed during the sessions. The main aim is to focus on setting and reaching organisational, professional and personal performance goals through the process of coaching.Perhaps you have other points regarding coaching that you would like to add to this list – please do in the comments below.
Active Consultants have been coaching upper and middle management to reach their full potential for the last 15 years – contact us for an informal chat to see how we can help you reach your true potential.