The first attempt of having food at Stoner/Bakester in Indiranagar turned out to be a delight. The outlet on Joyti Niwas College Road, Koramangala is even bigger and better. The store is huge with a lot of room to move around and have outlet is painted in white. The ambiance is clean and really nice. We went there with the sole purpose of having their delicious range of Pizza's and icecream.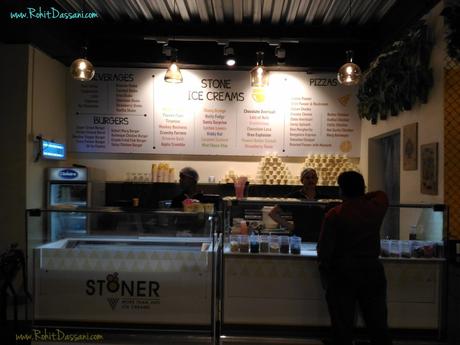 We tried the Italian Chaska which had capsicum, Olives, Onion with an Indian twist. The price of the pizza's are high compared to its size but the taste is absolutely phenomenal. The pizza comes with 2 dips, one mayo based and the other red chili sauce. The price is a little on the higher side and Stoner only has one size of Pizza. Will come back to Stoner again!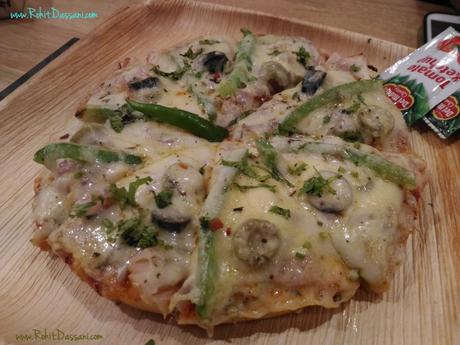 We ordered the Monkey Business, which had 2 scoops of vanilla icecream, a choco chips cookie, half caramelized Banana and chocolate sauce. The beauty is to watch it being made on the ice-cream board. The icecream knifes are used in precision to create an ultimate dessert. The dessert came in a waffle topped with chocolate sauce. 'Monkey Business' was great.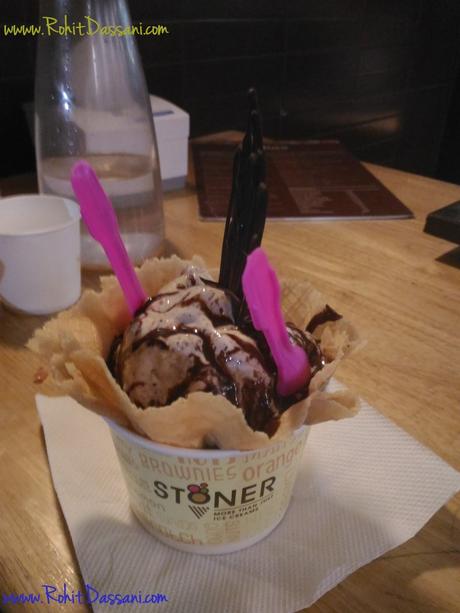 The Scorecard:-
Food/Taste – 8/10
Service – 8/10
Value for Money – 7/10
Ambiance – 8/10
Quantity/Quality – 8/10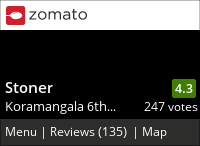 Overall Rating – 3.9/5
Delicious Pizza.