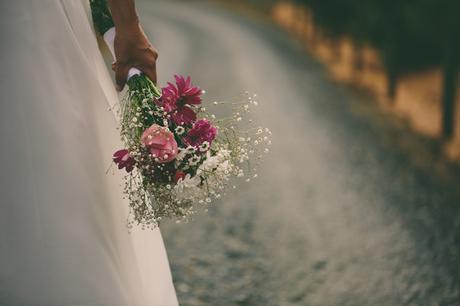 The north of the north is getting some serious exposure on P&L right now! It's not surprising considering how beautiful the area is especially the Bay of Islands, and if you are not planning on getting married there, then you should totally consider it as a honeymoon destination if you are keen to stay in Aotearoa. Today's clifftop love story was beautifully captured by a P&L bestie Samantha Donaldson Photography, and if you have a sweet tooth just wait to you see the Croquembouche OMG. Enjoy!
5 Ideas To Steal The Croquembouche adds serious WOW factor (oh and the cheese wheel cake is perfect too!) | Buying your flowers from a supermarket or wholesaler then putting your own simple bunches together (a great way to save money but it pays to have an eye for floral styling) | More and more couples are opting to get married at private residences and it can often be more affordable than typical venues (check out holiday homes online!) | Having your kids involved in your big day helps them feel included (and lollipops help keep them occupied during the serious stuff!) | Dress up your bridal shoes using shoe clips or attach hair pieces (check out stores like Lovisa)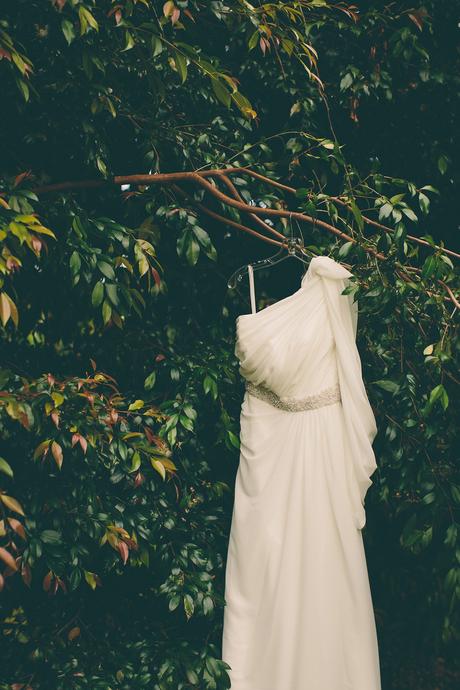 Who Angela Besant (director of HR), Pete Hall (accountant)
When 7 th Feb 2015
Where Private Clifftop Residence in Kerikeri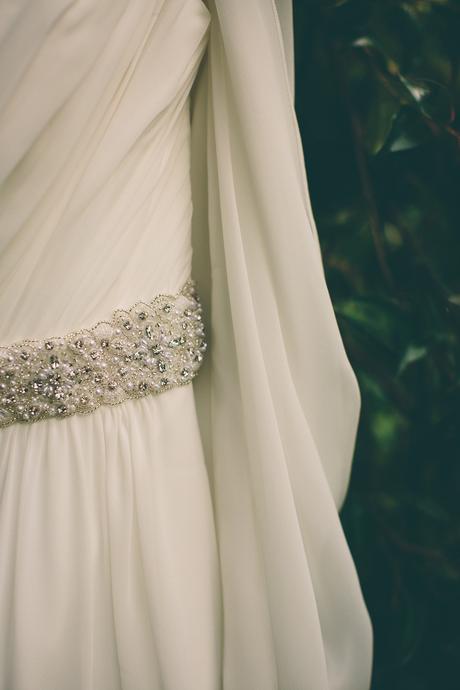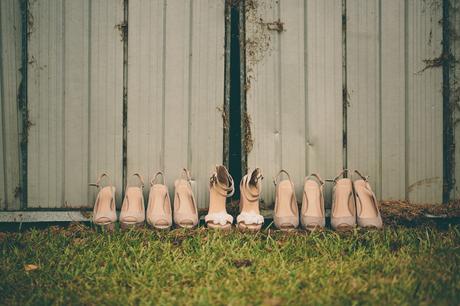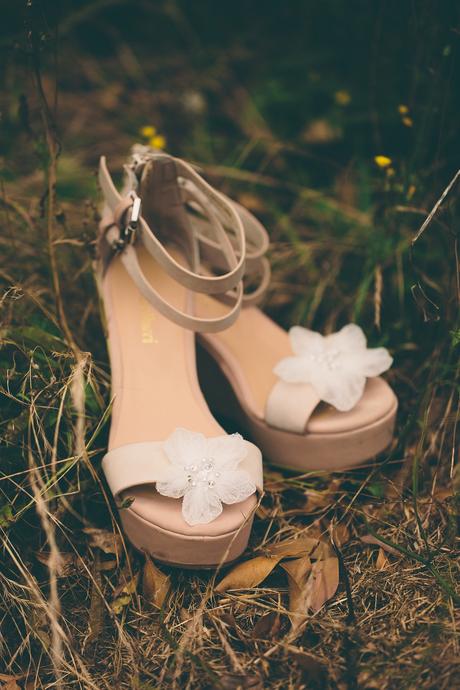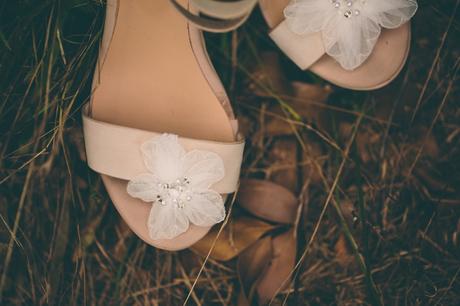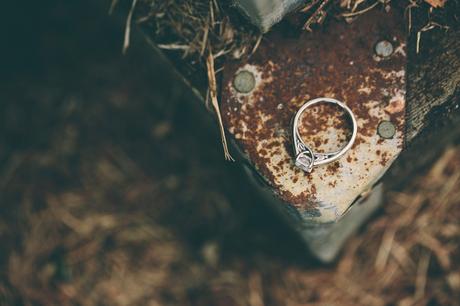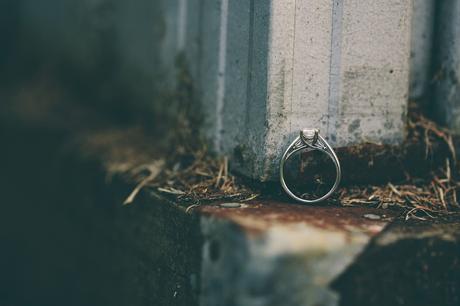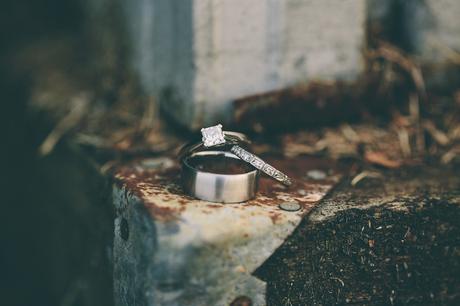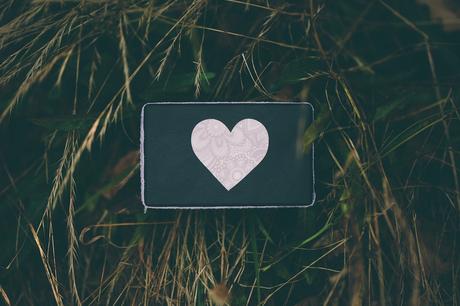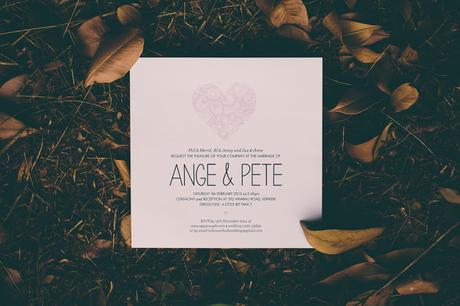 We met at a bar called MALT in Grey Lynn whilst ordering drinks at the bar.
Tell us the one quality you love most about each other?
I love how Pete is so even tempered, he keeps things real!
Pete loves how I can laugh at myself and always have fun.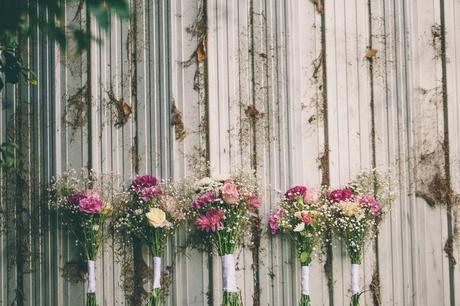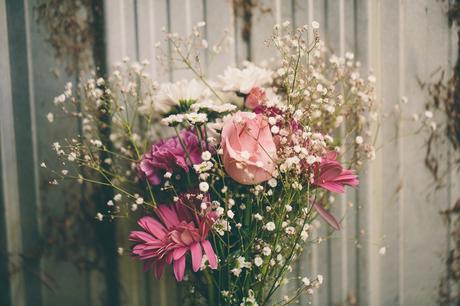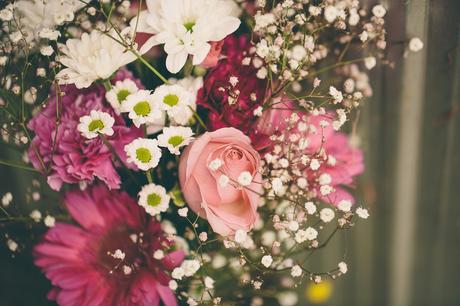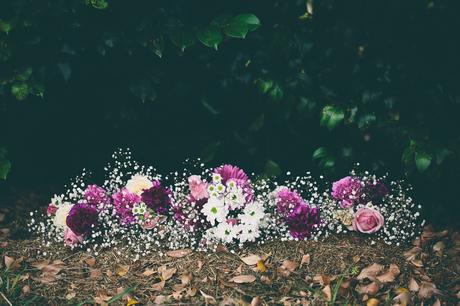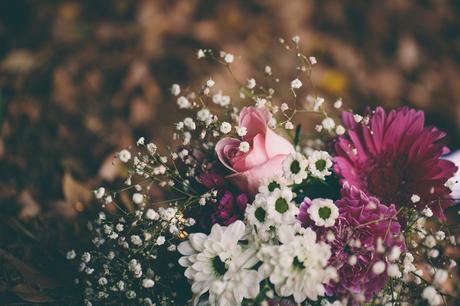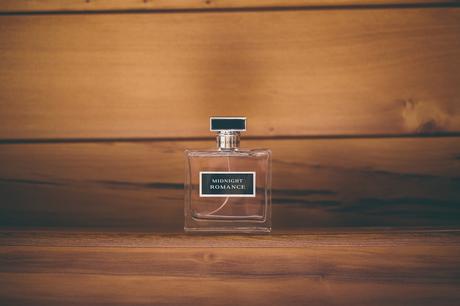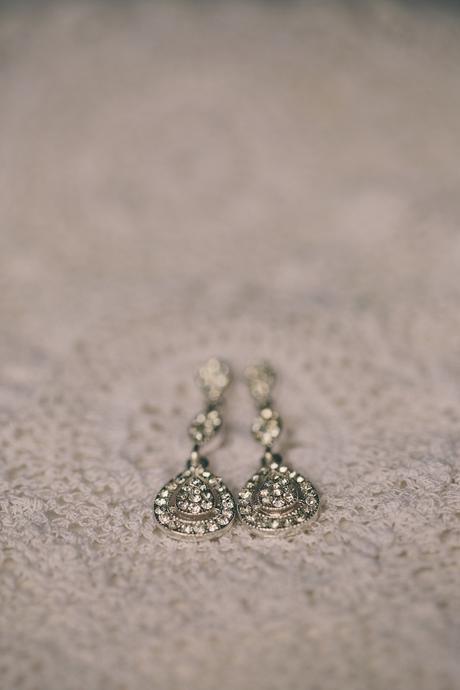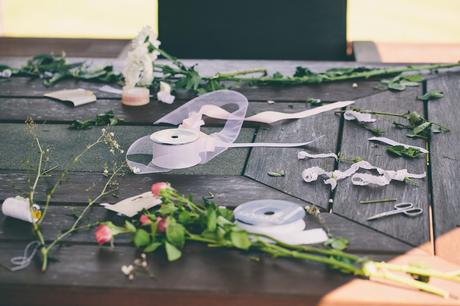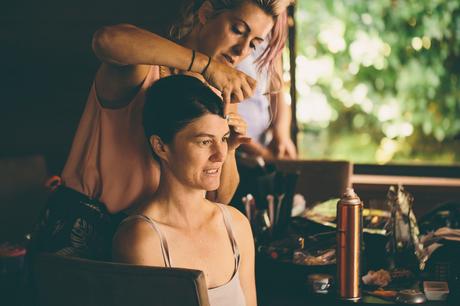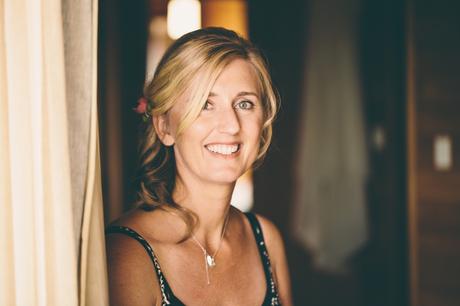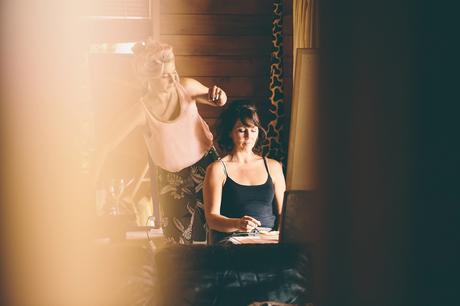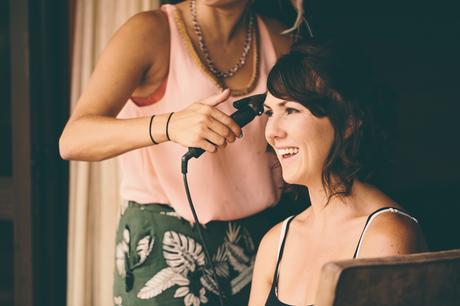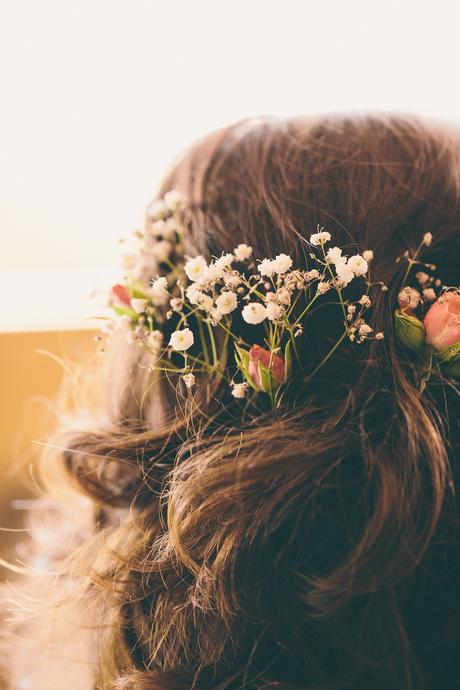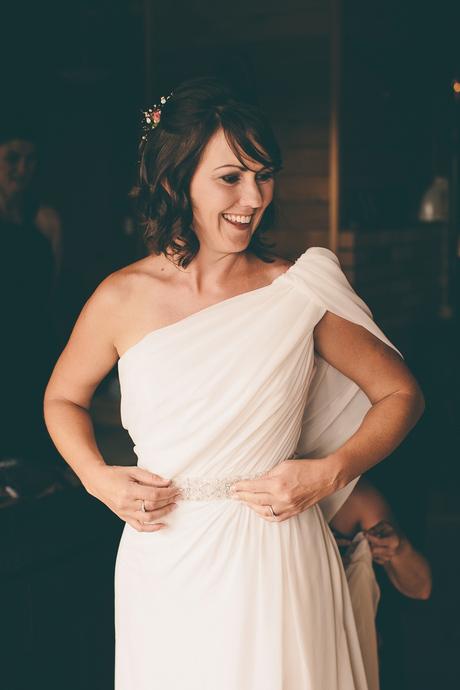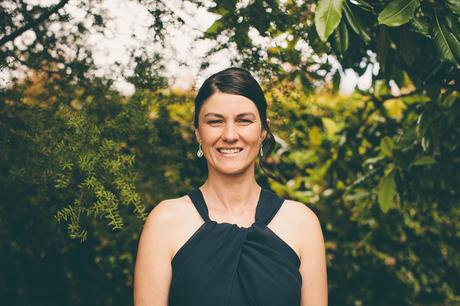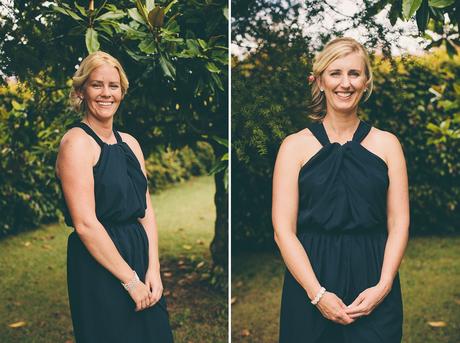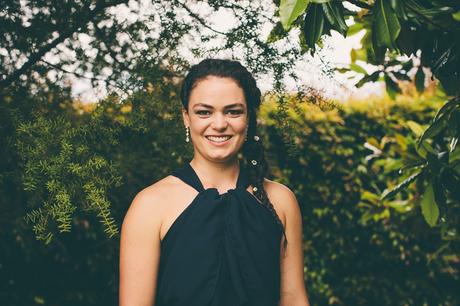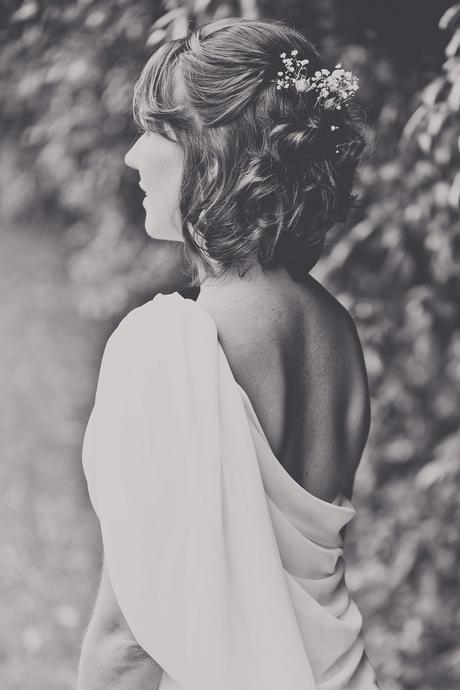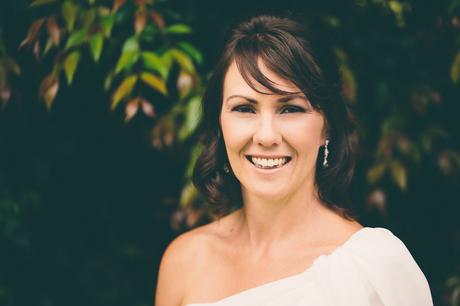 In three words describe your wedding style...
Relaxed, pretty, time to party
What were your save and splurge items for your wedding?
Save We got all of our flowers for the bouquets and venue at New World for $240 and made all the bouquets ourselves, they were beautiful and exactly what I envisaged.
Splurge We splurged on two things, the delicious Croquembouche made by Julia Gerdan in Kerikeri, and the Guitarist Lee Gray - worth every cent, both were amazing.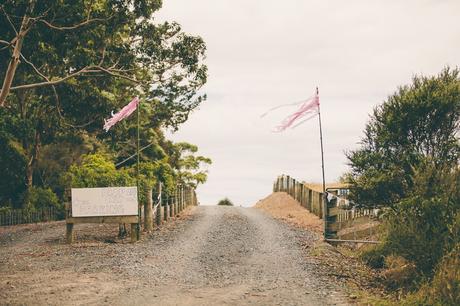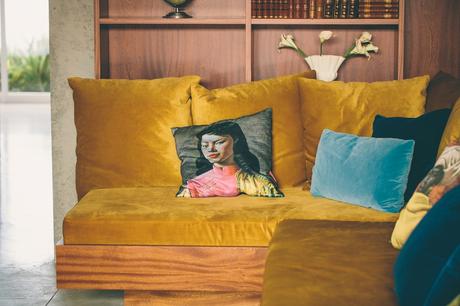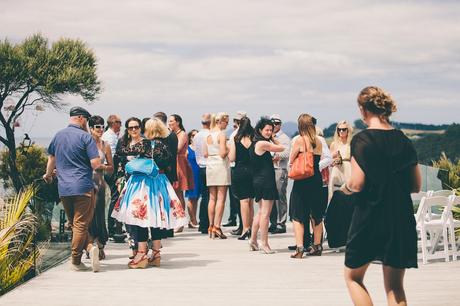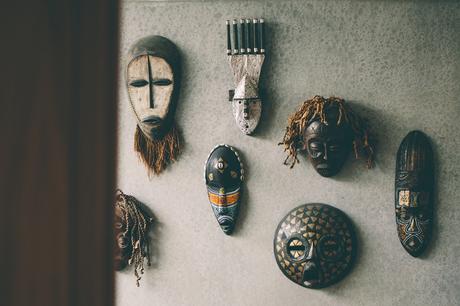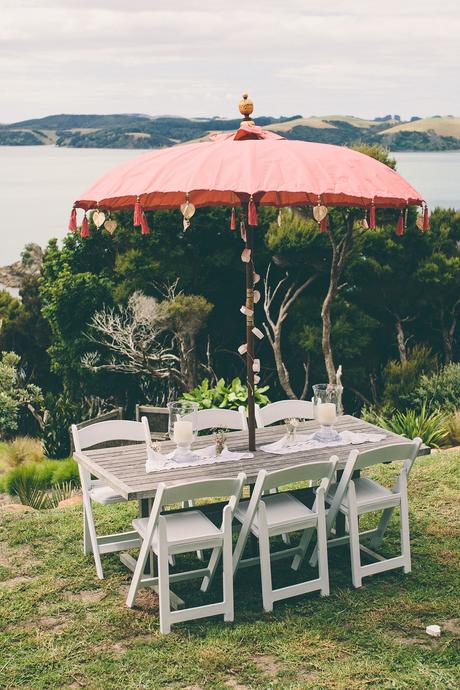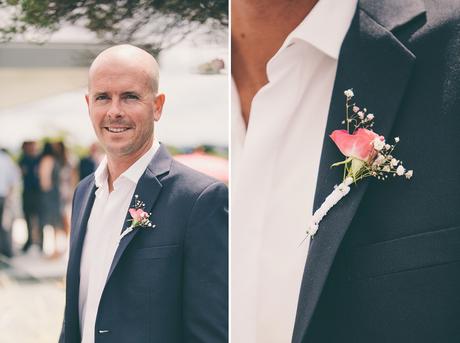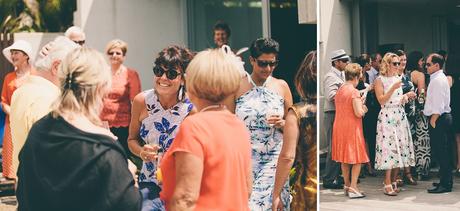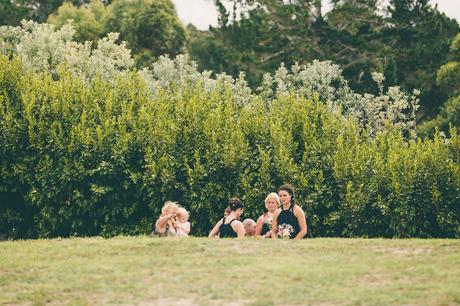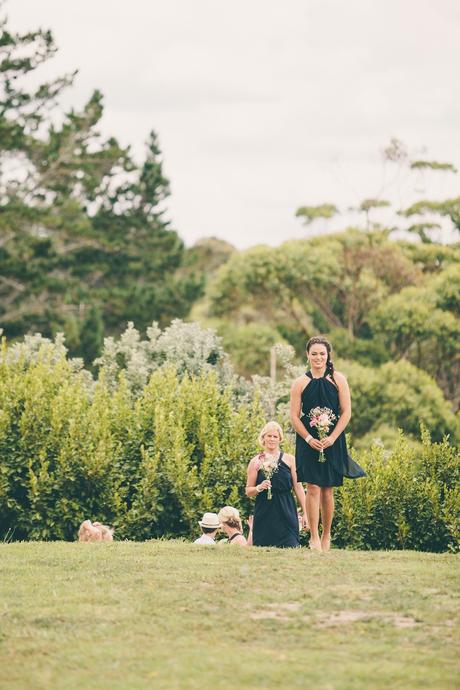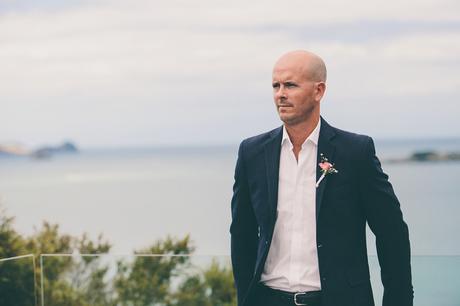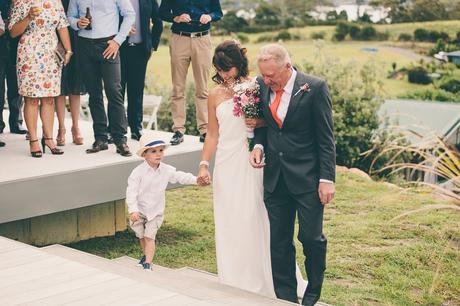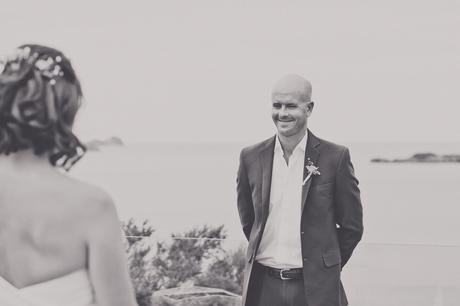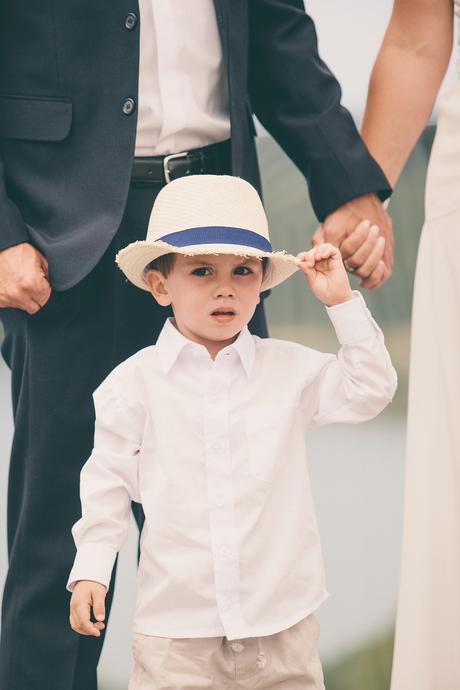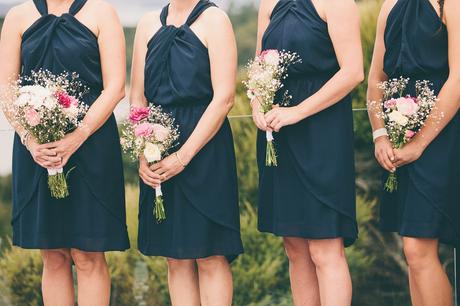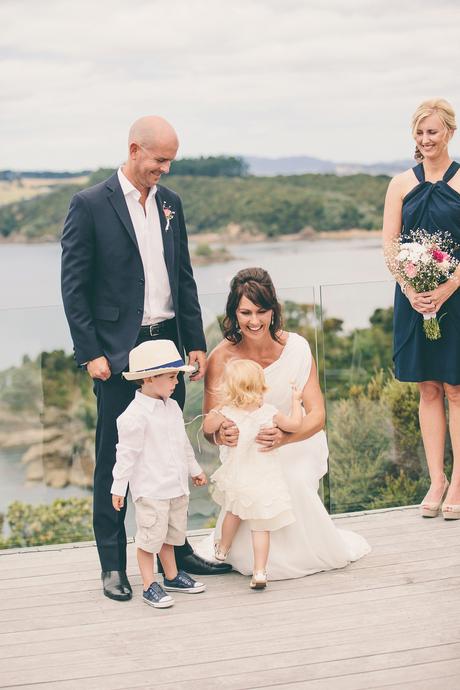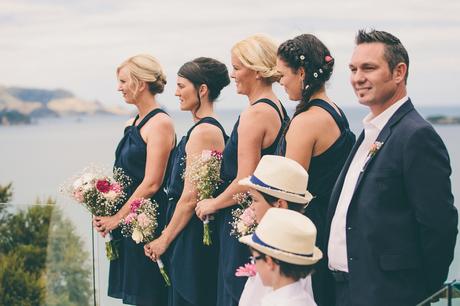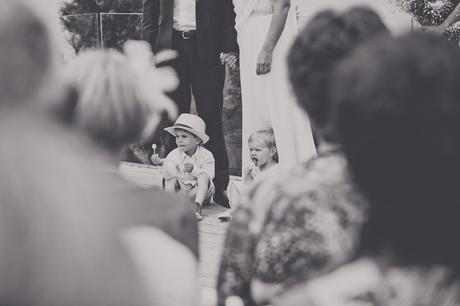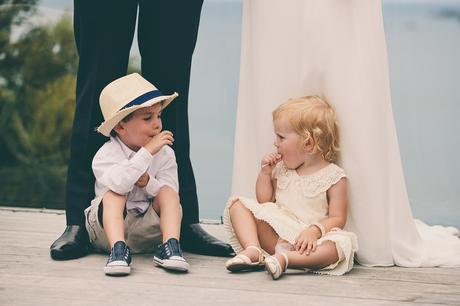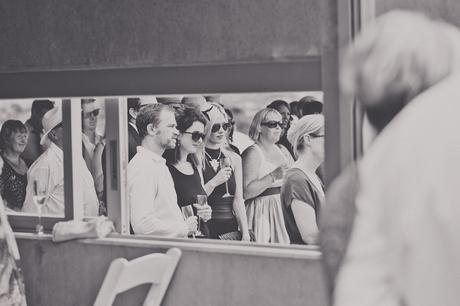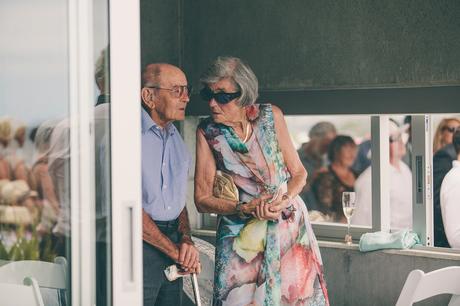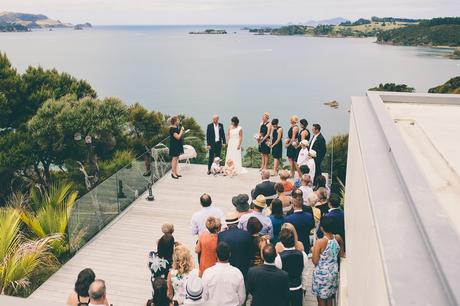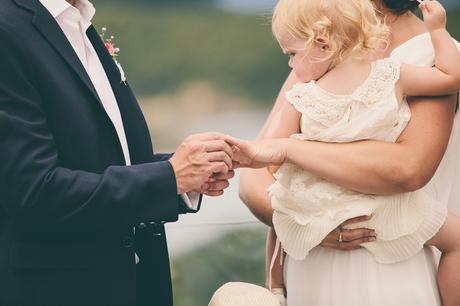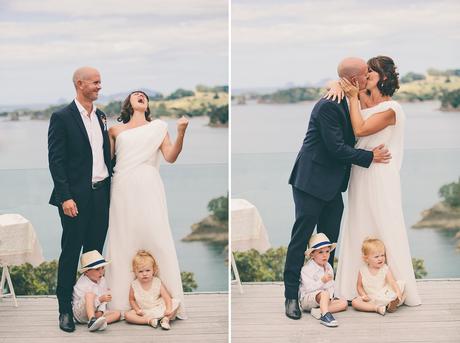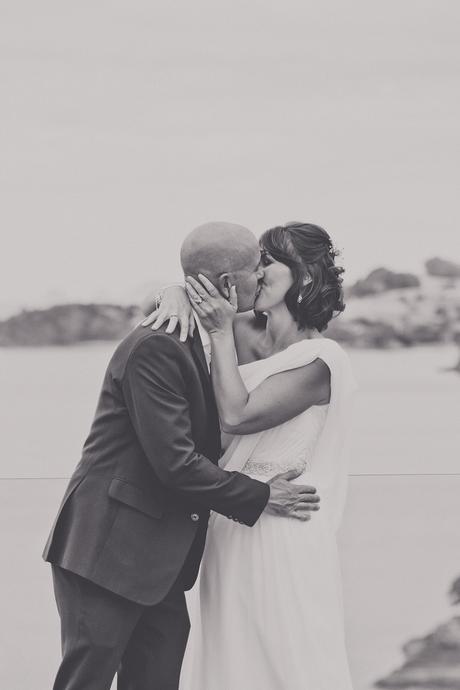 Did you DIY? If so what did you make?
Yes I made most of the decorations myself, the doily bunting, bought cut crystal vases from op shops and doilies from trademe. We made the bouquets ourselves. Made our own Lolly Bar. Made our own hessian table runners.
Where did you go for you honeymoon and why?
We have two little kids so a honeymoon was a little tricky, we spent a few days at Hahei all together and plan to do a little Fiji holiday mid year.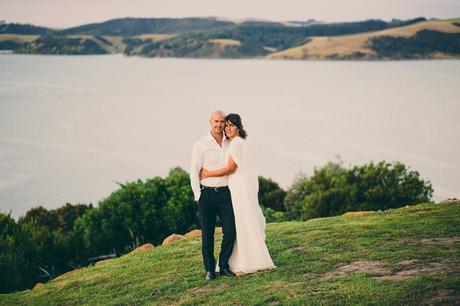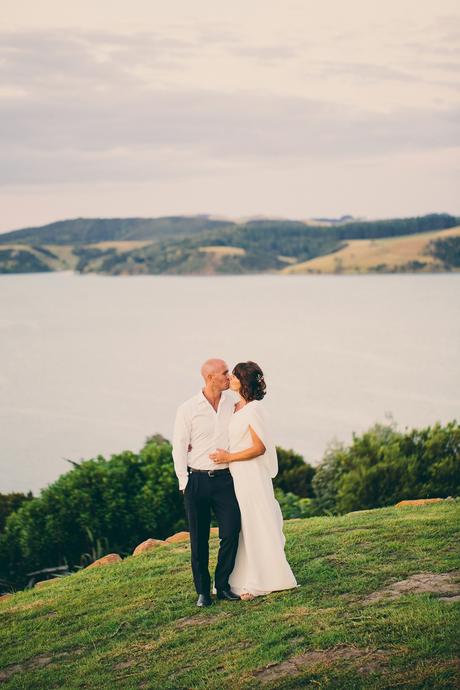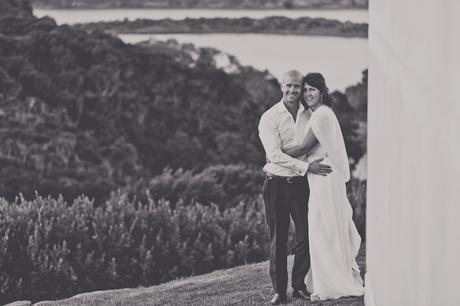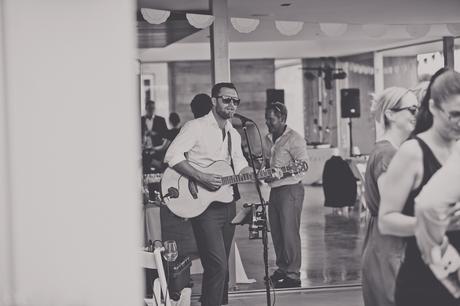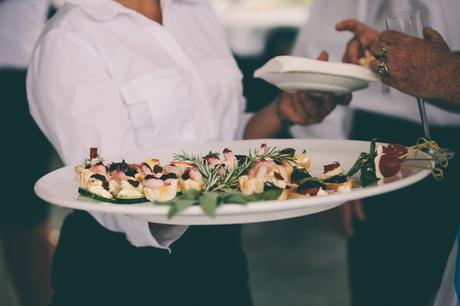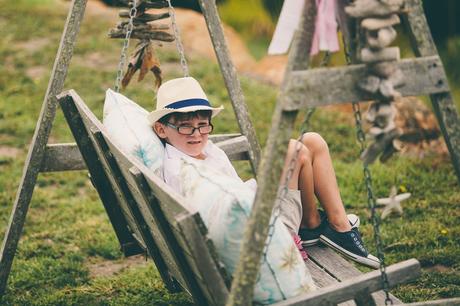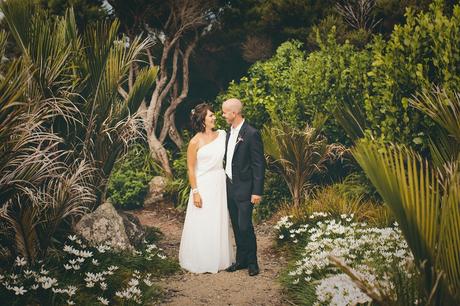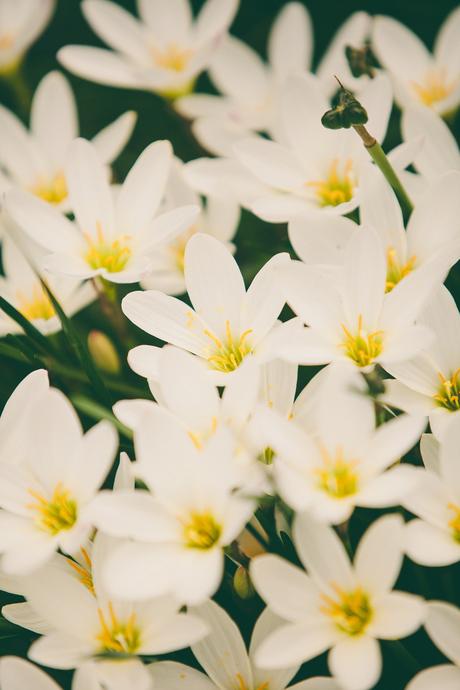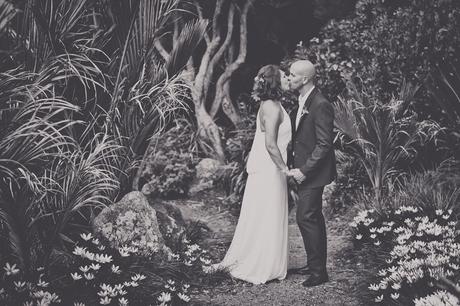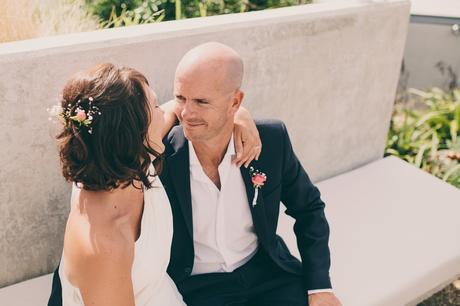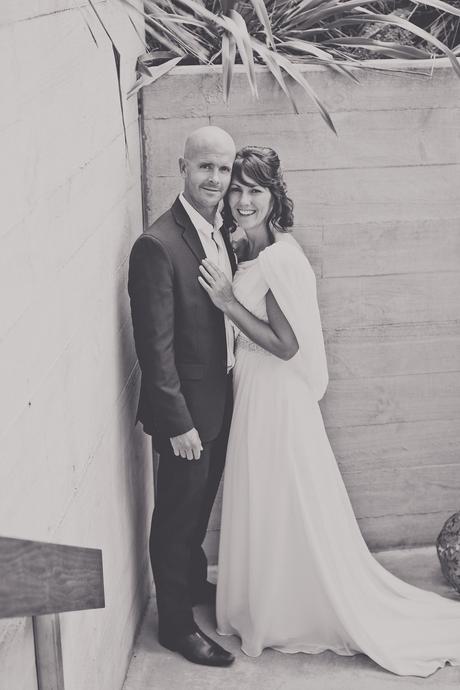 In hindsight is there anything you would have done differently?
I would make sure I arranged cleaners to clean the venue the next day as we spent our first day as a married couple cleaning floors!! Otherwise I wouldn't change anything!
Do you have any tips or tricks for engaged couples?
Agree to stay calm, allocate jobs to each other so each person has accountability to get things done. Remember why you are getting married and make it fun and exciting and low stress!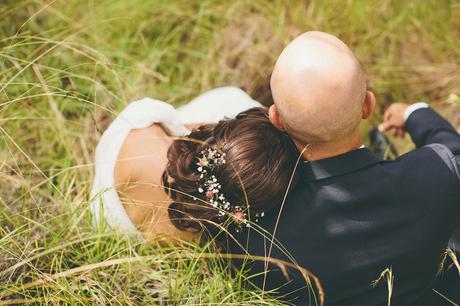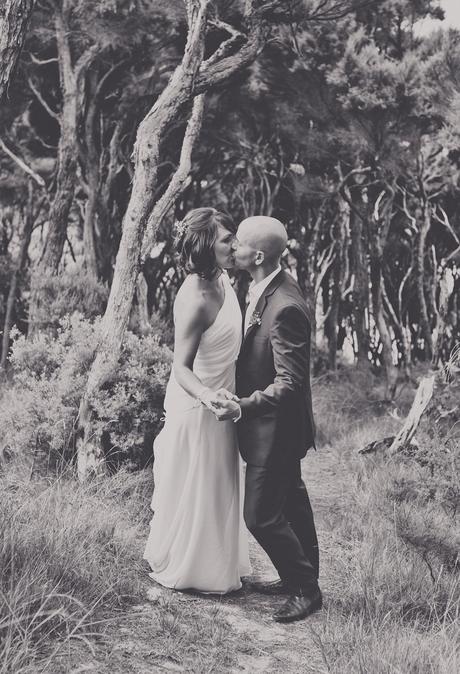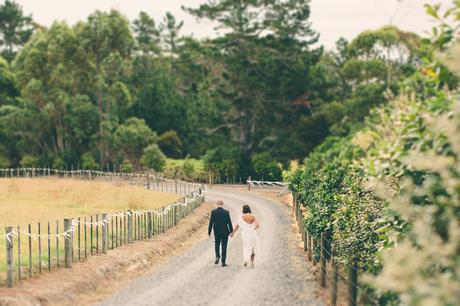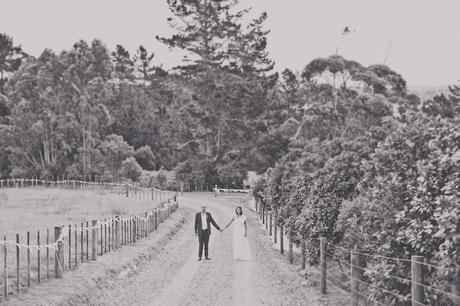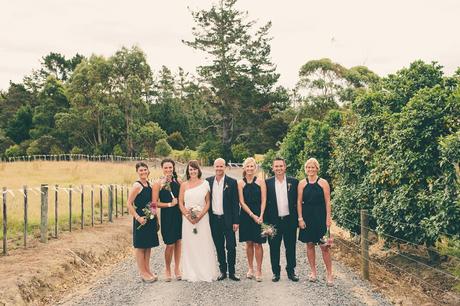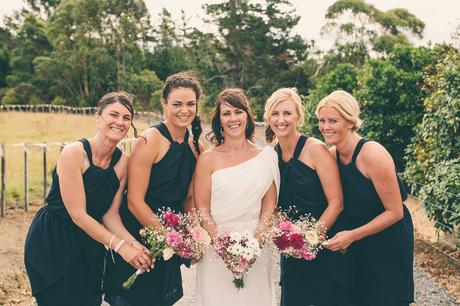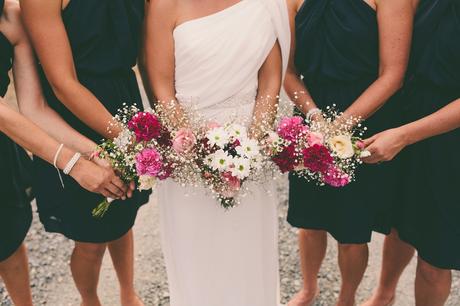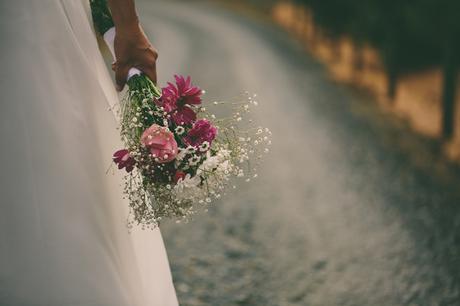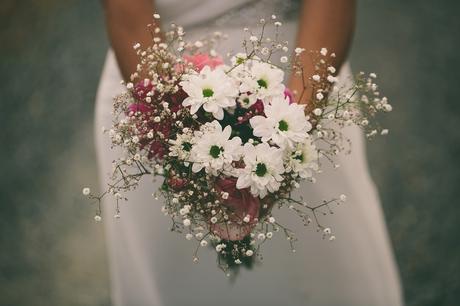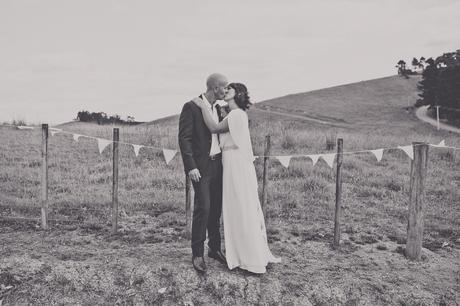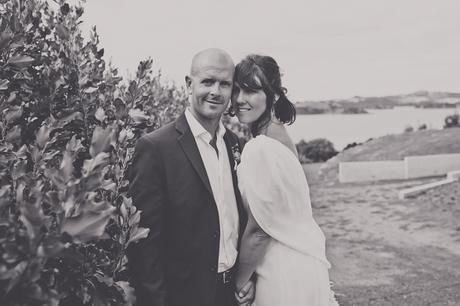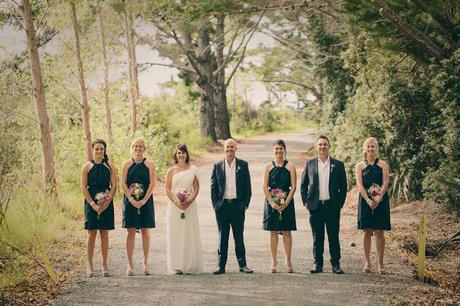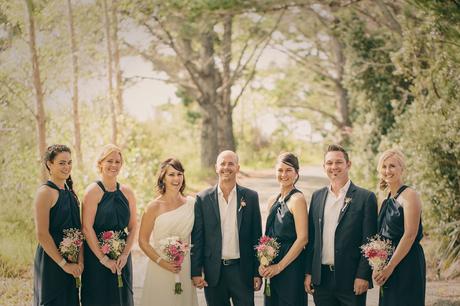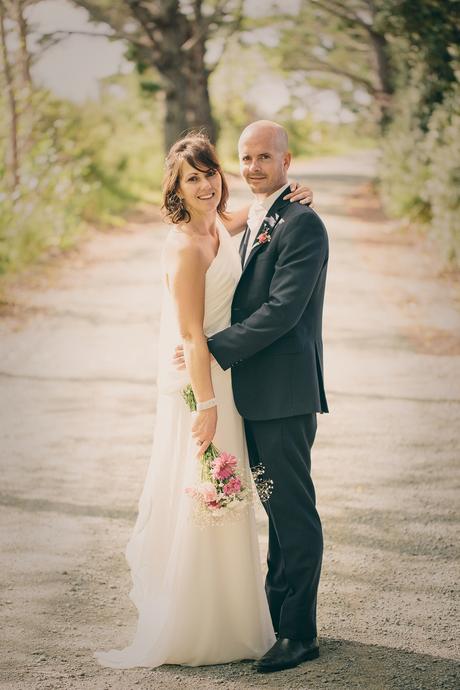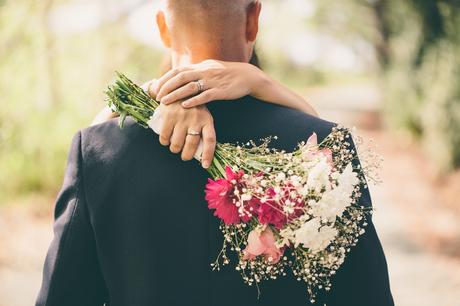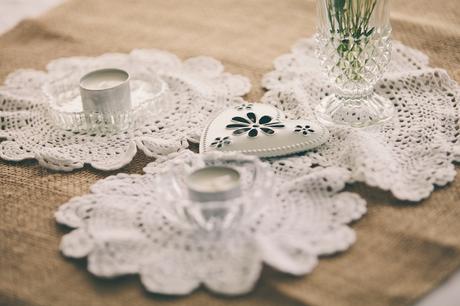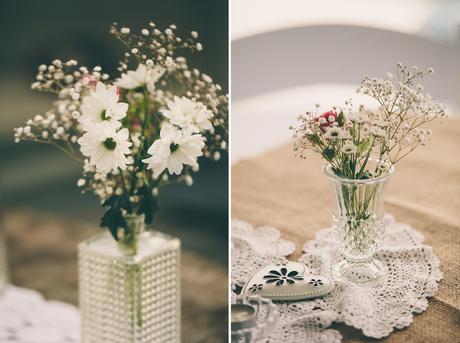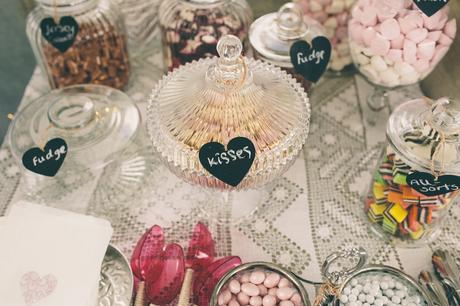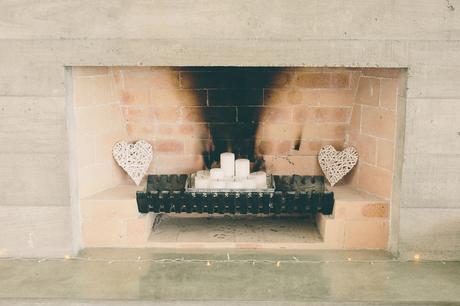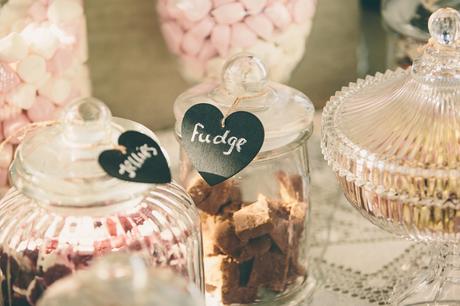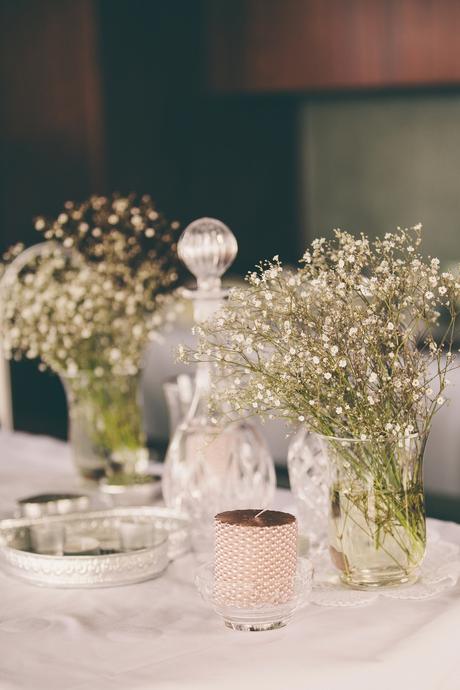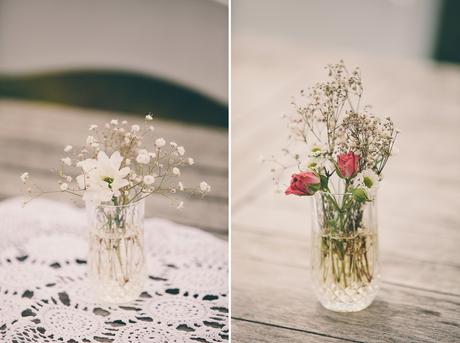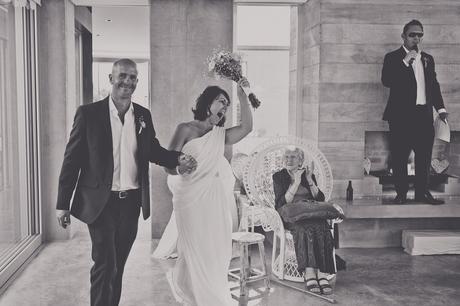 What do you love most about being married?
It's the final piece of the puzzle as we already have kids and a house. I loved our wedding day and I loved sharing it with our family and friends, it was the perfect day and we both love chatting about our day.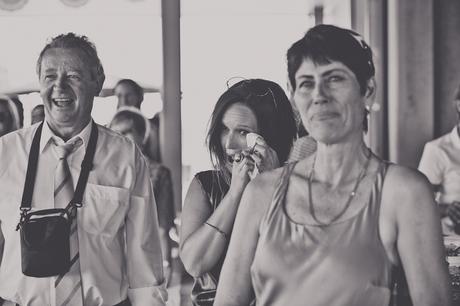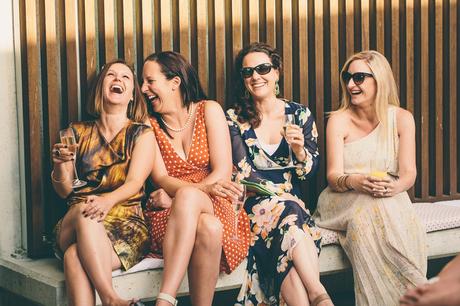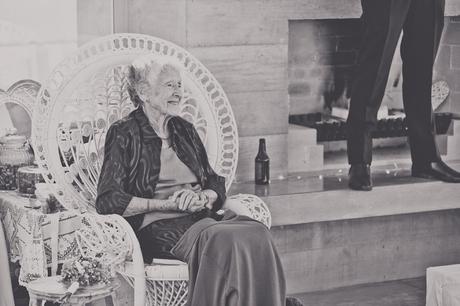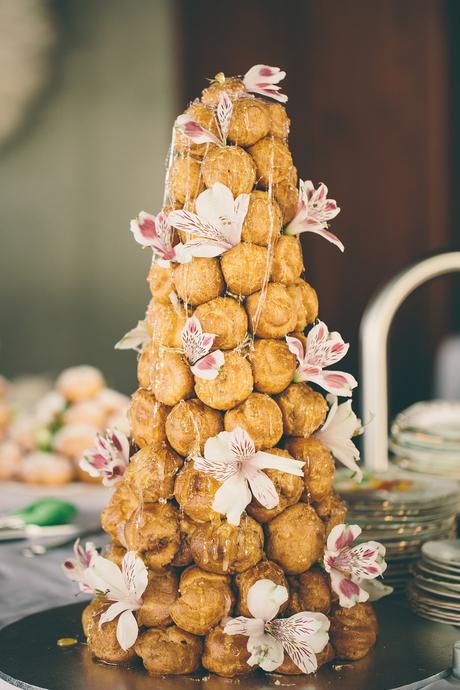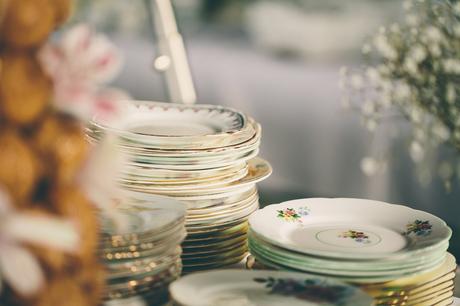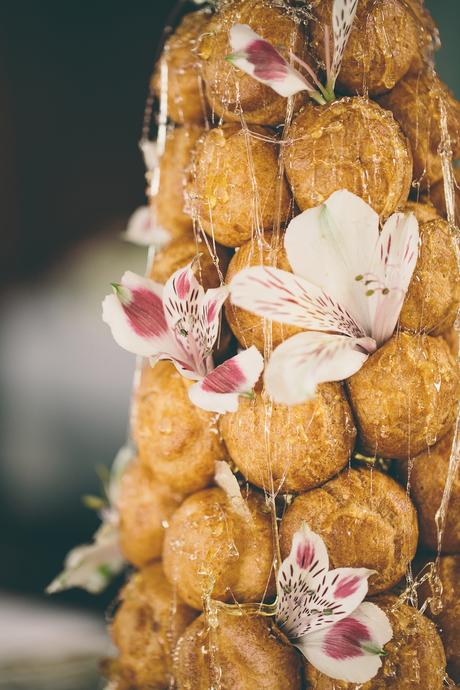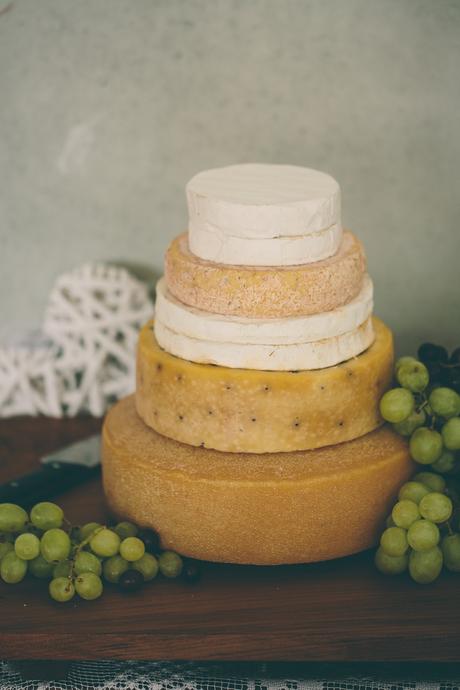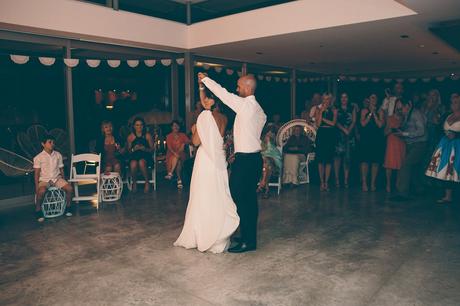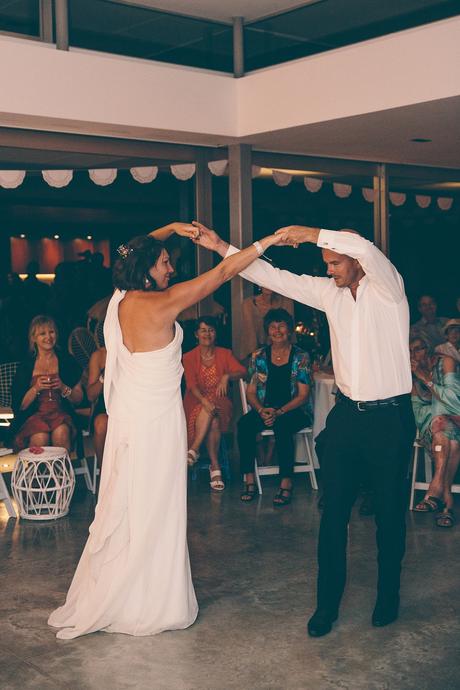 Photographer Samantha Donaldson Photography | Flowers New World Kerikeri Florist | Hair & Makeup Beauty on Demand | Cake Sweetie Pie Bakery Kerikeri | Brides Dress & Accessories Felicitys Bridal - AMAZING!! | Bridesmaids Dresses & Accessories Cathy Mclean - Dressmaker | Grooms Suits & Accessories Frank Casey | Catering Neat Eats Kerikeri | Invitations Anna Shaw - friend and designer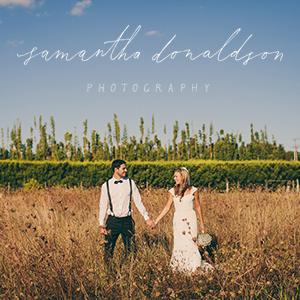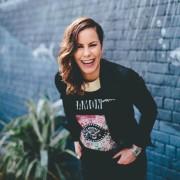 Founder and editor of P&L. Self-proclaimed shoe guru and lover of bogan chic (wtf!) Wife of a butcher, mother of 7 dogs and a cat. Bonkers.