Helen and David's classic red and white wedding at Dalton Church, followed by a reception at West Tower in Aughton (near Ormskirk) really was a pleasure to be part of. The day started with the girls getting ready together while the dark clouds loomed overhead and threatened rain. The rain arrived soon enough but it didn't dampen anyone's spirits. They say it brings luck on a wedding day as after all a wet knot is harder to untie than a dry knot…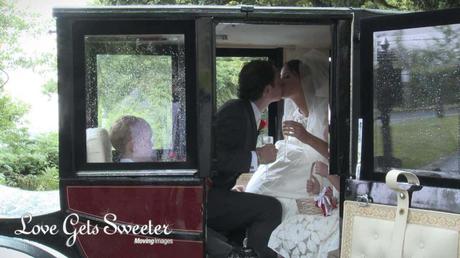 Click here to read more and see their wedding highlights film
The guys were getting ready at home with all the children which sounded a little more chaotic than it actually was but it did make the girls morning seem super chilled!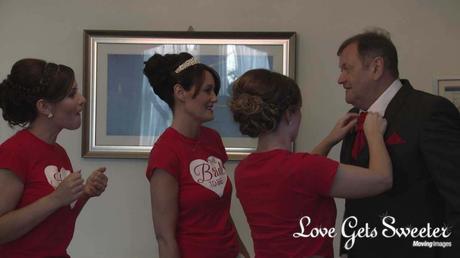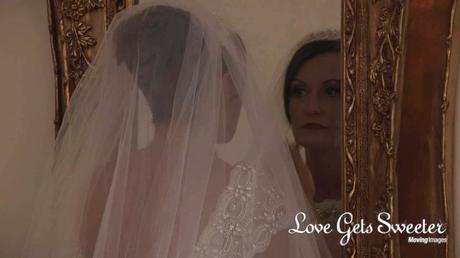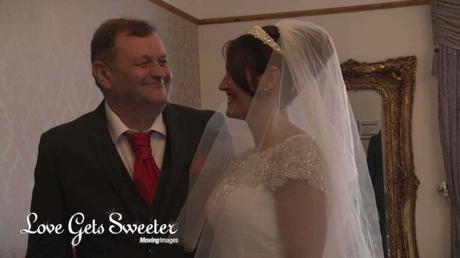 The rain still poured down as guests started to arrive at Dalton Church. The flower girls made the most of the space and their cute dresses by spinning around and making us all dizzy watching them. As David waited for his bride she was enjoying a shot of whiskey with her maids and Dad before they got in their awaiting Taxi. As a surprise though Helen took a little detour to meet up with her horse drawn carriage on the way to the church, it's safe to say everyone was completely surprised and enjoyed the ride to the church even in the rain.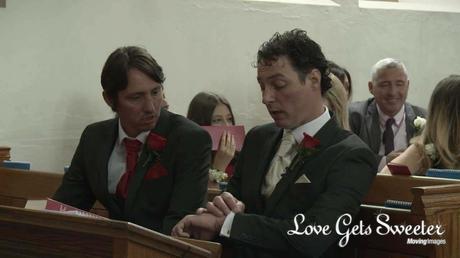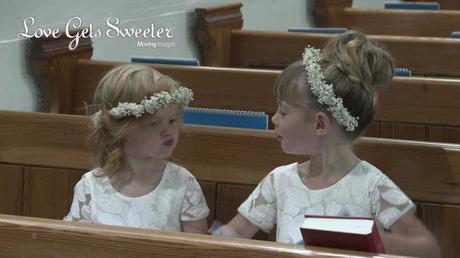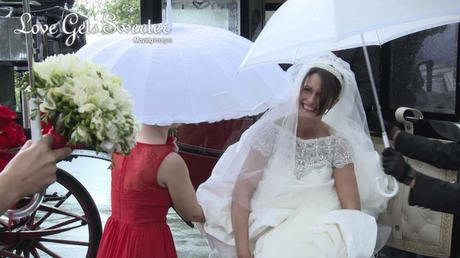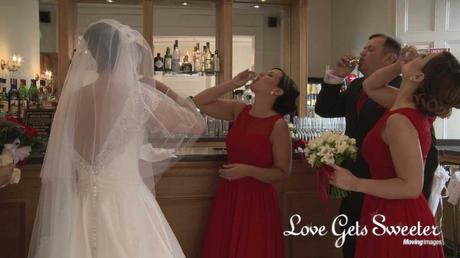 The ceremony was lovely and relaxed, even the children enjoyed watching in-between picking up the scattered petals and skipping around the church. As they were announced as husband and wife they made their way outside ready to be showered in confetti as thankfully the rain had given them a little break.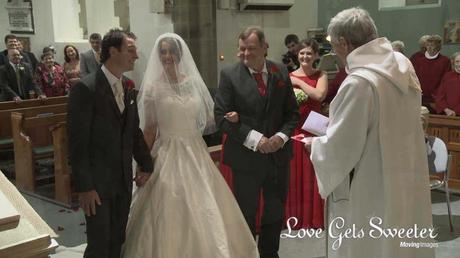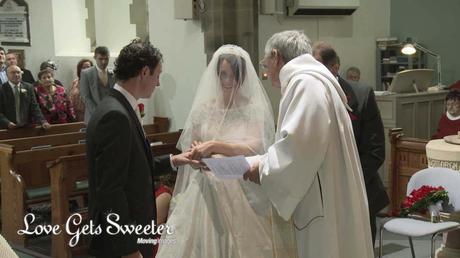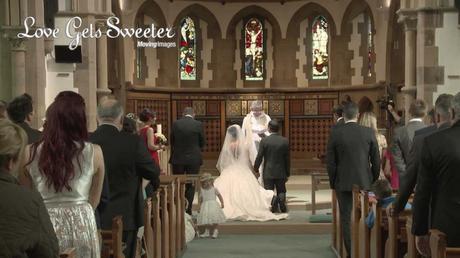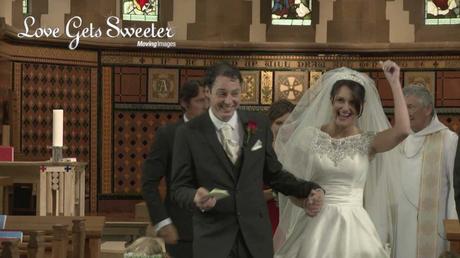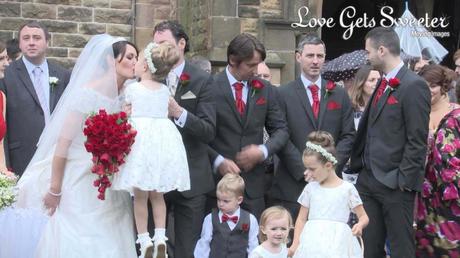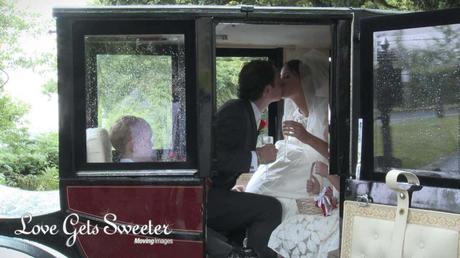 Helen and David made their way back to their reception venue, West Tower with the kids and guests enjoyed drinks in the cosy bar before heading back up to the wedding breakfast room for some yummy food and the all important wedding speeches. We even had a little performance from the Flower girls singing a song from Disney's Frozen alongside Simon Brown, The Piano Man! Their photographer, Ian MacMichael, managed to sneak them outside as the sun was setting and the rain had subsided to get some cute couple portraits before heading back inside.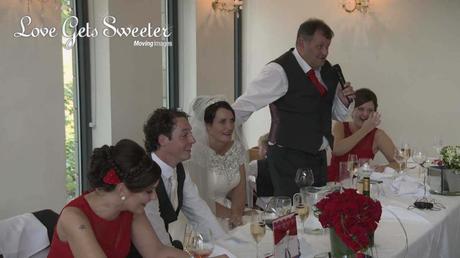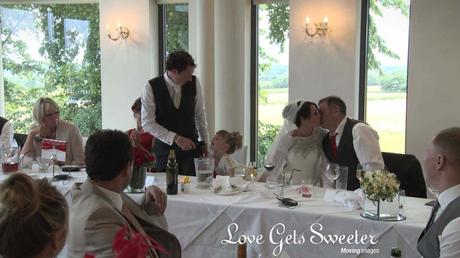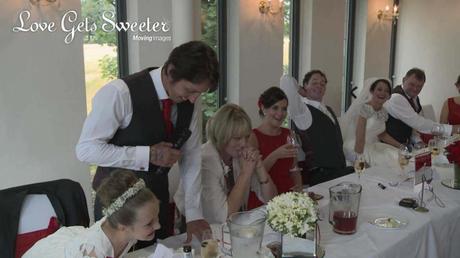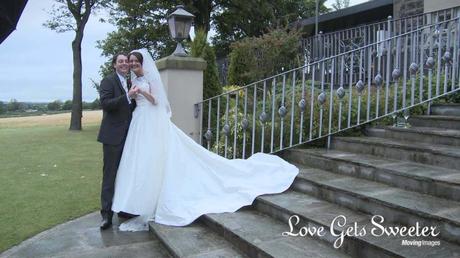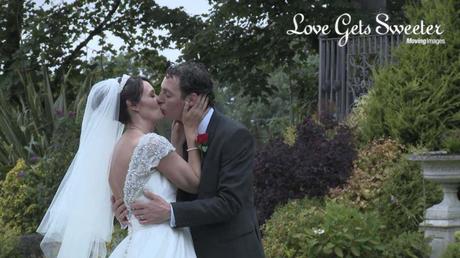 And then it was time for not only the first dance as husband and wife but also a very special dance for Helen and her Dad. So cute watching a Father and Daughter dance, makes my heart melt. Guests were also treated to some amazing Ice Cream by Daresbury Ice Cream-the sorbet was delicious!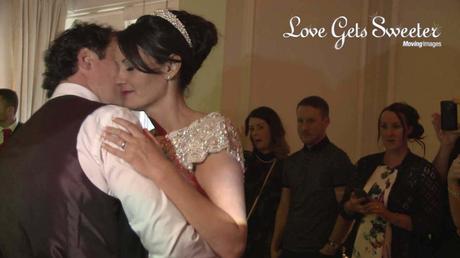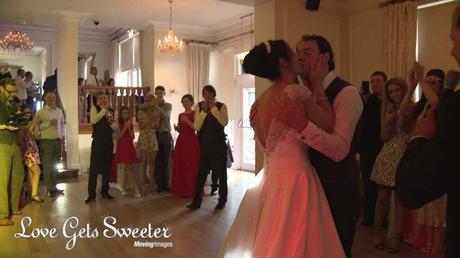 To help make their day so perfect Helen and David hand picked some really talented wedding suppliers. Below is a list of everyone they wish to show off and thank for helping make their day so special…
Wedding Church Ceremony – Dalton church (St Michael and All Angels)
Wedding Reception Venue – West Tower, Aughton (with a special mention to Karen and Lyndsey)
Wedding Photography – Ian Macmichael photography
Wedding Jewellery – David Moss
Wedding Dress – White Rose of Rugeley
Wedding Party Suits – Slaters
Wedding DJ – Steve Mitchell
Wedding Band – Groovy Revolution (The Revs)
Wedding Pianist – Simon Brown piano man
Wedding Flowers – Norwegian Wood Florist, Liverpool
Wedding Cake – Vanilla Nova Cakes, Southport
Wedding invitations and Stationary – The Paper Doll
Venue Dressing – Princess4aday
Wedding Transport – Horse drawn carriages
Wedding Hair – Laura Regis Ormskirk
Wedding Make-up – Emma Parrington make up (amazing)
Brian Wareing chocolate fountain
Daresbury dairy ice cream