Throwback Thursday: A Classic Solitaire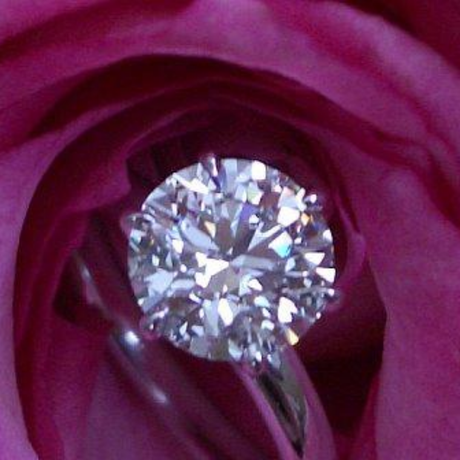 Classic Solitaire Engagement Ring
This Throwback Thursday we pulled out a classic solitaire engagement ring from the archives originally posted by Diamondlove in the Show Me the Bling! forum in the PriceScope community.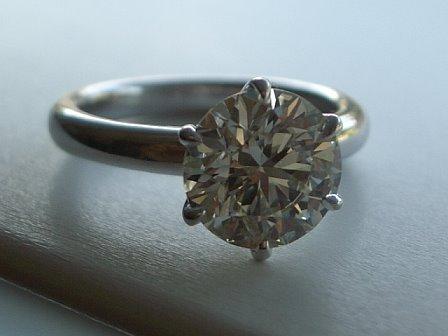 We absolutely adore it when a bride-to-be joins our community to boast about her Engagement Ring. Especially, when her fiancé had used the PriceScope community to educate himself on finding the perfect ring to pop the question. We always encourage our members to take advantage of the industry experts who form part of the PriceScope community.
This is a Locke signature solitaire setting. Locke closed their doors for business several years ago but this design is undeniably timeless! The classic solitaire will always be one of the most popular engagement ring styles and I doubt that will ever change.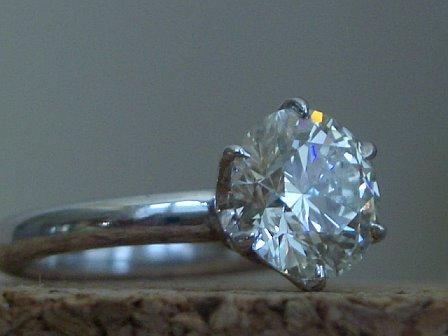 THE STATISTICS:
The Diamond is a Superbcert/Excel H&A
Carat Weight: 1.805 (AGS new cert- Ideal)
Color Grade: G
Clarity: VS2
Diameter: 7.84mm
Total Depth: 61.3%
Crown Angle: 34.0
Pavilion Angle: 40.8
Pavilion Depth: 42.8%
Table Size: 56.0
Girdle: Medium
This Classic Solitaire is absolutely stunning and we hope that it has been worn in love, health, wealth, and happiness over the years. Thank you for sharing it with us, Diamondlove. If you have not yet joined the PriceScope community. We encourage you to do so- Registration is FREE!
Let Diamondlove know what you think of her Classic Solitaire Engagement Ring in the Comments section below.
Written by Kayti Kawachi
View all posts by PriceScopeKayti