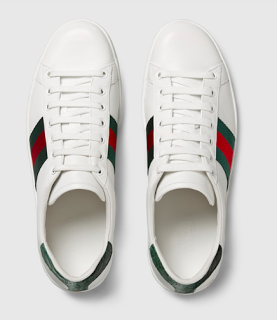 Gucci Leather Sneaker With Web
Perhaps now is the time to own something from the brand that has once again recreated a forward image for itself. Praised for his menswear with gender-blending aesthetics, Alessandro Michele has opened up a new dialogue for men to approach dressing with his designs for Gucci. Here is a clean classic silhouette with colors that Gucci is known for but that can also still work with their new verve. This leather sneaker features a white buttery upper with the brand's classic red and green web on the vamp and faux crocodile on the heel. Whether bold enough to announce your softer side or content enough to assert your classic tendencies, this sneaker is a seasonal no-brainer for purists and dandies alike. Available now at Gucci.com.
Category: Gucci, Leather Sneakers, Low-Tops, Men's Shoes, Men's Sneakers, Mens, Mens Footwear, Mens Spring/Summer 2016, Mens Style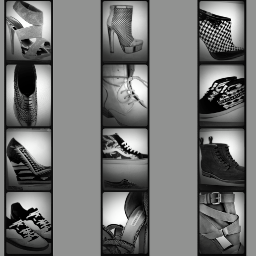 About SHOEOGRAPHY.COM:
Shoeography.com is a daily footwear blog highlighting what's new and what's hot in mens shoes, and women's fashion shoes!