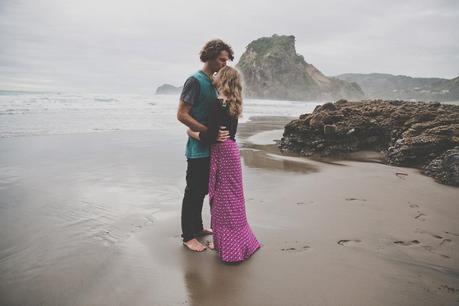 Today's super sweet love story is chocca with warm fuzzies. Chilled out lovebirds Eddie & Tracey are head over heels for each other (their story will make you go all awwwwww) and the breathtaking images by CAPTURED BY KERYN will make you go ooooooh (and you cannot go past Piha Beach as a location!) Enjoy!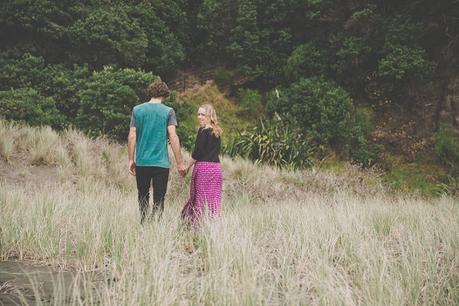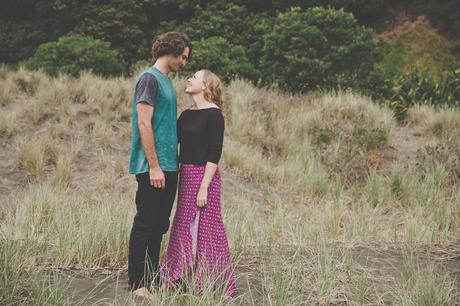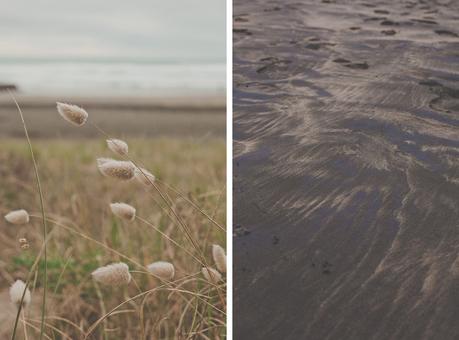 Tell us the one quality you love most about each other: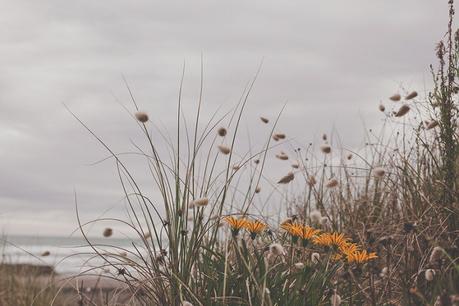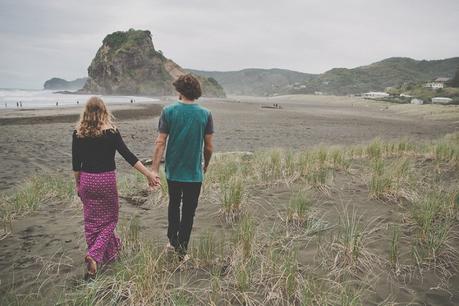 In three words describe each other: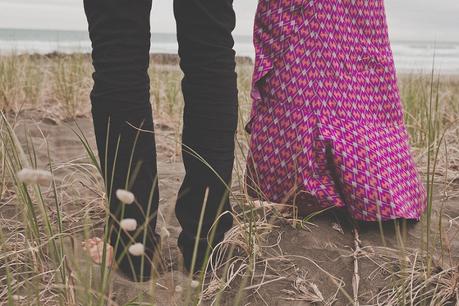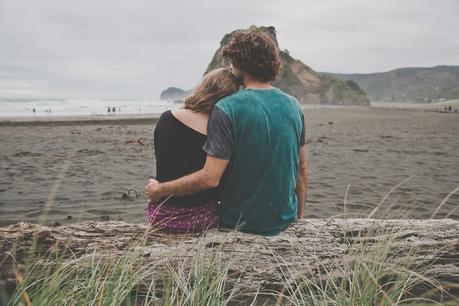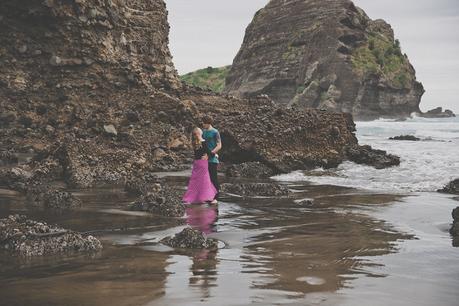 Tell us about the proposal: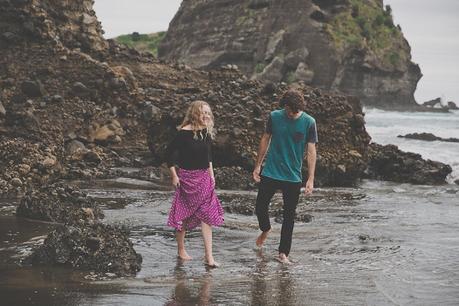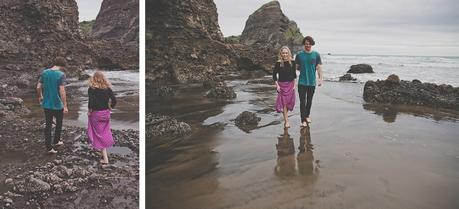 In three words describe your planned wedding style: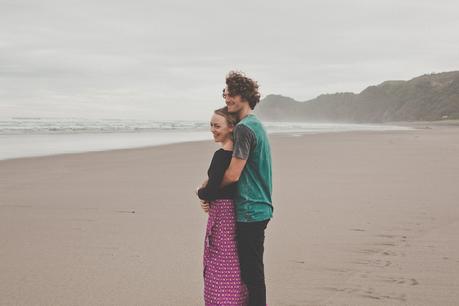 When and where are you planning on getting married?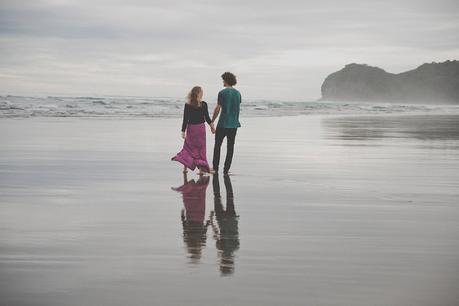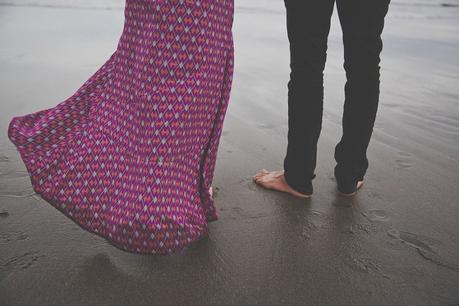 What will be your splurge item for your wedding?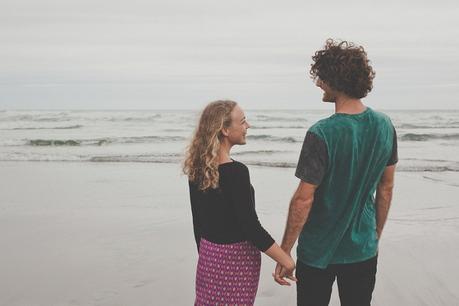 Where are you going for your honeymoon and why?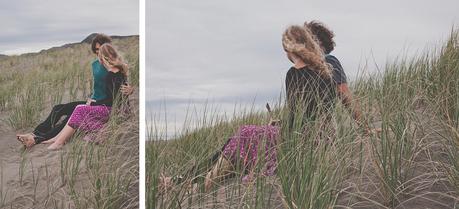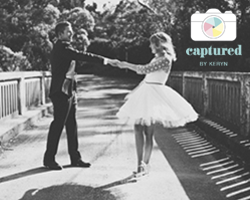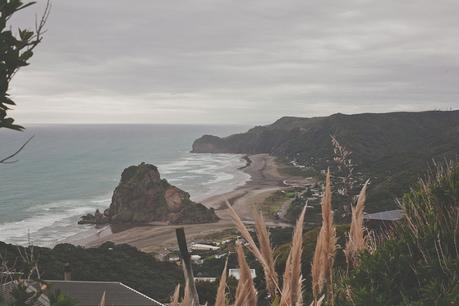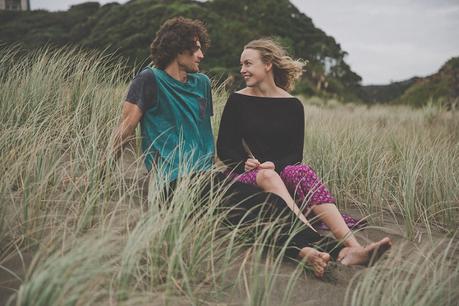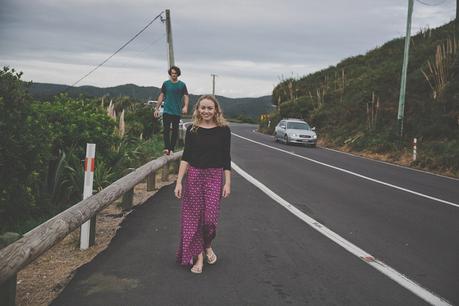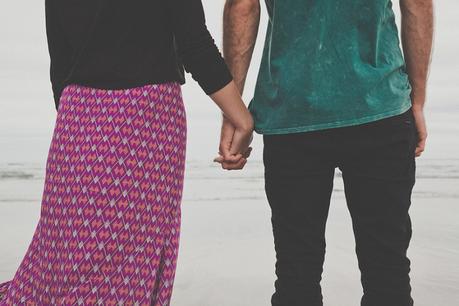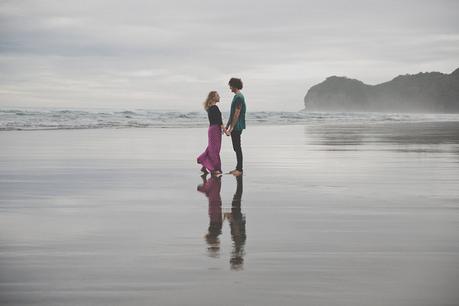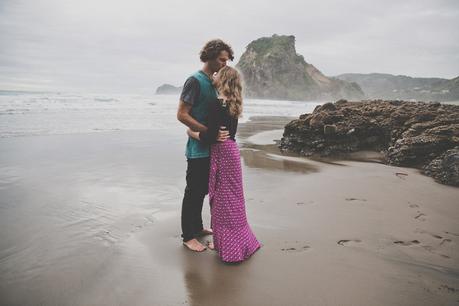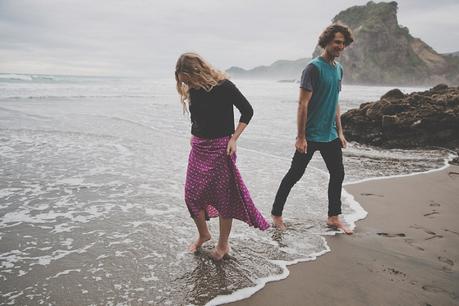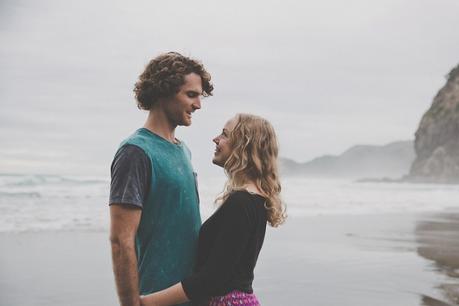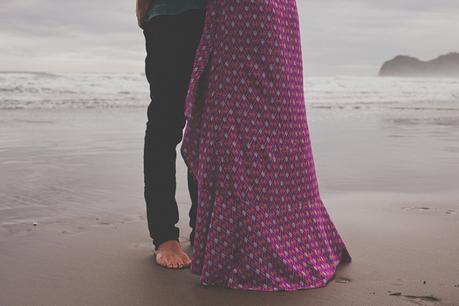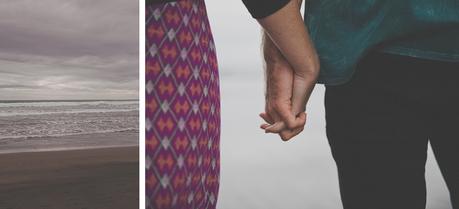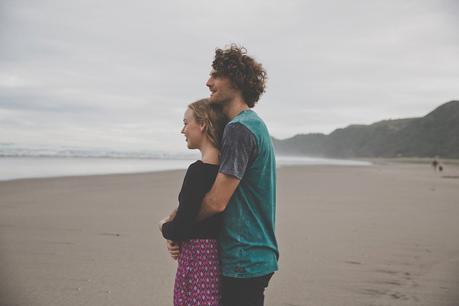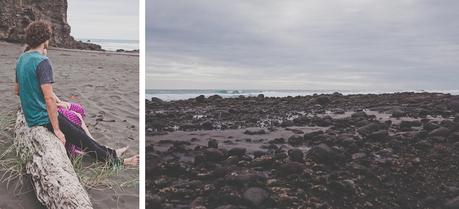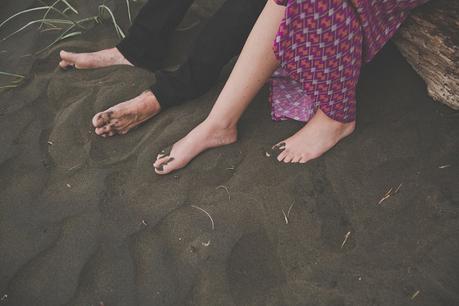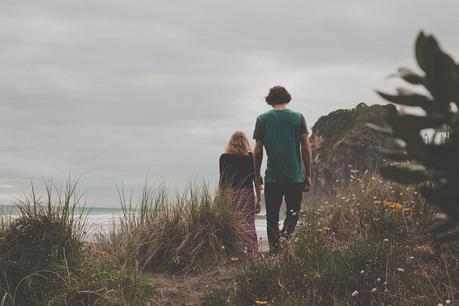 Tracey: I had just returned from a trip to South America and was asked to sober drive my friends to a party. I remember sitting at home ready for a night watching DVDs when I got a desperate text from a friend asking me if I'd go. I went. Eddie was there, and while chatting to each other we realised that we were doing the same degree at University. We both loved the Ocean, and Eddie agreed to take me surfing one day. Our first date was to Te Arai on a longboarding mission nearly 7 years ago and we've been inseparable since!
Eddie: When we went surfing at Te Arai we were in the water for about an hour then sat on the beach talking for at least 5 hours in the semi rain. We talked about everything and nothing at the same time. I had never met anyone who is as content as me when simply sitting on the sand and watching the ocean move. I tried to not get a mega crush but it didn't work! I couldn't stop thinking about her. After our Te Arai date I moved to Raglan for the summer. Every weekend I ask Tracey if she wanted to visit. She did. It was magic.
Tracey: I love Eddie's positive outlook on life!
Eddie: I love Tracey's sparkle factor. She brings day to day magic to my life (and everyone else she sees)
Tracey: Yin, Bright, Love.
Eddie: Sparkling, Inspiring, Organic
Tracey: We decided to go to Raglan for Labour Weekend last year. We usually just stay in a caboose at Solscape, or go camping. We had both been working really hard, and I had been dealing with a few health dramas. The whole way there I was thinking "I wish we were staying somewhere a bit more comfortable". When we got to solscape, we went to pick up the keys for the caboose and Eddie had upgraded us to a luxury bach. It was bliss! The sun was out for the whole weekend, Eddie kept cranking out my favourite things - he had even snuck a Little Bird espresso cheesecake away with us! Then one night I was preparing dinner and Eddie started acting a bit odd. It got to the point where I said "Ed you are making me feel really nervous - is everything ok?" Eddie insisted it was all good - nothing was going on. Then while we were having dessert and watching the Ocean Eddie unzipped his pocket and basically chucked the ring at me! I was so shocked I was speechless. We just sat there in awe of the moment.
Eddie: Spring time in Raglan in a nice cosy cabin with good food and an ocean view.
Untraditional, Intimate, Beachy
We're having an afternoon Spring wedding in Raglan in October this year. We're having our ceremony on the headland overlooking the beach, and our reception dinner at " The Shack " in the town.
We've tried our best to keep our wedding as realistic as possible! It's been amazing getting creative and seeing what is available for brides on a budget. I can't recommend the team at Ruby/Liam enough for brides who want something they can wear again. It all adds up, but I just couldn't compromise too much on flowers, and I've asked Lucy from Lu Diamond to help us create magic. Given we are going really low-key and casual with everything else, this will be our splurge factor. Flowers are something you could do yourself, but I am in love with Lucy's floral arrangements, and know they will help to make the day wonderful.
We are hoping to go to Hawaii or Tahiti. We both love the Ocean so much, and haven't gone to either spot. Eddie is in the midst of his PHD at the moment, so we are going to delay our honeymoon until he finishes, probably mid 2016. That will give us time to save for something special too!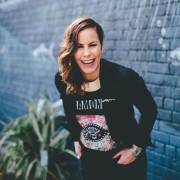 Founder and editor of P&L. Self-proclaimed shoe guru and lover of bogan chic (wtf!) Wife of a butcher, mother of 7 dogs and a cat. Bonkers.