We've had two very special anniversaries to celebrate over the last few days and this one is extra special! I am still in touch with the gorgeous bride and I'm so excited for them as Laura and Andy will be expecting a mini Roberts very soon!!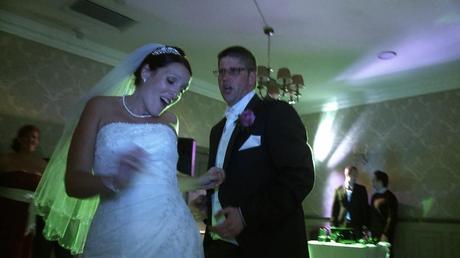 This wedding at Mottram Hall was a riot to film and I really did feel like I was part of the wedding! I didn't stop laughing from beginning to end and every time I hear 'She's So Lovely' I instantly get taken back to this amazing wedding. I even got to work with the super talented wedding photographer Mick Cookson! Anyway, enough of me talking about how amazing this wedding was, why not see it for yourself…
Click here to view the embedded video.
Thank you Laura and Andy for choosing us to capture your day, it was an honor and a privilege! I think you single handedly helped us get short-listed for the 2012 Wedding Industry Awards!

You can read more about their day from the original blog post here.
Venue – Mottram Hall Hotel, Cheshire
Photographer – Mick Cookson
Hair and Make-up – Amanda Jones
Chocolate Fountain – Augustus Gloops
String Trio – Minerva Ensemble