After a successful Interview with Lisa Buben of Inspire To Thrive I'm back with another thrilling interview with Reginald Chan! This guy is a blogging whiz! He possesses all the qualities which a blogger should possess. He is all in one, a perfect social media strategist, freelance writer and of course an outstanding SEO guy. Let's begin the interview with Reg!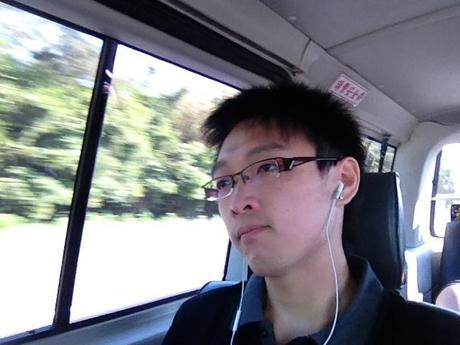 1)   Thanks for accepting my interview proposal Reginald, my readers would love to know about you, please introduce yourself to my readers.
Hi! Siraj. Thanks for the kind invitation. It's an honor indeed.
My name is Reginald Chan and born in Malaysia. I have over 8 years experience in customer service, operations and sales. Currently, I have a full-time as a head of department in the nasty corporate world.
I started blogging back in 2005 and my first blog was on Blogspot. Little did I know, I started making money through Google Adsense in less than 3 months and that struck my mind that I could make something out of blogging.
I was then blogging my way on Web 2.0 sites and then off to a rocket head start as a freelance writer. It was around 2009 when I started actively in the Search Engine Optimization industry and that was the time when everything changed.
I wanted my name … my own brand and had over a dozen sites under my belt but only a few were successful.
Finally, I started ReginaldChan.net as my blogging hub; a place for me to share literally everything I know from content writing to SEO to all my readers. I recently took a step further and started my own SEO marketing agency, TrafficDiet.com.
2)   What persuaded you to start blogging?
Well, it all started as a hobby which then, opened my eyes to money. I swear it was an accident!
Back then, I had absolutely no idea what was Google Adsense and I just applied for it. I received a notification that it was approved (around 3 weeks) and that's when everything went off the hook!
I started blogging with no reasons. This means that it was just about myself, life and my day at school.
Related Post: Why to Choose Blogging As a career?
3)   Your write quite long articles, what according to you is the role of word count in writing articles?
This is a huge debate and we can talk about it all night long. Seriously!
You probably heard that longer article rank better on search engines and vice versa. The truth is … it is all about quality.
If you can write a blog post around 700 words with sardine pack information, then you are going to get much love from Google.
I write long articles because I am talkative! Also, I don't want my writing to be just like the other 60 million blogs out there. I want them to be unique and thus, images plus long description created such.
Personally, I would say between 600–800 words is a good figure. Anything more than that and you got to have some serious stuff to talk about. Keep in mind that most readers lose their interest after a few scroll downs.
4)   Many folks claim that blog commenting is a time waste, what do you think about blog commenting? Does it make someone a better blogger?
Commenting is an absolute must … but it depends highly on your blogging strategy. Being in this blogging industry for years now, you probably not going far without influence.
So, I leave comments to build influence. Of course, leaving meaningful and worthwhile comments to be absolute precise.
However, leaving comment doesn't make you a better blogger … and it will never be. It just helps you to bring out your name to the world.
Personally, I practice leaving comments on blogs or websites which I feel it is interesting. If it not worth the read, I probably won't reach until the end of the paragraph.
Related Post: How Blog Commenting Makes You an Exceptional Blogger
5)   You've been fantastic with Affiliate Marketing, how do you manage to get good sales?
There are several ways to go around. In fact, there are probably hundreds of ways. I will stick to one which works absolutely well for us.
My trick: Incorporate affiliate sales into my blogging. Not the other way around.
This means that when I blog about topic A, I try to find products that goes well with A. Personally, I call this indirect sales.
I don't like pushing sales but I want my readers to understand the pros and cons before buying. Also, I make it a point to recommend on products I had experience with (95% of the time).
When it comes to affiliate sales, just don't sell everything. Instead, sell a few things that you know others might buy it. Try to consider – supply and demand concept.
Two of the biggest mistakes done by bloggers are either focusing too much on one product or too many products. Personally, I only focus around a dozen products and nothing more. It is pretty hard to control hundreds of products unless you are a full-time marketer.
Related Post: Affiliate Marketing and Its Pros For Publishers and Merchants
6)   Have you ever tried Niche Blogging? Please express your views about it?
I would be lying if I say I don't do it. I did that in the past and it was just that. I mean, I quit right after 3 months.
The reason is niche blogging isn't real blogging (my opinion). It is just about writing a good article about that topic and hoping others will click on the advertisements. Even though the payout could be great, be ready to spend a lot of time in it.
And, you need some startup money too. Don't expect to start just one blog and make hundreds of dollars, unless you are extremely lucky.
7)   I've been reading your blog since 5 months and I've noticed that you changed your theme several times, does theme hold any importance in a blog's success?
I am a theme (and plugin) junkie. Ouch!
I just can't get much of one theme and always look for better ones. Two reasons behind this and one of them is the above … I'm a junkie.
When I blog, I focus a lot on stats. This means that I focus on what turn on and off readers. For example, does having sidebar on the left or right increase clicks? Do my readers like white or dark colors?
As odd as it may seem, I tend to get more sales using white background, more comments on black background and better bounce rate with URL's in red. Yup, go figure!
To answer your question, yes yes and yes. Have you ever wondered why huge blogs use custom themes? It is not because they can afford it or to be unique but they want conversion.
Good layout is important to have good conversion rate and in blogging, conversion is basically everything you ever need. You want readers to come back for more and not just the 'hi-bye' type.
8)   Most of the newbie bloggers intend to make money from blogging, what should they use to make money? Adsense or Affiliate Marketing?
It really depends on the niche. Personally, I rather go for Affiliate Marketing if I have low traffic. If you have over 25k traffic a month, Adsense is a good choice.
When you have higher traffic, you will find more advertisers who are willing to pay and offer CPM campaigns. That is when you really make big money.
For example, blogging niche is bad with under $1 per click. Most of the time, you get cents per click. However, selling an affiliate product could easily land you $150 or $200 per sale which could equal to hundreds of Adsense clicks.
9)   How do you select products (which generate better sales) for affiliate marketing?
There are several rules I practice:
Knowing the market and readers
Trying to be smart-greedy at times
Affiliate sale is all about mental and psychology. You need to know what makes readers land on your blog. You can use Webmaster Tool for the answer to this.
Then write more about that topic and maybe promote one or two products on the blog posts.
Smart-greedy is when you try to get the most out of something. For example, at times you may recommend Product A but at the same time, Product B could be a better choice due to a bigger payout. So, you have to phrase your words to convince others to get B instead of A.
Basically, if you want to make money through affiliate sales, you should practice not being that honest. Honesty is good but too much will kill you indirectly.
Also, I love focusing on recurring sales instead of just one-off. While recurring could offer smaller payout, you could easily make more money in the long run.
10)   What is your main traffic source Social Media or Search Engines?
This is tough. Pretty much balanced according to my strategy. During my usual blogging days with marketing, then social media traffic will be number one. On days where I am busy with projects etc, search engine traffic would take charge instead.
Balanced I would say but when it comes to preference, I rather have social media traffic. It is much easier to control over search engine ones.
Related Post: Why a Newbie Fails to Generate Traffic from Social Media Marketing?
11)   Do you make any efforts to be better at email marketing? Does email marketing hold any importance in driving traffic to Reginaldchan.net?
If you had asked me this during my early days, I would say email marketing is dead. Yes, I was wrong.
I didn't start a mailing list until late 2011 and I had huge loses.
Basically, having an email list is important as it is a great way to get your readers back. Your readers are not going to remember you unless you are as famous as CopyBlogger or Quick Sprout to be honest. Therefore, an email marketing solution is a good way to say "Hi, it's been a while since you visited my blog. Here's something new …"
In terms of traffic, it is good. Having over 70% open rates, each email send out is a great way to get my readers back. Usually I see a spike in traffic for the next few days after sending.
12)   Many newbies start blogging and lose hope after sometime because they doesn't see any positive results, how much time it takes to see positive results in blogging?
It really depends on how crazy you are. The more effort you spend, the more you are going to get back in return.
On average, I would say it takes 6 months minimum to start kicking off traffic. But again, there are many factors which influence this such as your marketing techniques, SEO etc.
One advise here is that don't dream of getting traffic (or income) if you have less than 50 quality articles on your blog. Today's blogging world is much harder than years back.
Before you start blogging, ask yourself if you are willing to spend money and effort. Blogging is no longer a hobby if you want to make money. It's a commitment.
13)   Name the most powerful way to get traffic to a blog.
Influential outreach!
To give an example, two of my lengthy articles were mentioned on Yahoo Small Business and Harvard University blog. Generally, most people don't like lengthy blogs but serious readers do. So, when you blog, make sure you blog well. If you are thinking of 100%, you are wrong. You need 200% and beyond.
Talk with facts and don't talk like what others do. Be bold and start bereal with your readers.
The more 'outreach' or mention you get, the better your influence level will get. That's when you will open more doors in blogging than you can ever imagine.
14)   Which Social Networking Site is best in driving traffic?
Love it or hate it, Facebook is still the king. Facebook is a great way to get the mass. If you are starting out, you need to spend a lot of time marketing your blog. So, the best way is to get as many people as possible to see it.
So yes, Facebook is still the key for numbers. Forget about what others are saying. If you are not focusing (at least a little) on Facebook, you are losing out big time.
15)   Every blogger wants to make money, How much money do you generate from your blog in a month?
On my personal blog, I earn around $500 on average each month. Not much compared to other big time bloggers and I blame this directly on my strategy; I don't sell directly.
As my blog is more towards education, the chance of selling is real slim. But I am feeling blessed to earn that on a monthly basis.
16)   Are you satisfied with blogging? Do you have any better plans for future?
I don't think I will ever be satisfied … seriously. It is fun to blog but honestly, blogging will never make you rich unless you know absolutely what you are doing.
My future plan is to develop this personal blog of mine and at the same time, grow my agency. While the agency had just started up, I am able to make a decent 4 digits payout monthly. Of course, that's where you will notice I was 'away' a lot lately.
I won't give up blogging and will never be. However down the road, we need to start thinking of blogging is something you really want as your day job. Like for me, I love SEO and with an agency plus a personal blog, that's more than just great!
Please leave a message for my readers.
Well, let me see. As easy as blogging may sound, don't be fooled that it is easy to make money. In fact, blogging is tough and it is a crazy business. Instead of asking 'how to make money', start asking yourself how you can make readers come back for more. Start building readership and when your influence grow, you have a better chance in making money (or career) out of blogging.
Blogging is like growing a plant. It takes months and probably years to grow completely. So, take one step at a time. That's how you are going to be successful in blogging.