The village of Hallstatt, in the Salzkammergut region of Austria, was an amazing day trip Chris and I took while we were in Austria. The village is built almost vertically onto the mountain, and seems as though it might almost slide into the lake. Hallstatt has some amazing history, which explains the village's precarious perch: "...this secluded and inhospitable landscape nevertheless counts as one of the first places of human settlement because of the rich sources of natural salt, which have been mined for thousands of years, originally in the shape of hearts owing to the use of an antler pick.[3] Some of Hallstatt's oldest archaeological finds, such as a shoe-last celt, date back to around 5500 BC. In 1846 Johann Georg Ramsauer discovered a large prehistoric cemetery close by the current location of Hallstatt. Ramsauer's work at the Hallstatt cemeteries continued until 1863, unearthing more than 1000 burials. It is to his credit and to the enormous benefit of archeology that he proceeded to excavate each one with the same slow, methodical care as the first. His methods included measuring and drawing each find, in an age before color photography, he produced very detailed watercolors of each assemblage before it was removed from the ground. In the history of archeology Ramsauer's work at Hallstatt helped usher in a new, more systematic way of doing archeology. In addition, one of the first blacksmith sites was excavated there. Active trade and thus wealth allowed for the development of a highly developed culture, which, after findings in the Salzberghochtal, was named the Hallstatt culture. This lasted from approximately 800 to 400 BC." via Wikipedia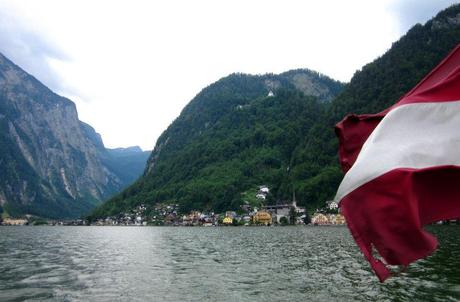 We arrived at the town via ferry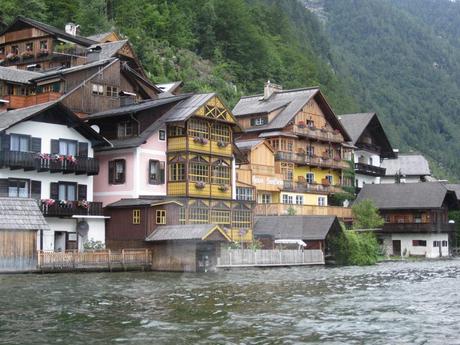 from the ferry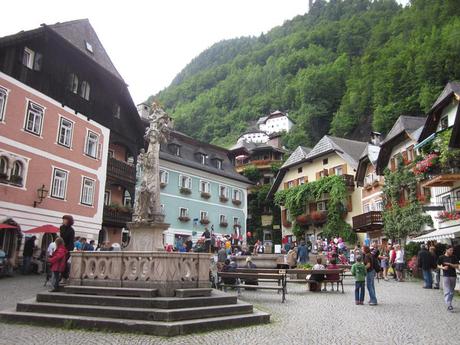 Town square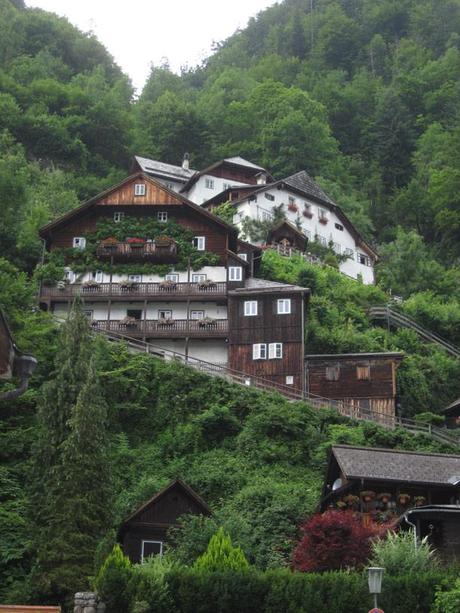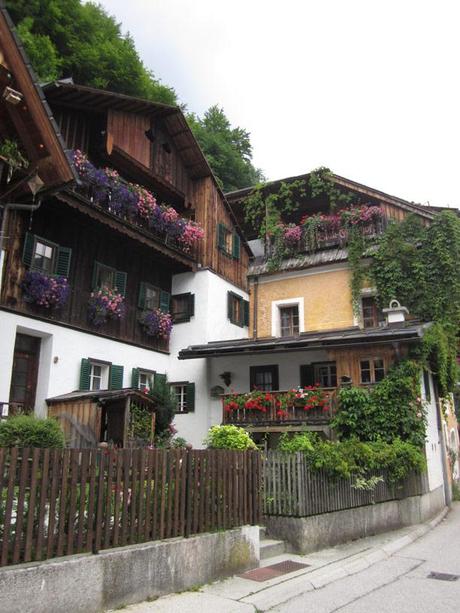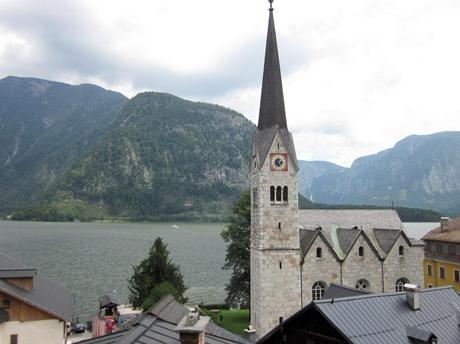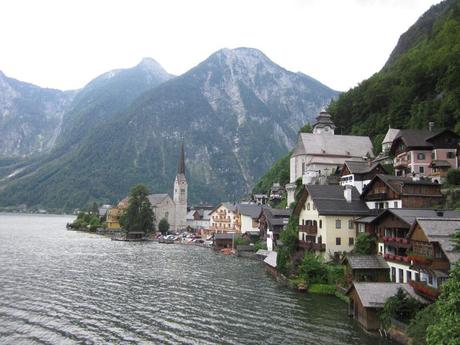 A view from the cemetery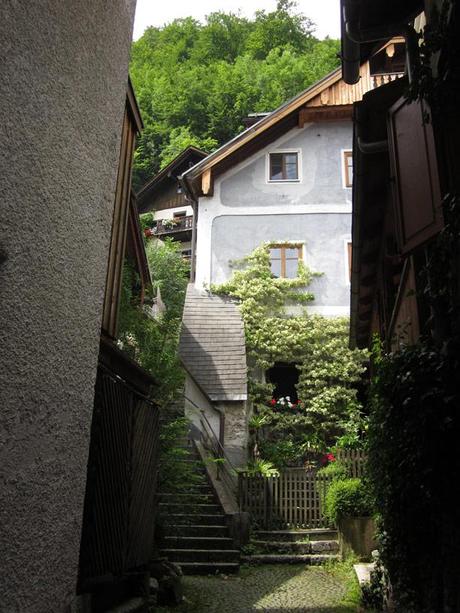 Tiny cobbled paths lead you up the mountain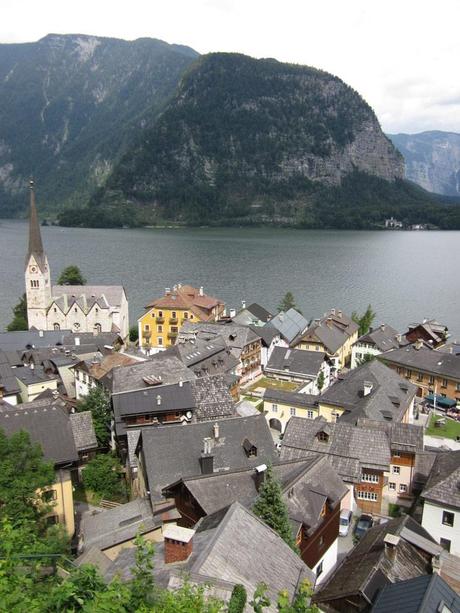 Like most good views, it'll cost you a bit of a hike...but it's worth it!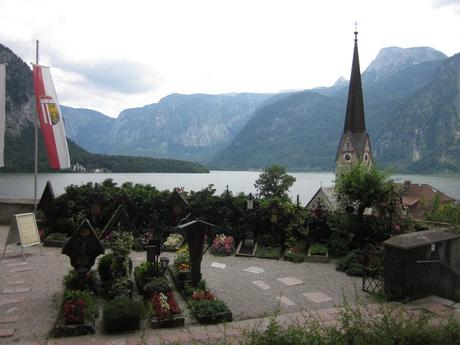 The cemetery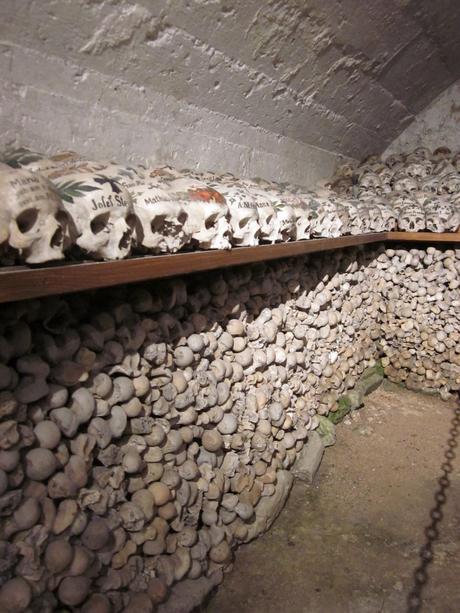 The Beinhaus ("Bone house"), Hallstatt, Austria – Because there is limited space in the town cemetery, people are only buried for 10-15 years. After that, they are removed from the grave, the skulls left out in the sun to bleach, were painted by the family and stacked in the bone house, therefore opening up space in the cemetery.  Now that cremation is an accepted practice, the Beinhaus serves mainly as a tourist attraction and important piece of history.


It dates back to the twelfth century AC. There are over 1200 skulls in the chapel, of them 610 have been painted in flowery designs, they are neatly stacked in rows along with next of kin and have the date of death written on them.  This tradition began in 1720 AD. The last skull to go into the Beinhaus was in 1995. It is directly beside the cross. The woman died 1983; it was her last request to be stored in the Beinhaus (Bone house).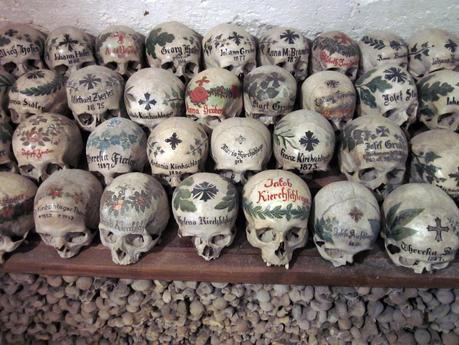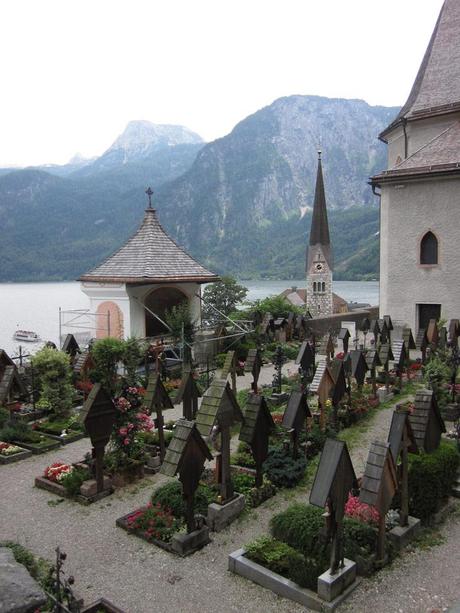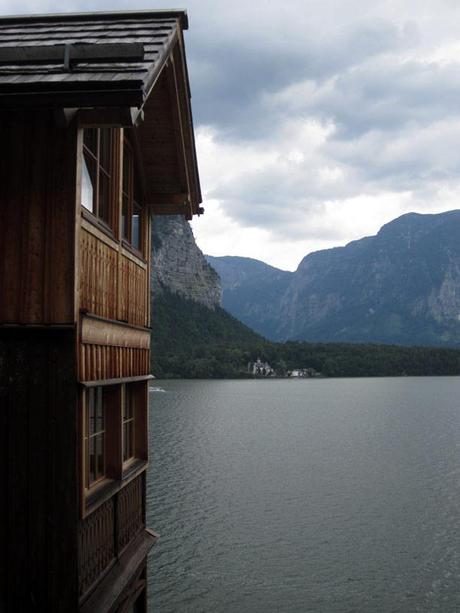 Not a bad view, right?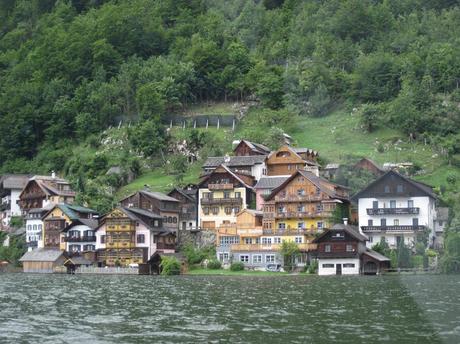 As we leave the town via Ferry