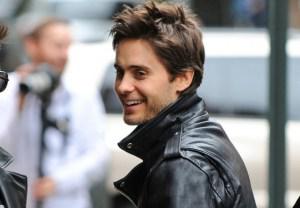 Photo Courtesy: zimbio.com
Remember Jared Leto? Did you know he's 40-years-old? Mind blow, right? I guess 40 really is the new 28.
The other day Jared popped into my mind so I creeped the Interweb for updates on the singer/actor. I noticed that he was voted GQ's "Worst Dressed Man in the World" last year. In the whole entire world? Really?
After looking at some of the pictures I get it. He did wear a mesh tank top that one time. You never know though, he could be colorblind or something.
Why does Jared Leto deserve more credit?
Leto can actually act
Along with being beautiful, Jared Leto is an accomplished actor. Many were probably introduced to Jared on "My So-Called Life" where he played Jordan Catalano…Claire Danes' love interest.
In 1998, Jared starred in "Urban Legend" with Joshua Jackson <3 This film is the definition of a typical horror movie. A crazed killer comes on a college campus and murders a bunch of people. The running theme throughout this movie was …Urban Legends….duh.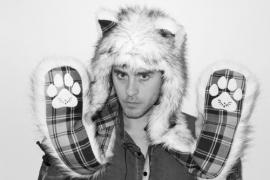 Photo Courtesy: worldoffemale.com
Jared was also a member of "Fight Club" and was a good friend to "Alexander."
My favise Jared Leto film has to be "Requiem for a Dream." It involves drugs, addiction and game shows…all the makings of a great movie.
Jared went to extreme lengths to play Harry Goldfarb. He lived on the streets of NYC and abstained from being intimate with his (now ex) fiancee…Cameron Diaz…remember when they were engaged?
After shooting the film, Leto moved to Portugal, lived in a monastery, gained some weight and shaved his head.
Successful singer
Even though he has some unique traits, Leto successfully went from the movie screen to the concert stage. This is important because many actors try and miserably fail to make the transition. For example, John Corbett, Brian Austin Green and Jennifer Love Hewitt have all tried to make their musical presence known. In reality, we don't need to know.
Jared is an exception to this rule. He founded the rock band 30 Seconds to Mars in 1998 with his brother Shannon.
The band has a total of three albums, but it wasn't until 2005 when I took notice. That year, their second album "A Beautiful Lie" was released and went platinum.
I never expected that sound to come out of his mouth.
He's a giver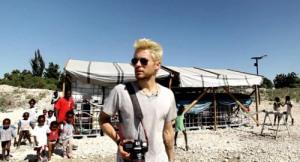 Photo Courtesy: how-american-of-me.tumblr.com
Jared and his band mates have worked with such organizations as Amnesty International, Habitat for Humanity, the Los Angeles Gay and Lesbian Center, the Red Cross and did much philanthropic work for disaster relief in Haiti.
So beautiful and equally as caring. I bet Cameron is pissed she let this one go!
Jared – No matter what your hair color, you are beautiful to me. I'm even into the eye makeup. Instead of the mesh tanks…just go topless! Love, Kari
Advertisement