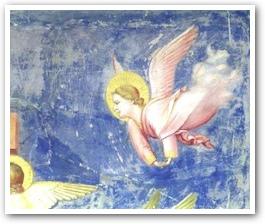 FEATURED ARTICLE 
Joseph Bottum's "End of Advent" first appeared online in 2007. FIRST THINGS has published it every year since. This year, THE FAITH EXPLORER joins in that tradition. Reading it will make clear why.
What the tolerant must tolerate - Rex Murphy - National Post  To be a serious Christian in modern Western culture is to be the favored easy target of every progressive thinker and every half-witted comedian.
Restoring The Words - Anthony Esolen - First Things The new translation of the Mass restores its beauty and splendor.
Pastoral Authority and Spiritual Warfare  - Deacon James Keating  - Ignatius Insight  In sharing in the priesthood of Christ, the pastor upholds his own fatherhood, receives his teaching authority, and can uphold his own ministry of healing and holiness.
Mother Teresa, Pope John Paul II, and Father Damian  - Monsignor Leo Maasburg  A wonderful story about Mother Teresa and Blessed John Paul II, from the chapter, "How to Order a Saint", in Fr. Maasburg's book, Mother Teresa of Calcutta: A Personal Portrait.