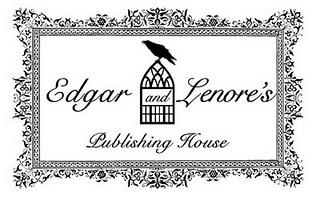 SUBMISSION GUIDELINES:
Dear Artist, Poets & Filmmakers,
I am looking for featured guest poets, artists and filmmakers to feature on my blog for 2011, as well as offering a small scale of book reviews for select authors and poets. 
If you are interested in submitting single poems and or full books for review please contact Edgar & Lenore's Publishing House 

[email protected]
With your submission please include a brief bio and tell me where your work/art can otherwise be seen(previously published, online or otherwise).
If you prefer to send in a hard copy of your book or DVD for review, please send to:
Edgar & Lenore's Publishing House
SUBMISSIONS

13547 Ventura Blvd.
Sherman Oaks CA 91423

[*We apologize, but we cannot return items sent through the mail.*]
Best of luck to all of you, much success in 2011 and always!
Apryl Skies