Being a mom is never easy, even if you love your job and enjoy taking care of your family. From balancing appointments and schedules to cleaning, cooking, teaching, and loving, a busy mom's job is never truly done. Using a few tips, learn how to remain organized while maintaining a household, even during the busiest, most hectic days.
Plan Smart
Making plans and organizing your schedule is highly advisable, especially if you find yourself feeling frazzled or overwhelmed most of your days. Plan your day in advance, remain flexible, and be open to wiggle room if your plans change or if you need to reschedule any of your tasks, activities, or appointments. Take the time to plan your meals along with your shopping lists, doctor's appointments, and extracurricular calendar schedules for your children and other members of your household. The more prepared you feel ahead of time, the less likely you are to feel overwhelmed once it is time to complete a project or pay your attention to a task at hand.
Set Reminders
Effective alarm keeping, scheduling, and using reminders can significantly help you to remain organized even while you are busy working and being a mom. Believe it or not, these strategies are even being used in the healthcare field to help people remember their medication. While alarms, apps, and reminder programs are typically being used in the healthcare field, they are extremely effective in just about any situation, market, and industry.
Get Into a Routine
Getting into a morning, daily, and nightly routine can help you to tackle the most on your to-do lists, regardless of which day of the week it is at any given time. Using your daily routine is a great way to remain productive while also keeping track of tasks that have yet to be completed versus tasks or appointments you have already spent energy and focused on. Be sure to eat healthily, exercise daily, and ensure you get enough rest each night by getting to sleep early and waking before the rest of your household does to maximize alone and organization time.
While being a mom is not an easy job, it can be made simpler with a bit of preparation and the willpower to remain organized, committed, and dedicated to easing the stress in your life. With enough preparation and the right tools at your disposal, take control over your busy life without feeling run down and overrun ever again.
Here's another article you might like:
What to Keep in Mind When Moving to a New House With Kids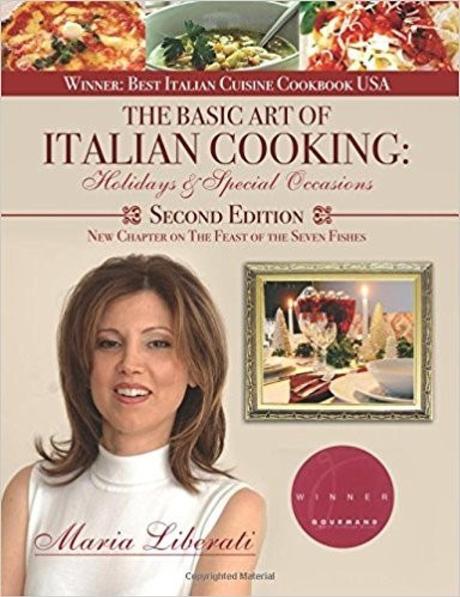 Get kid friendly recipes also in the Gourmand World Award Winning Book Series The Basic Art of Italian cooking: Holidays and Special Occasions- 2nd edition