FirstLadyB | Connecting Faith and Hollywood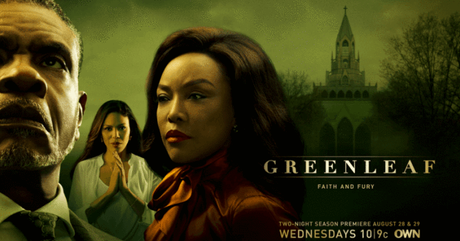 Oh Mae sit down before you fall down!  OWN has released an inside look into the 3rd season of Greenleaf.   
"Everyone's in for a personal reckoning."
The clip begins with Lady Mae, who will try to take over Calvary, getting some advice from her friend Maxine Patterson (Patti Labelle).
In another turn of events, looks like Pastor Jacob has slept with Basie Skanks wife,Tasha Skanks.
Sweet Charity is drinking, and the police come looking for her.
Lord, and the Bishop call himself trusting Rochelle.
As Deborah Joy Winans says in the clip," A bomb is about to go off!"
In season three,  all the turbulent forces that Grace's (Merle Dandridge) return to Memphis unleashed threaten to destroy not just the church her family built, but the family itself. Fallout from last season's shocking revelation of Bishop's (Keith David) infidelities with Lady Mae's (Lynn Whitfield) sister Mavis (Oprah Winfrey), as well as reverberations from his current dalliance with that insidious Jezebel, Rochelle Cross (LeToya Luckett) lead to all-out war in the Greenleaf home, setting the Bishop and Lady Mae on a collision course that, unless God or Grace intervenes, can only end one way: divorce. In the wake of the marital mayhem, Lady Mae rushes to reconnect with Maxine Patterson (Patti LaBelle), an old friend and now a world-famous Christian motivational speaker, in an attempt to reclaim her forsaken call to preach and thus do what no First Lady has done before — survive as the sole head pastor of a megachurch after a major rift between its founding couple.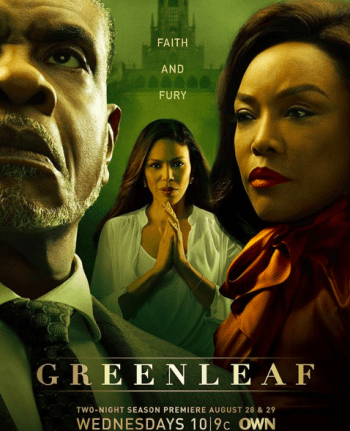 Grace, meanwhile, works undercover in the company of Rochelle, hoping to discover Rochelle's motives and true identity before the Bishop is swept away on a raging river of vanity and desire.
Across town at Triumph, Jacob (Lamman Rucker) and Kerissa (Kim Hawthorne) try not to make the same mistakes Bishop and Lady Mae made as they work to build their own evangelical empire and manage parenting their teenage daughter Zora (Lovie Simone), but the roots of sin delve deep and old habits die hard.
Sophia's (Desiree Ross) faith is tested when an unforeseen medical issue arises; Charity (Deborah Joy Winans) struggles to make peace with Kevin (Tye White) and find her place in the world; and Grace works to keep an abused woman from death row for the crime of defending her own life.
Meanwhile, Darius (Rick Fox) finds himself in conflict due to being entangled in an increasingly strained relationship with Grace.
Season 3 premieres on August 28th and 29th on OWN.