Yorkshire is such a beautiful part of the world, I had the pleasure of filming there last year for Cara and Luke's gorgeous Grassington village wedding (you can see their highlights here) and it was this wedding film that caught Josephine's Mum's eye as she was a friend of Cara's parents. This wedding would be very different as it had the historical and grand setting of the stunning priory church at Bolton Abbey, Yorkshire…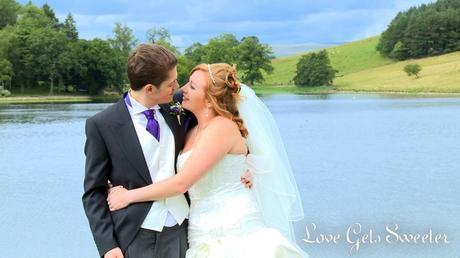 Click here to read more and see their wedding highlights film
Click here to view the embedded video.
It can always be a little daunting when you're unable to meet with the couple beforehand (for both of us I imagine) but thankfully I got lots of details off Josephine's Mum before the day and everyone was so relaxed when I arrived that it didn't take them long to get used to me being there! The boys were also pretty chilled as they got ready and before we all knew it we were at the historical Bolton Abbey for the wedding ceremony in The Priory Church of St Mary and St Cuthbert. Sadly the priest had a lot of limitations on the ceremony so we were only allowed one camera at the front tucked away behind a pillar but we made the best of that position and tried to get some gorgeous shots regardless!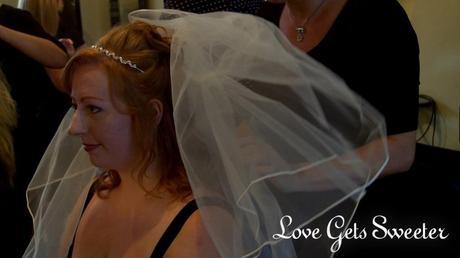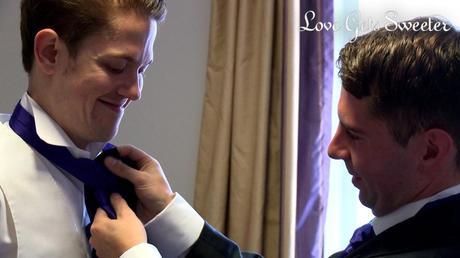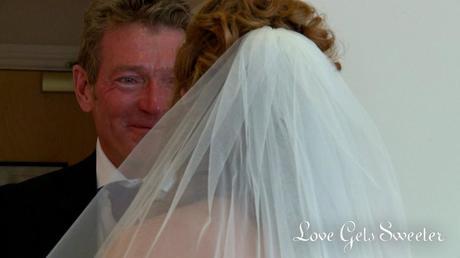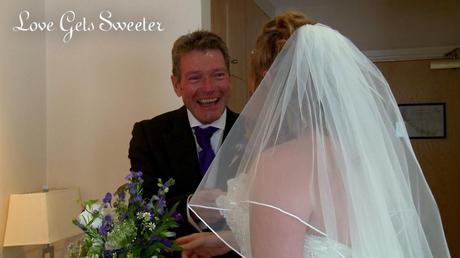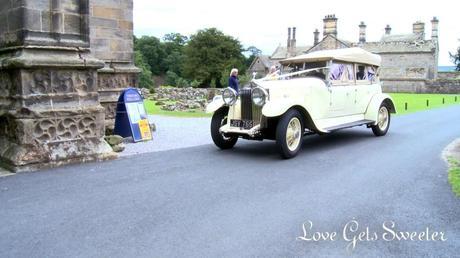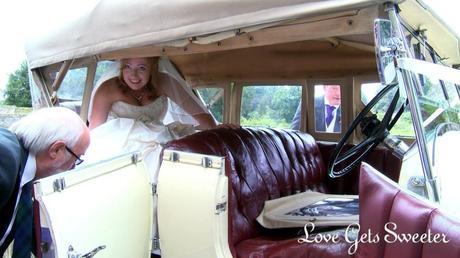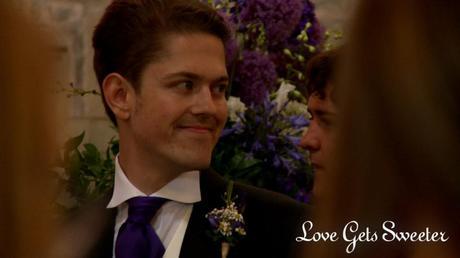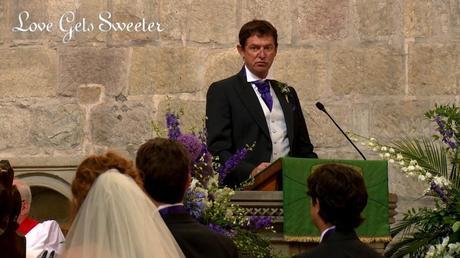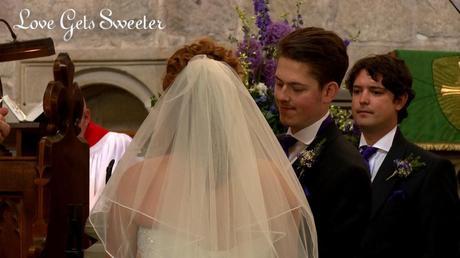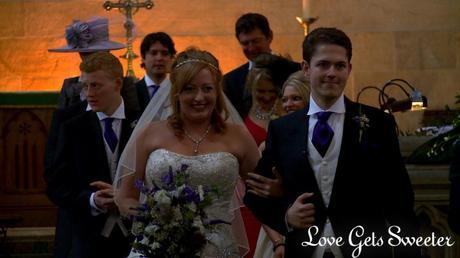 After the ceremony guests mingled in the abbey ruins and some even walked down to see the bridal party pose on the famous stepping stones. We then made our way to The Coniston Hotel where the wedding reception was held. Guests were treated to a ride on a vintage red double decker London bus as the couple enjoyed their own ride in their vintage wedding car. I couldn't stop laughing after seeing the guys reaction to the bridal bouquet being tossed, it made for some great footage!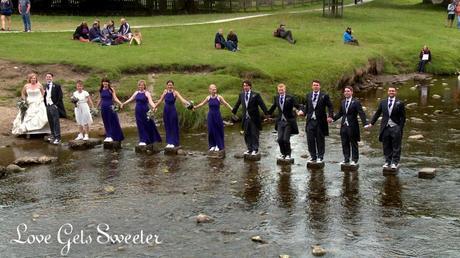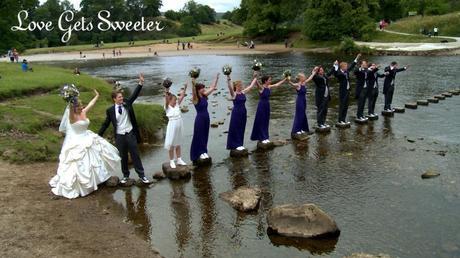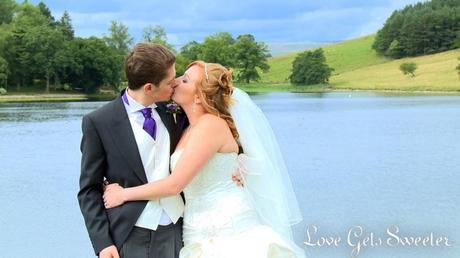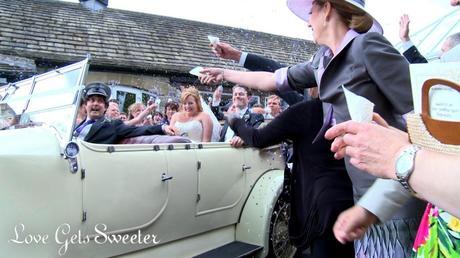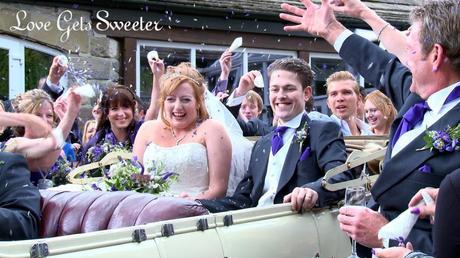 Guests were treated to some jazz and swing by Blue-Note Mitch & The Burning Aces Band while they ate their wedding breakfast and then the band returned for the evening to keep the dancefloor full all night…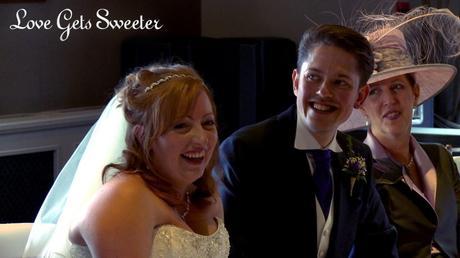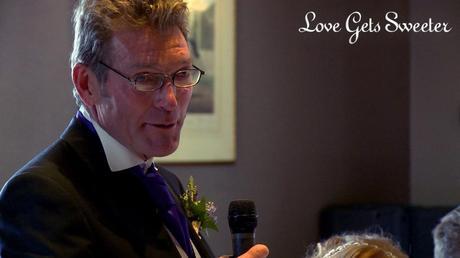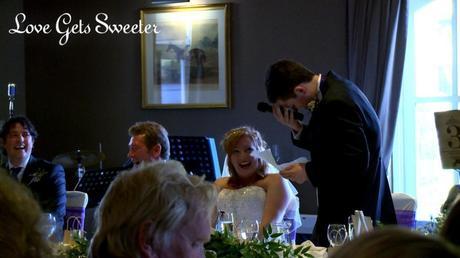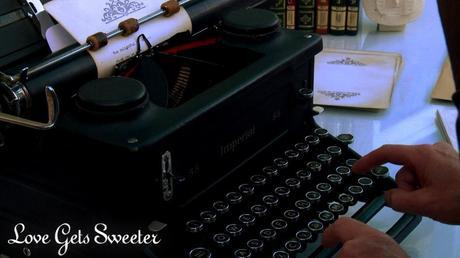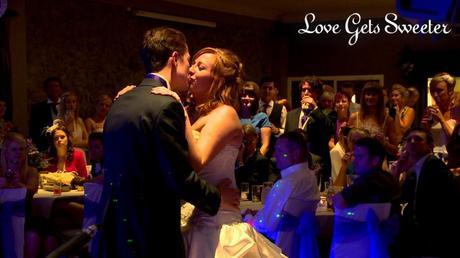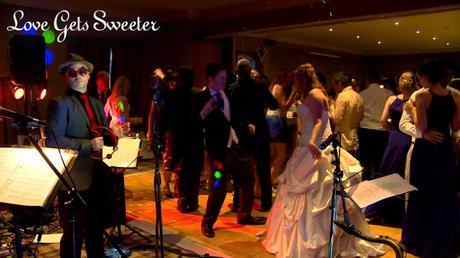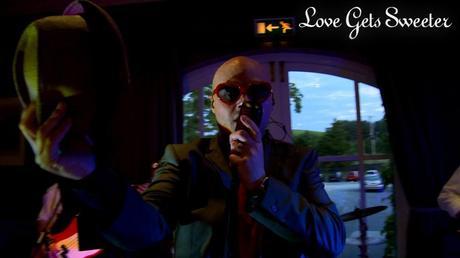 Wedding Ceremony – The Priory Church of St Mary and St Cuthbert, Bolton Abbey, Skipton, North Yorkshire
Wedding Reception – The Coniston Hotel, Coniston Cold, Yorkshire
Wedding Photographer – Dawn and Alan Kent (Kent Photography), Ribble Valley
Hair and Make-up – The World of Hair and Beauty, Skipton
Wedding Band – Blue Note Mitch and the Burning Aces