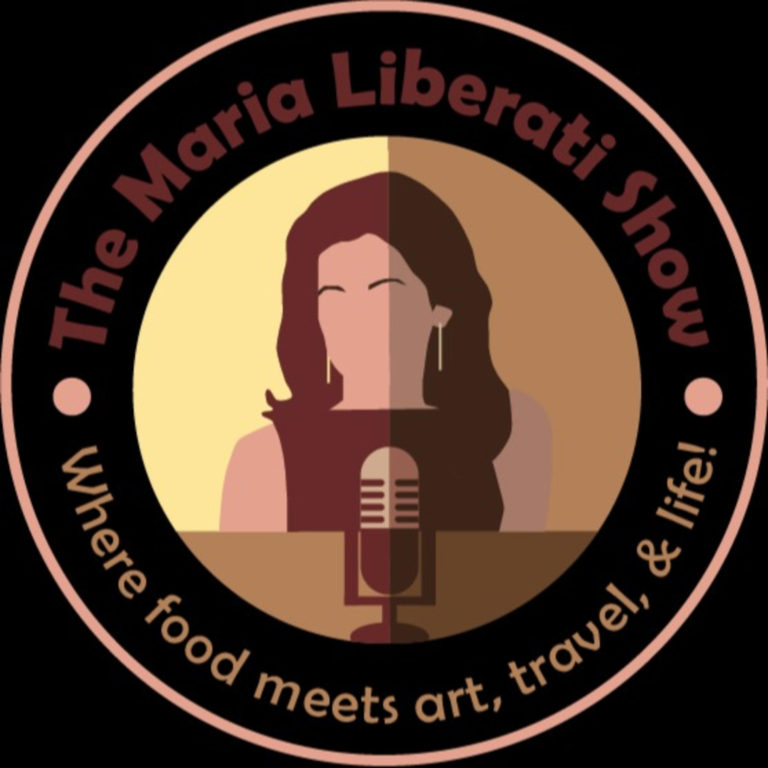 The Maria Liberati ShowGourmand World Award winning author/Celebrity Chef Maria Liberati intersects where food meets art, travel and life! Join Maria as she interviews fascinating guests in food, wine, culture, art , literature. Guests let us in to their food world and answer the question "What does food mean to you" and share the special connection food has in their life. Maria has a talent for creating common ground for people from all walks of life and many varied talents through one common denominator-food. Discover what food means to you, your life ,your history, your persona. Support this podcast: <a href="https://anchor.fm/maria-liberati/support" rel="payment">https://anchor.fm/maria-liberati/support</a>
Podcast Subscription Menu
by
maria liberati
Prepare a delicious blueberry cream frost and learn about home gardening with Anthony Bracco of Bracco farms in Warwick, NY. 
Enter, "The Maria Liberati Show," based on her travels, as well as her Gourmand World Award-winning book series, "The Basic Art of Italian Cooking," and "The Basic Art of…" Find out more on https://www.marialiberati.com
—–
Intro music: "A Quick Coffee" by Borrtex – available via Creative Commons Attribution-ShareAlike 3.0 https://creativecommons.org/licenses/by-sa/3.0/us/
Outro music: "First Day of Spring" by David Hilowitz – available via Creative Commons Attribution-ShareAlike 3.0 https://creativecommons.org/licenses/by-sa/3.0/us/
—
Send in a voice message: https://anchor.fm/maria-liberati/message
Support this podcast: https://anchor.fm/maria-liberati/support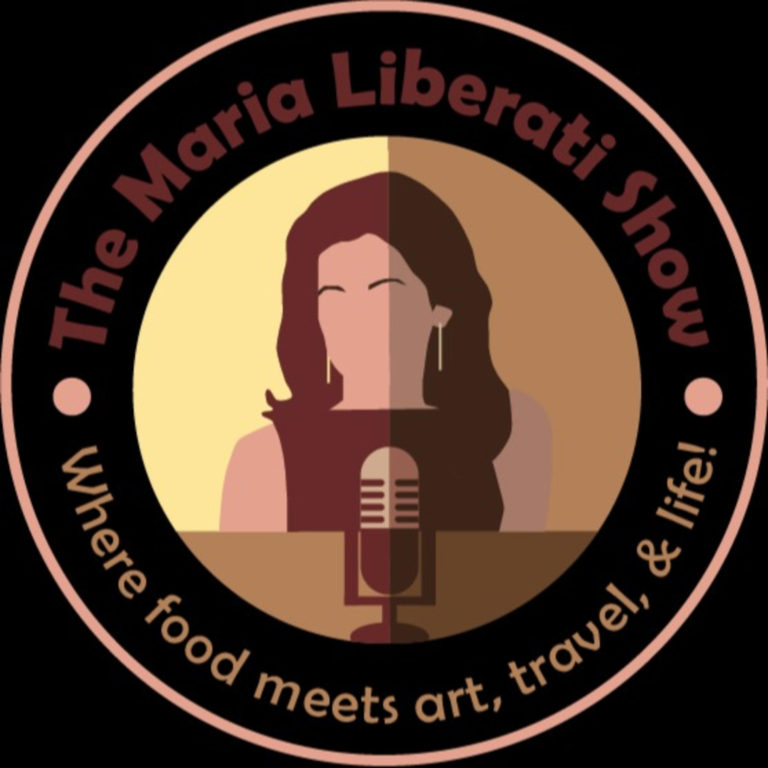 Search Episodes
A Blueberry Cream Frost and a Beautiful Backyard June 3, 2021 maria liberati How to Picnic with Strawberries, Coffee and Your Pup! May 27, 2021 maria liberati Almonds, Romance and Gluten Free May 20, 2021 maria liberati What's in a Strawberry, and a new Kitchen! May 13, 2021 maria liberati May Garden of Earthly Delights and Gluten Free May 5, 2021 maria liberati Make Your Food A Masterpiece Inspired by DaVinci April 28, 2021 maria liberati Where is Mantua and How to Make Sbrisolana April 21, 2021 maria liberati How To: Spiral DaVinci Style and a Ribolita April 14, 2021 maria liberati How To: Eat Like DaVinci – Happy Birthday Leonardo! April 8, 2021 maria liberati How To: Easter Bread Around the World! March 31, 2021 maria liberati
Search Results placeholder
Copyright Art of Living, PrimaMedia, Inc 2021
Like/Share the episodes for your chance to win a Delicious Deep Dish Pizza from Lou Malnatis; of Chicago and a copy of The Basic Art of Pizza
Have you considered remodeling your backyard space lately? It is wonderful to have a stylish, comfortable, and modern home, but having a beautiful backyard can be the cherry on top. Creating a beautiful backyard space can provide you with space to gather, a peaceful ambiance, natural beauty and scenery, and the ideal entertaining setting. Check out these few ideas for remodeling your backyard to make it into the perfect hosting space that you've been wanting.
Landscape Your Yard
Landscaping your property's yard should be the first step on your list of things to do. It is important to come up with a specific design or image that you are trying to achieve in your space. What kind of trees, plants, and flowers do you want in your backyard? Do you want a mixture of grass and mulch? Do you want to include concrete or pavers? Maybe you want to incorporate a water feature or a pool. There are endless options for creating the best outdoor landscape. You can even hire a professional landscape specialist to help you to design the best landscape features for your space.
Expand Your Garden
When you're planning your landscape, don't forget to reserve enough space for your garden. You will want to expand your garden size so that you can include all of the plants that you've dreamed of growing. There are lots of different expanded garden designs that you can incorporate so that you can have the sizeable garden that you've always wanted. Your garden can include vegetables, fruits, flowers, and herbs. You can design your garden to have each section divided and organized in a way that makes sense to you. An easy way to organize different plants is by incorporating garden planting boxes into your landscape. This is a neat, professional-looking way to expand and organize your garden.
Add Water Features
As was previously mentioned, it is important to include any water features that you may want in your landscape design. They do require a bit of extra planning because you want to make sure that they are hooked up securely to your water pipes or sources. There are many different kinds of water features that you can use in your backyard such as fountains, ponds, waterfalls, streams, etc. Water features are so beautiful and can add a soothing, natural vibe to your outdoor space.
Add a Patio
A patio is a must-have for any backyard. If you want to have a space to gather friends and family comfortably, you should definitely add some sort of patio to your outdoor space. There are lots of different styles and materials that you can use to create a patio. A concrete patio is simple and modern and is one of the cheaper patio options. You can try using pavers to create a more European cobblestoned feel for your patio.  A water-based sealant will protect your paving from UV rays and other damage. Constructing a deck from wood or other similar materials is another great option for adding a patio that you'll love and use for years to come.
Research Your Plants
Researching your plants before buying them is such a necessary step to filling out your yard. Even with something as simple as flowers, you want to make sure that you choose options that will grow durably where you live. Certain kinds of flowers require lots of sun, so you'll want to make sure that they are placed properly so that they can grow. In addition, having fruit trees can bring such a wonderful look to your backyard. They provide lots of shade, beautiful spring blossoms, and delicious fruit. However, it is important to research which types of fruit grow well in your area, because certain fruit trees need a certain amount of heat or moisture to prosper.
Working with Existing Plants
If you live in a house that is already surrounded by trees, grass, and plants, you'll want to be careful when renovating your backyard. It can be easy to think, "oh, I'll just tear everything out and start over again!" While this approach is possible, it does require a lot of time and effort, sometimes more than it is worth. For example, if there is a large tree in a location where you don't want it, you may be tempted to tear it out. However, that tree could have roots that have expanded throughout your backyard, and tearing it out would be a lot of work. In addition, you could have some tree sprouts even after you remove it since it has been growing there for so long. It could be a better solution to work around the tree's location and to incorporate it into your landscape design.
Lighting
When planning your outdoor lighting, make sure to think about the lighting that your space will require both at nighttime and daytime. During the day, you probably won't need a lot of additional lighting since the sun will be out. However, it is always useful to have a light switch by the backdoor so you can turn the lights on easily when the sun starts going down. If you plan on spending a lot of time outdoors at night, you may want to consider adding twinkly hanging lights around your deck or in your trees. You can also use spotlights to illuminate your yard if you have people that will be running around and playing on your grass.
Fun Additions
Before you finish up your project, make sure that you think about any fun additions that your family might want to create the perfect backyard. For example, you might want to create a little fire pit out of paver stones so that you can enjoy time roasting hot dogs and marshmallows together. If you have little kids that visit often, a sandbox and swing set can be a really great way to help them to safely play while they're outside.  If you have family members that love playing sports, consider adding a cement pad that could function as a basketball court, a pickleball court, or a tennis court. If you have a lot of tools that you use for gardening or the upkeep of your yard, you also might want to include a gardening shed so that you have a specific place to store all those tools.
If you follow each of these steps, you should end up with your dream backyard! Make sure that you consider each of these ideas and personalize them to match your individual style and taste. Start today to plan your landscape, research your plants, and figure out the materials that you will need to make your vision come together.
Read this next: Why Native Plants Should Have a Place in Your Yard
Here's the Blueberry Cream Frost Recipe from this week;s Podcast Episode
Blueberry Cream Frost
*1 tsp (3 gr) cinnamon
1 tablespoon (15 gr) honey
6 shots of espresso (measure with small espresso cups)
1/2 cup whipped cream
1 cup of frozen blueberries  (Place fresh blueberries in freezer for approx 40 minutes before making this)
1 cinnamon stick for garnish
unsweetened dark chocolate (minimum 65% cocoa) for garnish
Place cinnamon, honey in a shaker. Make the espresso and pour into shaker. With a small wire whisk, whisk all ingredients together.  Divide whipped cream into 4 ice  cream glasses (3 ozs each) filling each glass about halfway.
Place frozen blueberries in shaker with coffee mixture, cover and shake 8 times. Pour into ice cream glasses top with whipped cream,divide evenly between all 4 glasses. Garnish with cinnamon stick and shave dark chocolate.
**Make this yummy drink, take a picture, share and #TheMariaLIberatiShow on social media for your chance to win a copy of The Basic Art of Pizza and a pizza from Lou Malnati;s Famous Deep Dish Chicago Pizza this month
For more great recipes get your copy of The Basic Art of Italian Cooking: Holidays and Special Occasions- second edition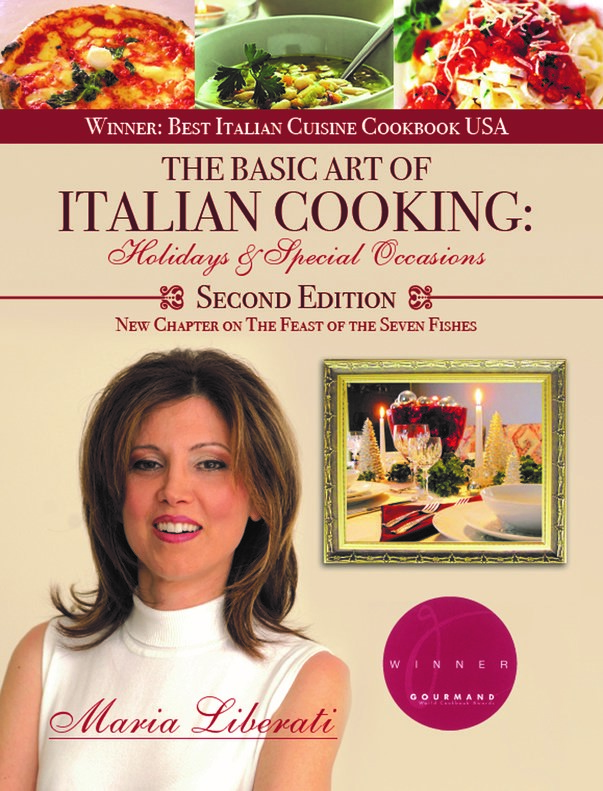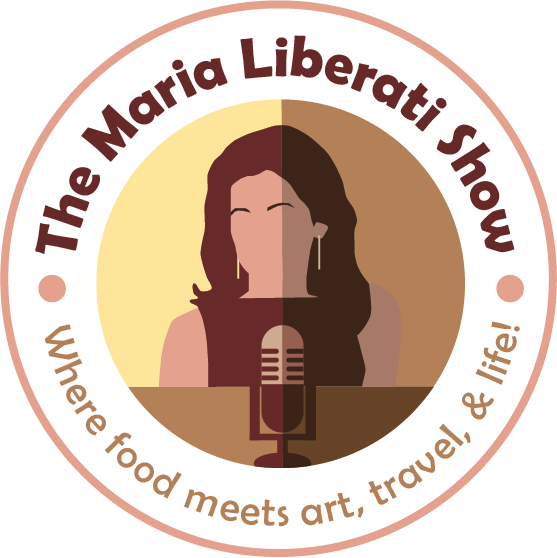 **Li
ke/Share episodes, recipes #TheMariaLiberatiShow and win a copy of The basic Art of Pizza and a pizza from Lou Malnati;s Famous deep dish Chicago Pizza