It was a glorious Summers day here in County Durham yesterday, so we decided to take Porter and Barley to Blast Beach in Dawdon, just South of Seaham.
Kitted out in our Winter fleeces, and wet weather gear, we set off just up the coast to Dawdon. It was a dirty morning with thick fog and driving rain.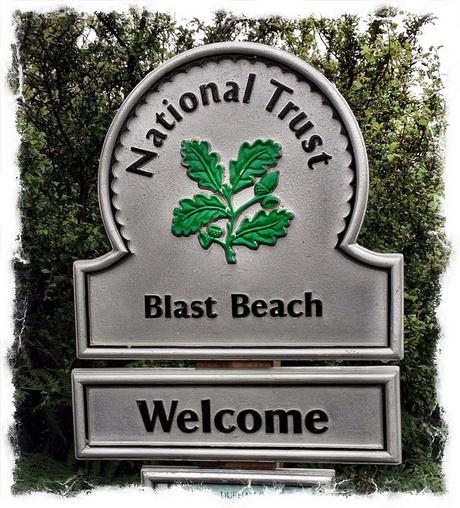 Access to the beach was a bit of a trek from the carpark, and by the time we had reached the shore line, Laura and I were soaked through. At least the mutts seemed very happy.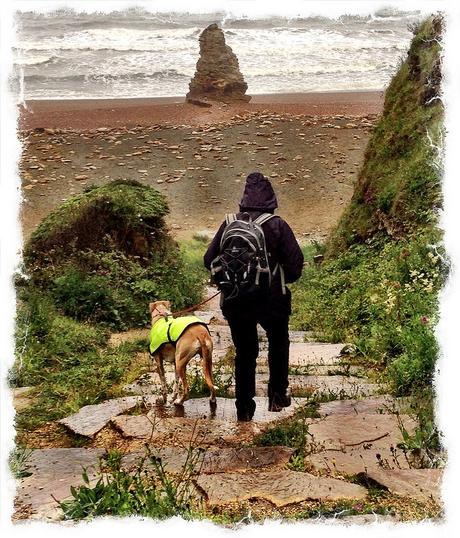 This was our first time letting Porter off lead for an extended period of time, and in a wide open space. I'm pleased to report his recall was very good. This was a big relief for us. Looks like all of the training we have been doing with him, is paying off.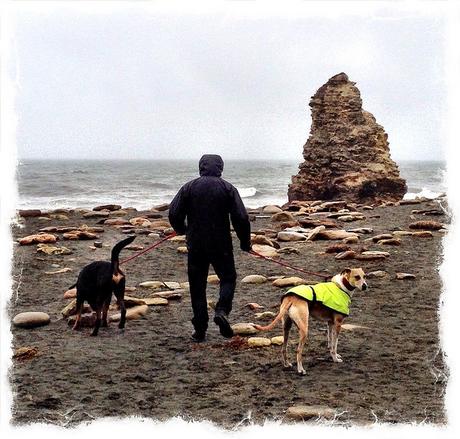 Barley and Porter had a bit of a run together, and then Barley went off exploring, while Porter mooched about near us. Barley's exploration involved finding something fishy and then rolling around in it. The little monster sure loves eau du poisson.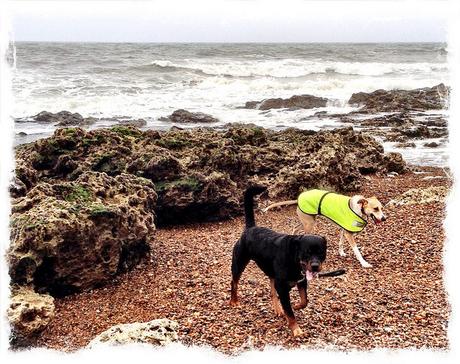 It was a good morning apart from the weather, and after an hour on the beach we all returned to the car, happy and wet and very pleased to be heading back home to Easington Colliery.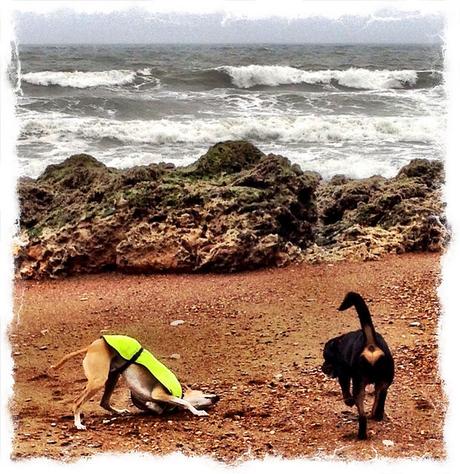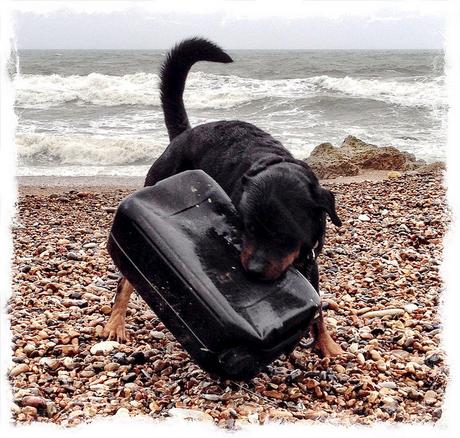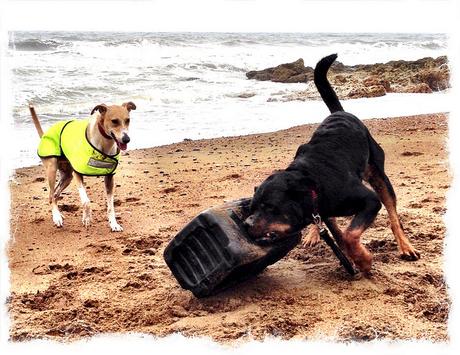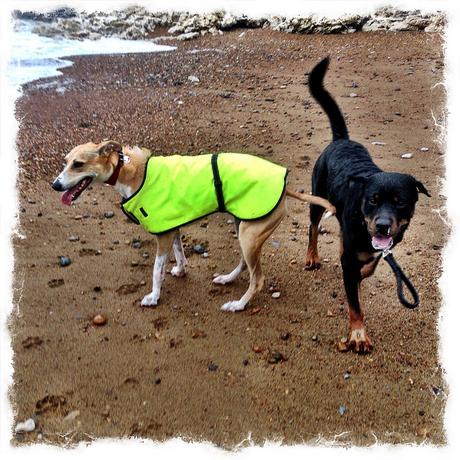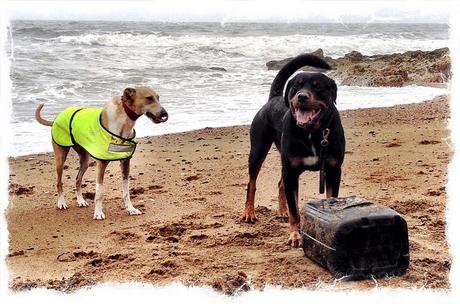 Blog post by Richard Randall