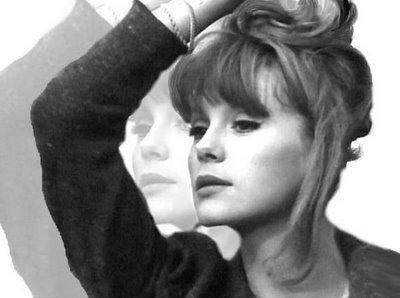 F

rancoise Dorleac, older sister of Catherine Deneuve, was born in war-ravaged Paris on the first day of spring, 71 years ago today, March 21, 1942, and lived just 25 years more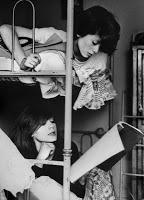 Catherine (top) and Francoise
Her father was Maurice Dorleac, a stage and screen actor, and her mother, Renee Deneuve, was an actress who re-voiced Hollywood films in French (including Judy Garland's in The Wizard of Oz). Both Maurice and Renee were prominent performers at the Comedie Francaise. Sister Catherine was born a year-and-a-half later, in October 1943. With their parents in the theater, acting did not seem an unusual profession to the girls. Catherine would later recall, "For us, it was a job like any other." She and Francoise grew up sharing a bedroom and a bunk bed, and each would go into "the family business" at an early age.
Francoise first performed on the stage when she was 10 and made her screen debut at 15 in the short Mesonges (1957). Later, supporting herself as a model for the house of Dior, she studied acting at the Conservatoire d'Art Dramatique. As an in-demand model and actress, Francoise led a wildly busy life from her teens to the end of her life. She appeared on stage (among her roles was "Gigi"), on TV, in magazine spreads (including Vogue) and covers, and on film. Over the seven years from 1960 – 1967 she was featured in 16 films, notably:
Philippe de Broca

's New York Film Critics award-winning and Oscar nominated That Man from Rio (1964), co-starring Jean-Paul Belmondo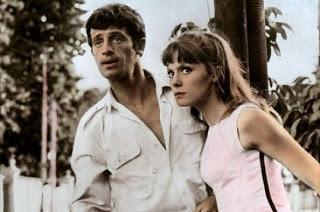 Jean-Paul Belmondo and Francoise Dorleac, That Man from Rio
Francois Truffaut's once maligned, now acclaimed The Soft Skin (1964)
Roman Polanski's award-winning Cul-de-sac (1966)
Jacques Demy's Oscar nominated The Young

Girls of Rochefort

(1967), co-starring her sister Ca

therine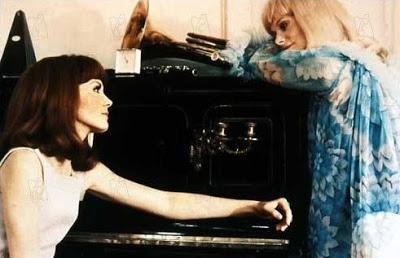 Francoise Dorleac and Catherine Deneuve, The Young Girls of Rochefort
Her final film was

Ken Russell

's Billion Dollar Brain (1967), co-starring Michael Caine as Harry Palmer
In Europe, Francoise was

likened to

Garbo and Dietrich. In the U.S., 
Lookmagazine featured a June 1965 spread on "The Sister Stars of France," 'sweet' Catherine and 'soignee' Francoise.
During the filming of The Young Girls of Rochefort in 1966, a reporter from L'Express sat down with Dorleac and Deneuve for an interview. Their affection for each other as well as a playful competitiveness came through as the two, then 24 and 23,

discussed their lives and careers.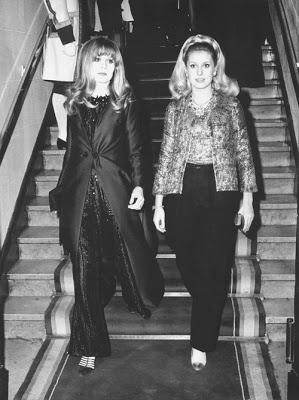 Francoise and Catherine
Francoise cha

tted

about her desire to be less nervous before the camera and  to stop "hiding behind" her hair;  Catherine talked about needing to be less stiff on camera. Francoise, who had so seriously pursued an acting career, seemed intent on becoming a great star. Catherine, who had not initially taken acting that seriously, seemed determined to become a better actress. Both admitt

ed that while they were extremely busy and making very good money, they were "broke."
The two discussed their family resemblance

and physical

differences, with Catherine commenting on Francoise's gamine delicacy and Francoise remarking on her sister's "very sweet face." 
At the time, Catherine, who had already given birth to director Roger Vadim's son, was married to photographer David Bailey. Francoise's long engagement to actor

/

dancer

Jean

-Pierre Cassel

(who later recalled his deep love and "terri

ble, destructive passion" for her)

had finally come to an end. She and Truffaut had briefly been an item a few years earlier and she would be involved with high profile photographer's agent Albert Koski a

t the time of her death.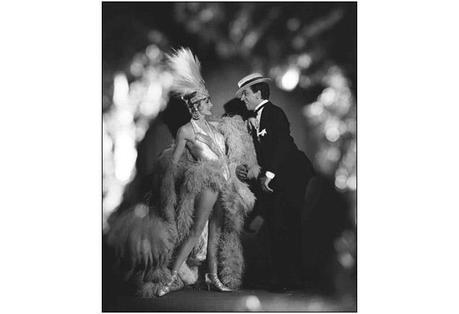 Francoise Dorleac and Jean-Pierre Cassel, Twenty magazine, 1964
As the interview wound down, the subject of youth and age came up.  Francoise admitted that, at just 24, she didn't like to think about aging or mortality. She added, "I fear the end, I'm afraid of death."  She would be lost the following summer, the victim of a fiery car crash near Nice in June 1967.  Many years later a reporter asked Catherine Deneuve ab

out the low point of her life. She responded that it had been the death of Francoise. She paused

and softly spoke of her sister as a lovely actress, a beautiful woman and "my

closest friend."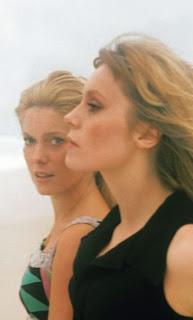 Catherine and Francoise
Francoise did not have enough time to achieve her dreams, but in the handful of films she completed during her lifetime lies tang

ible

p

roof

of her talent and her potential.
Catherine did, as she hoped, become a better actress - and she became more than a star, she became a legend.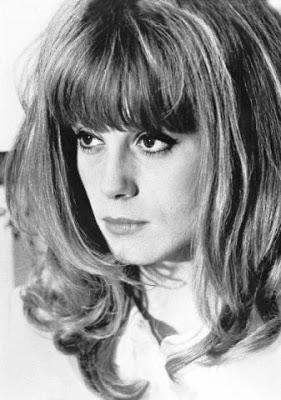 Francoise Dorleac