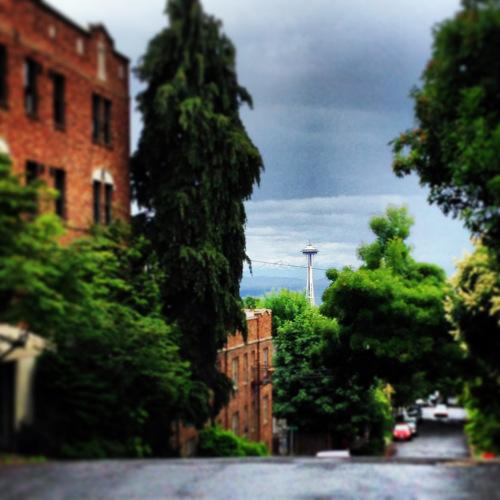 As far as brewcations go, it's hard to beat a trip to the Pacific Northwest.
Focusing on beer wasn't my intended goal when I recently visited family in Seattle, but it certainly didn't hurt to seek out new brews to experience during a week-long stay.
Since Washington and its neighboring states can be a goldmine of beer – especially hopped up ones – I set out to find out if there was any local beer that would make me quickly consider a return trip to the area.
Turns out I didn't have to look too hard.
Whether you're visiting the area, live in Washington or nearby, I have got a doozy of a tip for you on what to do next time you're in the Seattle area…

Go to Sound Brewery. Now.
My brother whet my appetite a few months ago by sending me a bottle of Sound Brewery's Humulo Nimbus, a double IPA from the Poulsbo-based business. I fell in love.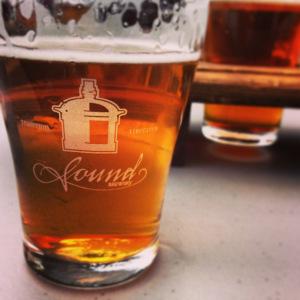 I am here to say that not a single one of Sound's other beers disappoints and may even exceed expectations. I am not lying when I say this brewery may be among the best in the country for their top-to-bottom lineup of beers.
Many of Sound's beers are Belgian-inspired, but their German-based Sound Sommerweizen, an unfiltered wheat ale, blew me away. While notes of wheat and sugary spice show up, this beer tasted like a fluffy, buttered biscuit. We're talking melt-in-your-mouth Pillsbury style.
I asked the owner if this was a diacetyl issue, considering the heavy butter flavor, but he assured me it was supposed to taste that way, which made it even better.
Another highlight was Monk's Discretion, a beer fermented with Belgian yeast but dry-hopped with West Coast hops (forgot to ask which ones). At 10 percent, the ABV might scare some, but is never noticeable thanks to fruity esters mixing with flavors of mango and pineapple. Amazing combo.
I could go on and on about Sound, but I highly recommend checking out their lineup, where to find their beer in the Northwest and even visiting LetsPour.com, which sells some of their beers.
Other highlights from the trip…
Find Your XXX
I visited Pike Street Brewing right in the downtown tourist area of Seattle in search of XXXXX Stout. While every other beer I had was pretty much forgettable, that stout hit the mark with great amounts of chocolate and coffee. It wasn't terribly bitter, but it had strong flavors of fresh coffee bean and a good amount of smoke.
Try an Up-and-Comer…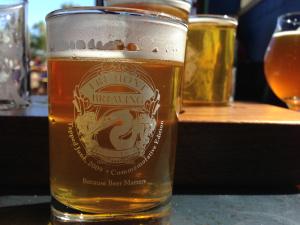 I made my first visit to the Freemont neighborhood where I recommend stopping by
Freemont Brewing Company
. They've got an "urban beer garden," a nice indoor/outdoor seating arrangement with about a dozen brews on tap. Best of all, they've got a rotating Randall. My favorite beer was their Organic Pale Ale, if only for the reason it was the first organic beer I've had that I actually liked. Naturally, you'll find plenty of IPA options.
…But Don't Forget an Old Stand-By
Don't be fooled by the name, Brouwer's Cafe is the spot for beer. They keep 64 beers on tap and have a backlog of about 300 bottles, most of which are vintage series. If you felt crazy (and they are still in stock) you could do a vertical flight of Dogfish Head's World Wide Stouts. See for yourself – the list is crazy. If that doesn't do it for you, they keep one beer on nitro and one cask ale, too. Plenty of great, local options.
Grab Some Souvenirs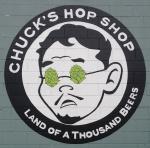 While you can certainly stop and enjoy a draft beer – there are 38 – visit Chuck's Hop Shop for their extensive bottle collection of beer and cider. There's currently one store but plans were in place to open another this month in the area of Capitol Hill. Again, they sell just about any local option you'd want from Washington, California or Oregon, but don't go looking for Russian River. Vinnie Cilurzo pulled his distribution from Washington State a couple months ago.
Granted, I am just a lowly traveler to Seattle, but these locations struck me as great places to visit for people new to the area. I'm sure there are plenty of places I didn't hear of or missed, so I welcome your input on other places to check out!
+Bryan Roth
"Don't drink to get drunk. Drink to enjoy life." — Jack Kerouac