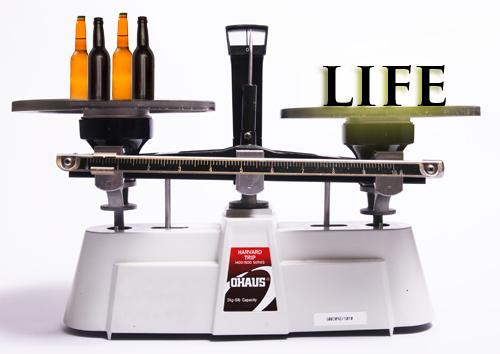 This month's "Session" post is all about "Finding Beer Balance," a topic I thought would offer a way for beer bloggers to share about passions in their lives that intersect or may be outside of their blogging hobby.
I love beer. I love drinking beer.
But I love other things, too.
Such is the case with any beer fan. We've got jobs, families and hobbies outside of our favorite libation.That's a good thing.
So how do I find balance to measure out the time I spend drinking beer? The easy answer would be "thinking about it."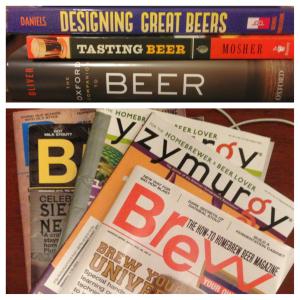 My studies…
I've got books and magazines and a binder of homebrew recipes.
I've got favorite websites and social networks and friends.
But most of all, I've got this blog. It encourages me to think critically about beer and educate myself, especially when I'm not drinking. I want to know the "how" and "why" when it comes to the beer I drink, which means I'm looking up information long after I empty the last drop of my glass.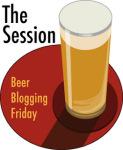 Writing has allowed me to engage the beer community and form ideas about what beer
means to me
, to
business
or to
society
.
Beer is more than a drink. It's a part of my life to assess and understand.
I find balance through enjoying beer and through passion for beer, I find balance.
+Bryan Roth
"Don't drink to get drunk. Drink to enjoy life." — Jack Kerouac