Hello guys!
Yesterday was no fun at all, you see I hate going to the salon to do anything whatsoever but since I had neglected my hair for so long, I realized I 
wasn't,
 doing anybody any favor by keeping it unkempt.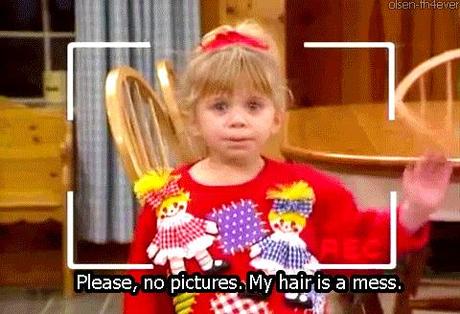 I reluctantly went to the salon, told the hairdresser the style I wanted, I even pleaded with her to make it nice, as if that is not her job (you can never trust 
these hairdressers). She assured me that she 
is good at what she does (
aren't
 they all?).
After about an hour, I was seething particularly because she 
wasn't
 even half way done. How slow can someone be? I needed to get out of there quickly; I 
didn't
 even know why I had gone there in the first place. The environment was nasty; she had two kids of about 2 and 4 years playing by the corner and another newly born sleeping on one of the cushions, flies were everything and I got tired of swathing at them. The weather was so hot I thought I would faint. I terribly wanted to hit something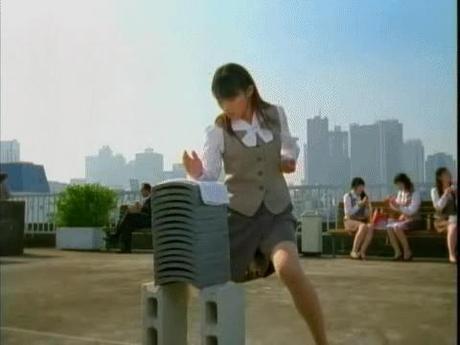 Just when I thought she 
couldn't
 get any slower, the newly born started to cry, the other two kids were making so much noise I wanted to spank them. I was developing a headache. Why do these hairstylists have to bring their children to work? One minute they are hard at work on your hair and the next they are telling you "abeg ma go breastfeed my pikin". C'mon! I don't have all day.  Not to be so insensitive, I grudgingly nodded for her to go take care of her baby.
She came back to making my hair again after about 30 minutes of breastfeeding, rocking and petting the child to sleep again, not to mention chasing the other kids here and there and threatening to report them to their father if they don't behave. I 
wouldn't
 have been more furious if after going through this ordeal my hair turned out to be 'wow'. I was furious which meant only one thing- there was nothing wow about my hair, in fact it was ugliest hair I had ever had on my head.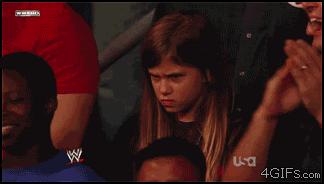 I was furious at myself for coming to that kind of place, angry at the woman who called herself a hairdresser, at her children for not making her concentrate and giving me a headache, and the weather for not taking pity on me.
As I gazed at the mirror, she must have seen my expression because she asked "madam you no like am?" like fire! What is there to like about this…this…? There is no word for 'this' at all. No, I 
didn't
 tell her that, but I 
didn't
 need to say anything because she started to plead with me to sit down again to re-fix it. Are you kidding me? No way! I just sat scrutinizing myself in front of the mirror I 
couldn't
 bear it. It just started coming out "seriously ma! I don't like this side and that side and this side, what happened to that side? This is not what I told you to do na. I am never coming here again" I 
didn't
 bother to listen to whatever she had to say, I hurriedly paid her and stormed out of the salon murmuring under my breath. I heard her calling after me "Madam! Madam…"