By Susan Duclos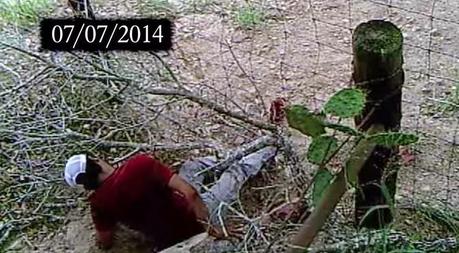 Proof has been found on a Texas border ranch that it isn't just Illegal Mexican immigrants sneaking into America, but people from the Middle East are being led by the "coyotes" that smuggle immigrants into the US illegally.
 In May an Urdu-to-English dictionary was found by Dr. Mike Vickers, who owns a 1,000 acre ranch on the U.S.-Mexico border. For those unaware, Urdu s the national language of Pakistan and is also spoken in many parts of Afghanistan and India, but NOT in Mexico.
 This isn't the only proof, as a border patrol agent told TheBlaze he wasn't surprised because "We've found Quran, prayer rugs and many other unusual items at the border that certainly raise concern."
 Via Free Patriot:
Border Patrol has a new slang for the noted crossers, "OTM's", meaning "Other Than Mexicans."
"We have limited resources," the agent said. "It's frustrating for all of us and there's no doubt that we have OTMs coming from Pakistan, Afghanistan, Somalia and other parts of the world that we are very concerned with……… these guys won't be turning themselves into Border Patrol like the family units or children."
The entire incident concerns Rep. Ted Poe (R-Texas), who quoted this month that 'he believes extremists are plotting another Sept. 11th style attack on the United States.'
Make no mistake, they are here, they are planning to attack the US again and the Obama administration along with pro-Amnesty Republicans and Democrats are allowing this, facilitating this, and when the next 9/11 happens, the blood of all the innocents that die that day will be on their hands.
Sign Up To Live Free or Die and Susan Duclos' News Letter! For all our latest articles delivered once a day.
Cross posted at Before It's News