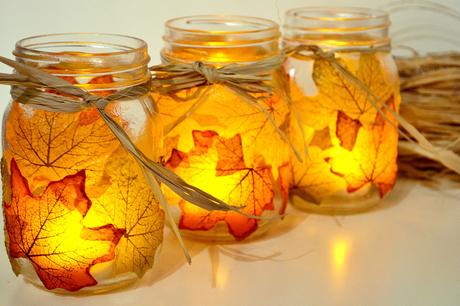 Mason jars have been around for a very long time, precisely since 1858, when John Landis Mason patented his invention. The original intent of the jar was to preserve home food goods in a simple fashion, as previous methods of canning proved to be cumbersome and ineffective. The air tight seal and easy to screw on lid made it an instant success among those looking for easier ways to can their food and make it last through the winter. While Mason jars are still widely used for food preservation, they have grown into becoming multi-purpose household items. Here's 9 Ways to Use a Mason jar in everyday life:
1. Soap dispenser
If you want to add a little flair to your kitchen, use a Mason jar to make a soap dispenser. All you need to do is puncture a circle in the lid of the jar, and then place the lid around the cap of the liquid soap dispenser to transfer the soap from the dispenser to the jar. You can use the same pump from the plastic dispenser for your new jar dispenser.
2. Bathroom Storage
Looking for a place to put all those stray toothpicks and bobby pins? Mason jars make excellent storage containers for these types of small bathroom objects. This is perfect for anyone who always feels like their bathroom drawers are too cluttered.
3. Kitchen Decor
Mason jars not only can help you organize your bathroom, they can help you organize your kitchen as well. Kitchenware such as stirring spoons and spatulas can quickly overcrowd drawer space. Using Mason jars to hold kitchen appliances is a great way to save that space for other needs.
4. Scented Candles
Looking for a way to keep your home smelling fresh without spraying harmful chemicals into the air? Try making a scented candle by combining your favorite scents (like lemons, coffee beans or pine cones) with olive oil and putting them in a Mason jar.
5. Travel Cup
Instead of buying one of those expensive travel mugs from Starbucks, why not just use a Mason jar to transport your favorite beverage.
6. Herb Garden
If you're seeking a cheap alternative to expensive pots, why not use Mason jars to hold your plants and herbs? These jars make great houses for plants to flourish in.
7. Candy Jar
Everyone likes a sweet treat now and then. A great alternative to the traditional candy dish is a mason candy jar.
8. Glitter Vase
Turning a Mason jar into a glittery vase is a great way to attract attention to the beautiful plants in your home.
9. Parmesan Shaker
And last, but certainly not least, Mason jars can be used as parmesan cheese shakers. The green cap that comes on parmesan cheese screws neatly onto the top of a Mason jar.