Paper lanterns are not just for gardens or weddings. There are lots of darling ways to dress up a plain globe lantern (the cheapest kind) for indoor decor in nurseries, teen spaces, any place where you want a touch of whimsy mixed with a soft light.
There are step-by-step instructions for every one of these projects linked directly under the photo. Have fun! And send us your ideas!
1. Curl up! Using simple white paper strips makes these globe lamps look modern and sculptural. Hanging several in a group from a high ceiling could be dramatic.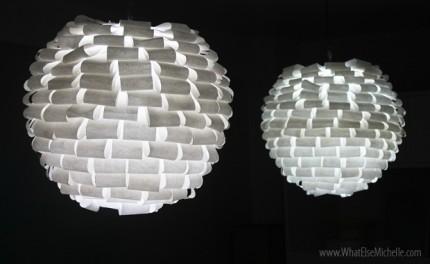 DIY project from What Else Michelle
2. Up-cycle! What do you do with all those tiny cocktail umbrellas? Make a fantastic pattern on a lantern of course. The whimsy makes me think of summers on the beach or childhood Shirley Temple's either way they make me smile. The Etsy Blog has a short 3 minute video about creating this clever lantern with cocktail umbrellas.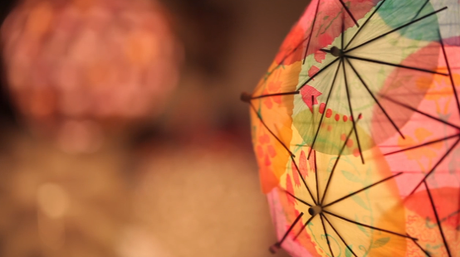 DIY project from
The Etsy Blog
3. Wave the Flag! I have weak spot for everything pennant – but really this is adorable. The mini pennants are perfect for a nursery, a playroom, or a party. These would even be cute as part of a decoupage art piece for your child's room. I am going to be covering the town with mini-pennants!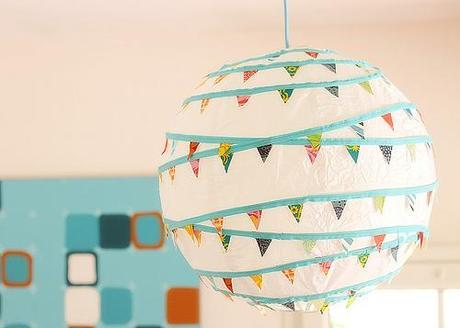 DIY project from
You Had Me At Bonjour
4. Circle Up! I love the idea of using old maps and by cutting circles they look like mini globes but it would be fun to use this technique with comics, wrapping paper, old sheet music… the circles  allow just the right amount of overlap to make the design interesting.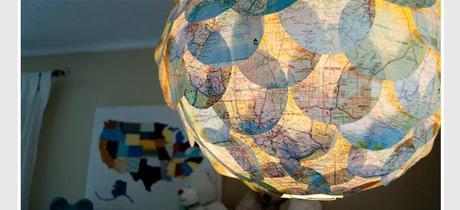 A DIY project from
Lights & Lights
5. Bloom! I love the idea of covering a lantern with paper flowers. This would work in any color combination. Flower petals from the wedding section at the arts and craft stores would work as well.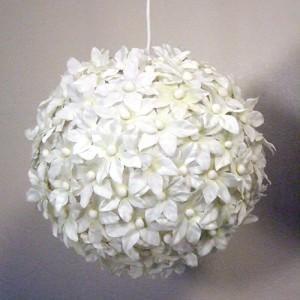 A DIY project from Happiness Is
6. Embellish! Strategically editing the flowers down to one vine wrapping the lantern makes a great statement. These flowers are cut from book pages and colored paper but the possibilities are endless. Wrapping the wire or chain with vines, ribbon, anything fun and decorative is a great touch.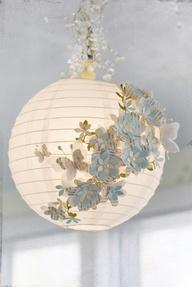 A DIY project from Simple Things
7. Wrap it Up! Wrapping tissue paper around the globe gives a great sense of movement and allows you to create a variety of colors. I love the idea of subtle changes in colors all in the same group!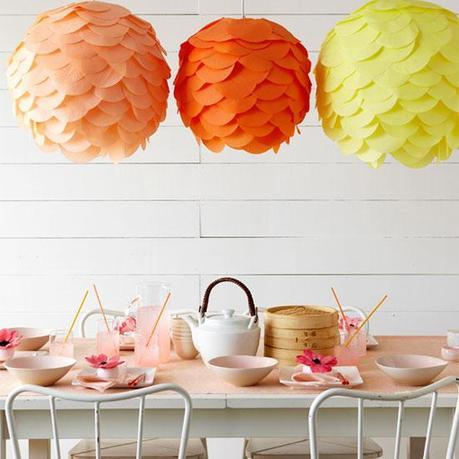 A DIY project from Martha Stewart
8. Lift Off! Using  color combinations and adding a basket or in this case a clear paint can filled with tissue create striking hot air balloons. These are great for a ceiling with a peak or in a group to add a focal point.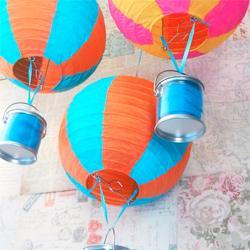 A DIY project form Home Heart Craft
9. Watch it!  Our most recent video is simple decoupage globe lights that I love because they allow a lot of light through but add the glow of color – you can decoupage any kind of paper onto a plain globe but I recommend using translucent materials so you  don't block out the light – check out all my tips…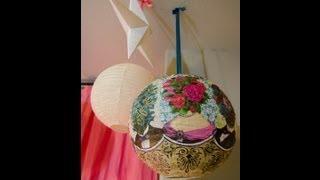 YES Spaces DIY Video – You Tube
You can find the plain globe lanterns at any import store and many places online. As we come into spring they will be even more prevalent in stores near you. Choose size based on the room you have available but if you are doing just one lantern go as large as your space and budget allow. If you are grouping more than one lantern make sure that you get a variety of sizes. If you purchase three, for example, each should be a different size. If you purchase five try one large two medium and two small.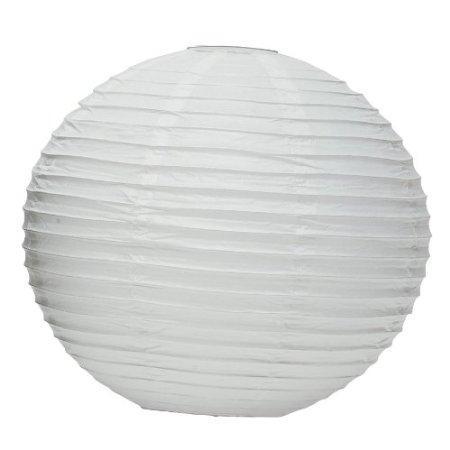 $3.60 Lantern from Amazon
If you want to see an amazing variety of lanterns  or get some more inspiration check out the Paper Lantern Store. This is where I found the lanterns I embellished for the Oregon Street of Dreams.
Light up your winter days!