From a small virtual bookstore to the world's largest online shopping platform, Amazon has come a long way. The number of product listings on this website at any given time is enormous. From groceries to fashion, and gadgets to jewelry, there is hardly anything you cannot find on Amazon.
So here's the list of the 9+ Best Amazon Feeback & Automation Software in 2020.
The List of 9+ Best Amazon Feedback & Automation Software 2020
1) AMZ Finder
AMZ Finder is one of the best software for Amazon Feedback & Reviews, especially for small scale users. The software is relatively inexpensive, and users get free email quotas.
Registration and activating accounts is easy and lets you get started quickly.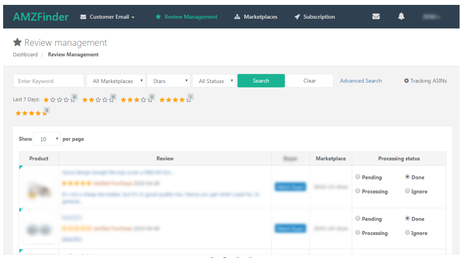 AMZFinder helps automate the sending of feedback and review requests and proactively manages the reviews on Amazon. These reviews affect your store credibility.
Even with the paid version, it is highly cost-effective as compared to the functionalities offered. AMZFinder truly helps business owners all over the world. AMZFinder helps to improve the Amazon revenue by managing the feedback properly.
Key benefits and features of using AMZFinder
Best software for small scale business enterprises
Highly affordable software which gives you free email quotas
Easy and quick registration process which allows you to get results rapidly
Proactive review management and automated responses
The paid version is highly effective and gives you your money's worth
Pricing Plan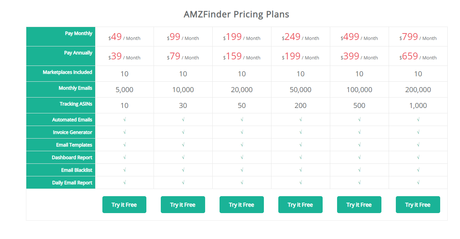 2) Xsellco
The Xsellco is a convenient multi-channel software that allows its users to simultaneously track and manage multiple platforms using a single account.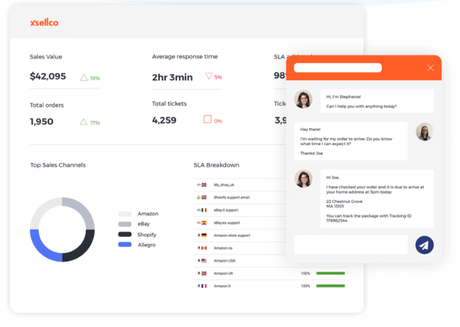 It sorts out and removes negative customer feedback so that their ratings do not affect the user. The filtering is time-based, so that only input from customers whose orders were timely delivered, are incorporated.
Key benefits and features of using Xsellco
Helps you track and manage multiple platforms with a single account
Helps in removing negative customer feedback
Pocket-friendly solutions
Pricing Plan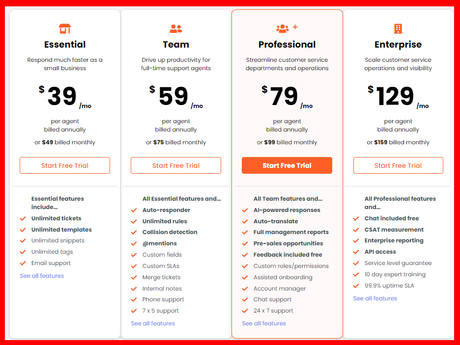 3) Kibly
The Kibly software uses advanced features such as A/B Testing and Super X URL to gain a competitive edge over its competitor. The tool has preloaded email templates. These email templates can be sent quickly once the program integration is complete.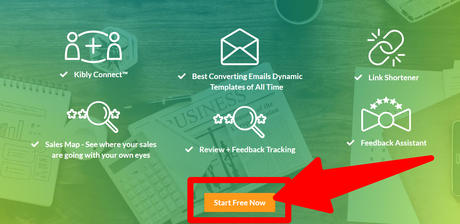 Kilby's USP is its seller-provided shortcode list. These codes are highly useful, as it allows control over the automated emailing facility. The codes help generate feedback requests for back-dated products.
Key features and benefits of using Kibly
Preloaded email templates for efficient marketing
Quick and easy registration
Complete control over the automated emailing facility.
Pricing Plan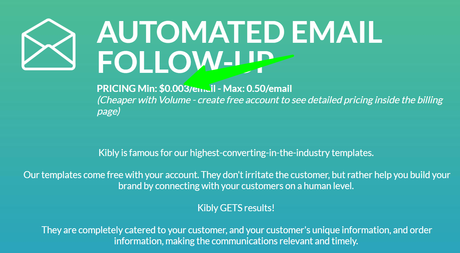 4) Seller Labs Feedback Genius
Seller Labs is an innovative IT and eCommerce solutions provider. They have a set of four highly useful and unique tools that provide a complete solution to a seller's needs. This set of four tools sets them apart from the rest of the companies offering similar services. From the feedback manager to inventory management, they have all the tools that are needed. This makes sure that you do not have to go looking for anything else.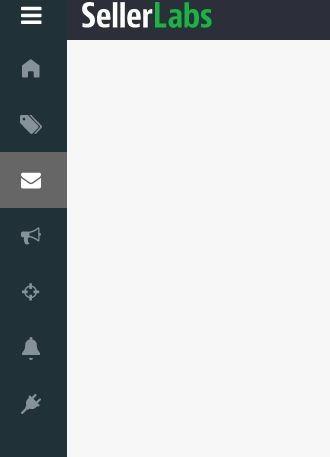 Before we move ahead, let's have a look at all the tools which Feedback Genius has.
Ignite is an indigenous software that helps in automating the ads using advanced and highly effective algorithms.
A simple yet advanced tool, Quantify helps you keep track of your inventory and helps in financial reporting.
The Scope is a search engine optimization tool that enables you to keep close track of popular keywords allowing you to make well-informed marketing decisions.
Feedback Genius works towards improving product feedback and reviews with the help of automated and targeted emails. Feedback genius provides you with every needed tool and technique which you need to increase your Amazon product reviews and feedback on the sellers.
Feedback Genius is a highly beneficial tool that helps you increase the Amazon product reviews. These automated emails help to improve the probability of your emails getting opened. The automated emails also help in soliciting product reviews for your products listed on Amazon.
Key features and benefits of using Feedback Genius
Automated emails help you in reaching your customer via email messages. These email messages detail the products that you offer in response, soliciting positive reviews as a result.
Pricing Plan
Feedback genius helps you gain productive feedback. You can use this feedback as the basis of further development. Detailed email analytics and a/b testing help you understand how effective your email messages are.
Feedback Genius drives open email rates by delivering emails to your customer base. Feedback Genius delivers emails when they are most relevant to customers. Feedback genius also allows you to send emails with a maximum of 8 different order events.
With the help of well-tested email templates, Feedback Genius helps you get your message across. Feedback Genius develops your brand image in front of the right buyer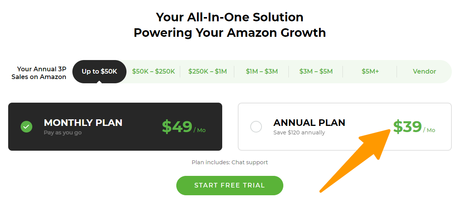 5) Feedback Express
Feedback Express is one of the most advanced and seller-friendly software. Feedback Express helps you improve your seller rating on Amazon with the help of automated feedback requests. Not only this, Feedback Express also helps prevent an impact on your seller rating by preventing negative feedback. It also supports a feature called product review tracking. Feedback Express has solutions to all the issues that a seller may face, saving him precious time and business.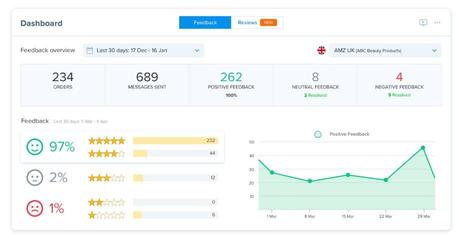 Automated feedback requests
Helps in preventing negative and neutral comments which impact your seller rating on Amazon
Track your product reviews - Feedback Express enables you to track your product reviews as and when they come. This realtime tracking of reviews helps you deal with any customer-related issues immediately. This effectiveness is handling product reviews that enable you to develop further strategies.
Offering a free trial of 30 days, Feedback Express is an Amazon feedback and automation software that lets you try before you buy. This free trial provides you with the appropriate time to get acquainted with the software and understand its nuances.
Pricing Plan
Feedback Express is known as one of the most effective Amazon feedback and automation software. Feedback Express offers a 30-day free trial without any credit card requirement. This free trial enables you to try this software without any commitment.
Key benefits and features of using Feedback Express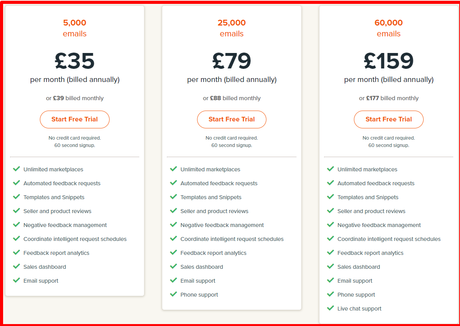 6) Bqool
Bqool is a slightly different app from others. It is primarily not focussed only on the feedback and response processes. Instead, it focuses on improving the revenues for the user. The app helps in efficiently repricing the sellers' products based on the profits generated.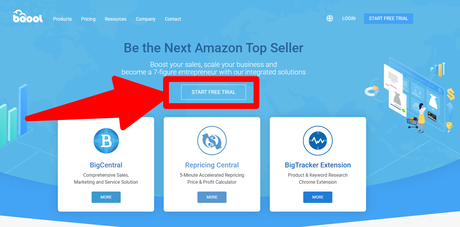 The key focus of Bqool is revenue generation, which makes sure that your business gets constant growth.
Bqool helps in repricing the seller's product, depending on the profits earned.
The hassle-free feedback process makes sure that you don't spend extra time.
Pricing Plan
Since the app has automated integration systems, feedback processes are hassle-free. VAT inclusive invoice generation and delivery to buyers is automatic.
Key benefits and features of using Bqool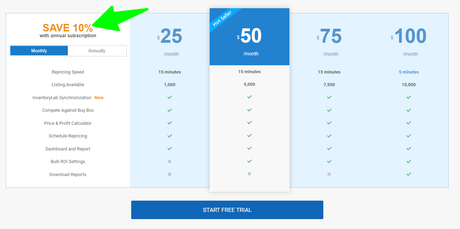 7) Trendle Analytics
Supporting multiple languages, Trendle Analytics has a holistic solution through all the essential tools. Trendle Analytics also combines all your Seller Central accounts in one place.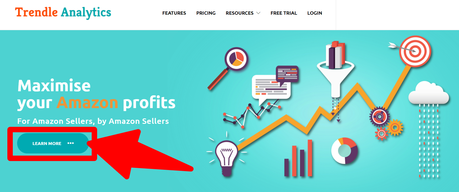 Supports multiple languages including French, German, Spanish and Italian
It helps you manage all your Seller Central accounts in one place.
The automation of email marketing campaigns helps you in building your brand.
Realtime reviews and product scores to keep you up to date about your product's performance.
The keyword monitoring feature helps you plan better marketing strategies.
Split testing capabilities help analyze the results of the marketing strategies.
Profitability analysis to understand what went wrong, which can help improve crucial strategy.
Drives results by efficient marketing campaigns
Pricing Plan
Trendle Analytics helps you to automate your email marketing campaigns. The list of all the features and benefits that Trendle Analytics provides is enormous. Let's have a quick look at all the benefits to understand why Trendle Analytics is one of the best Amazon feedback and automation software.
Key features and benefits of using Trendle Analytics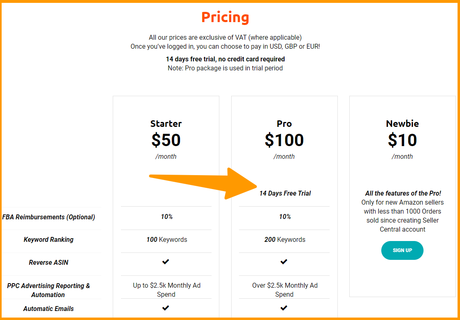 8) Feedbackz
Amazon feedback and automation software with state-of-the-art design, Feedbackz is an investment that you will never regret. This software flaunts a high conversion ratio by targeting mobile marketplaces as well.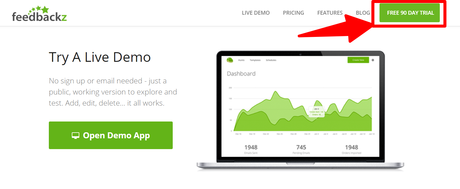 Organic lead generation and high conversion ratio.
This software helps you explore the targeted marketplace.
Feedbackz helps in Generating highly responsive emails.
Easy to edit and send Feedbackz provides customized templates for automated emails.
The automated emails come in multiple, specially designed templates that are easy to edit and send. Providing cost-effective solutions, Feedbackz is one of the most preferred feedback and automation software.
Key features and benefits of using Feedbackz
9) Feedback Whiz
Providing a combination of email automation, feedback tracking, and order management all in one software, Feedback Whiz helps you develop your brand into something more. Feedback Whiz drives the customers to leave more and better comments lifting your seller rating.
Feedback Whiz covers all the necessary features like notification management and comments tracking. They also provide some out of the box solutions for repairing negative feedback, automating the email follow-ups, etc.
Feedback Whiz helps in managing the orders and keeping full track of your Amazon inventory.
Feedback Whiz also enables you to track and manage your reviews on a realtime basis. They also send you instant notifications whenever someone posts a negative review.
Feedback Whiz provides specially tailored, powerful email templates and a high level of supported customization.
With the help of A/B test campaigns, access to downloadable customer data, and open rates, Feedback Whiz helps you retarget your customers.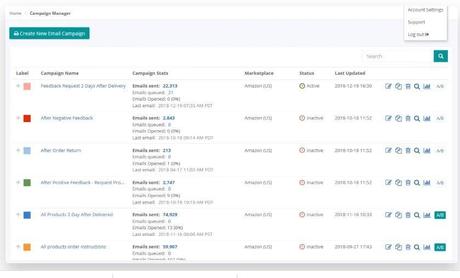 Key features and benefits of using Feedback Whiz
Pricing Plan
Amazon feedback and automation software is the key to efficient utilization of business scope. With global access, the scale at which the Amazon operates is enormous. Amazon offers all its partners an opportunity to realize business goals and dreams. But this opportunity always remains under a constant threat of negative comments. Even a slight delay in responding to customer feedback can prove to be catastrophic.
A seller on Amazon must remain on top of the game. This need for specialized service calls for association with one of the leading Amazon feedback and automation software. Amazon feedback and automation is a necessary tool essential for all businesses. These tools are important if you plan to utilize the vast opportunities the internet has provided. In this competition to capture the larger market share, even the smallest details matter.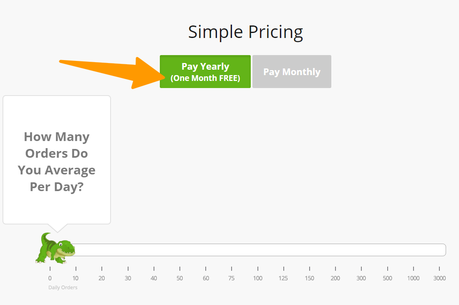 Number of items available
Excellent customer service and support
Quick delivery
Huge discounts
Easy access
Easily understandable and simple user interface
What makes Amazon the best eCommerce website?
The number of products available is undoubtedly a huge factor in why Amazon is the best eCommerce website. But it is essential to understand that it is not the only factor. Let's have a look at some of the reasons for this.
Amazon serves the needs of millions of customers every year. Thanks to their exceptional customer service and high product quality, Amazon has left its competition behind and come out on top. But you don't have to take our word for any of it. There are millions of customer reviews and feedback which help authenticate this fact.
What do you need to check before purchasing a product on Amazon?
Everybody wants to know the quality of the product in which they are investing their hard-earned money. And what else can be better than reviews given by other like-minded buyers who have already used the product? We need to say nothing. Any product can score high on industry standards based on various technicalities, but what matters is its utility. How the commodity performs in real-life scenarios. When somebody has used a product personally, they know how the product feels. This genuineness is what makes product reviews and feedback so important.
Firstly, you must have bought the product from sight. Amazon doesn't allow you to leave a comment if you haven't purchased the product from the same account.
After the product is delivered, you receive a feedback form in your email account. While Amazon is swift in rolling out these feedback forms, the delivery of the form gets delayed. Since these forms are automated, sometimes your email service provider marks them as spam.
Once you have successfully received the email, you can open the form and then write the product review.
The problem of getting product reviews and feedbacks
Quick Links
It is essential to understand that given a convenient method, most buyers will prefer leaving reviews. The problem is that posting a review is a long and time-consuming process, making most buyers reluctant to take the trouble. If you are wondering what it is about this process that makes it so troublesome, go through the procedure below.
In this world, where everything is available on the go, the feedback process takes longer than the time it takes to deliver the product. This lengthy process is the reason why most buyers do not leave their feedback after the purchase. According to some estimates, the percentage of reviews received on the number of purchases is below 5%.
Importance of feedback and product reviews
You put a lot of hard work and planning into developing your products. If you don't get proper feedback for your efforts, then it becomes disappointing. Your product design may be perfect, and more efficient than others. But lack of feedback might make your products lag behind.
The silver lining is, you don't have to worry anymore. Many IT developers have dedicated their time, efforts, and resources in designing various Amazon feedback & automation software. These softwares will come to your aid and make sure that your product gets the coverage and reviews that it deserves.
What is an Amazon feedback and Automation Tool?
Amazon's feedback and automation software help sellers in many ways. This specially designed software take care of everything from sending you to review notifications. This software also help in reducing the neutral and negative feedback quickly and efficiently. These softwares help you to maintain your aggregate review score remains decent.
Need for Amazon feedback and Automation Tool
It is easy to understand that a seller has many different things to handle. Several supply chain functions need your attention so that your business operation doesn't get affected. These high priority tasks seldom leave room for anything else.
Keeping track of your feedback and reviews on Amazon can be a very time consuming and tiring task. There are many aspects of review maintenance on Amazon which get ignored quite often. But those are still things that come at later stages of review management. It is tough to keep track of old and new comments right off the bat, which results in delayed responses to comments. While it is not only inconvenient, it might even irritate the customers. They might think the company or the brand is indifferent to their feedback. This feeling of neglect will end up costing positive word-of-mouth publicity and loyal customers.
All these reasons like review notifications, review tracking, automated responses, review optimization, etc. are why every Amazon FBA seller needs Amazon feedback and automation software.
Uses of Amazon feedback and Automation Tool
These Amazon tools are highly customizable according to user needs. One can tweak the services available, or mix and match the benefits of different tools, to help solve their purpose. Some of the uses of Amazon feedback and automation tools are:
An Amazon feedback and automation tool can be customized to send notifications right to your inbox as soon as somebody posts a review. There are instances when a customer posts a critical comment. It is essential to review these comments on an urgent basis. Or else, it might lead to negative brand image as all these reviews and comments have a way of getting featured on social media.
Amazon feedback and Automation tools can help you send automatic responses to the recent reviews on your product. These automation tools send the replies in no time. These quick replies make customers feel cared for. These small measures help in building the right brand image, causing a long-lasting impact.
Moreover, there are times when you may not be available to check your product reviews personally. This lack of availability often happens when you are away on business or personal trips. Amazon feedback and automation software will come to your rescue and help you save face with your customer base when you are away.
There are times when some customers get offended on a personal level and post profane and negative comments. These comments are often uncalled for and can result in negative ratings on this platform.
Also, some customers are hard to deal with. They just seem to have a neutral stance about everything. It is tough to impress these types of customers.
While these types of reviews are rare, when posted can cause damage to the brand image. This impact of reviews on customers makes it essential that one handle these reviews the instant your buyer posts it online.
The Amazon feedback and automation software saves you time and minimizes the impact of these reviews by subduing them instantly. This filtering out of negative and neutral comments helps prevent any negative image development.
Feedback and automation software helps you generate regular reports providing you with a detailed analysis. The software tells you how your product is doing in the market. It helps you understand what are the changes in visibility or revenue over time. With the support of artificial intelligence and expert programming, the automation software saves you from a lot of time-consuming data collection and analysis.
The software usually provides a broad scope for customizations. No matter which demographic region you belong to or what language you use, the software can be customized according to your needs.
Some Amazon feedback and automation softwares can provide classified information. Information like who has posted the review and their email address. This information helps you contact them on a personal front and offer a solution to their problem. These small gestures prove to your buyers that you care.
Many sellers make use of negative techniques to provide a boost to their products. Some notorious profiles post negative reviews, no matter how good the product quality is. The Amazon feedback and automation software help in filtering out these profiles and restricting their comments.
While there are many benefits of getting Amazon feedback and automation software, it is about your choice. You need to analyze and make informed decisions. You need to figure out whether your organization needs Amazon feedback and automation software or not.