Wix is a cloud-based website builder and serves millions around the world today. It gives users the ability to create a highly customizable online store. Here in this comparison guide of Wix alternatives, we will be comparing several alternatives of website builders. Wix is also suitable for companies that want fast access to eCommerce. This website builder help people in website building and highly usable for people who need to design an online store with the least effort.
Wix's user interface does not deprive the simplicity and intuition of the customization it offers. There are templates available, but you can make changes to taste and functionality. Wix also offers a free plan for companies and individuals to make it beginner friendly and help them get started.
Some of the Advantages of using Wix:
Wix's main advantages are its easy to use features, reliable hosting, and small businesses' friendly price. SEO applications are also available to support search users.
Friendly to Small and Medium Businesses
The drag and drop interface of Wix is intuitive and straightforward to use. Anyone with the ability to process words can create professional websites within hours. No coding or other technological expertise is necessary, like other website builders.
Website Hosting
Wix is also supporting free domain names. You will get SEO-optimized and secure domain names.
Flexible Design Options
Wix features an open API architecture allowing developers to create and install custom website features. Coding is more comfortable to tweak, and SEO-compatible with Wix is now available to help you build a website without much experience. You can even disable or enable your visitors to leave a comment.
SEO-optimization
You can put content on Wix to boost your SEO results. You can quickly detect the content of the search engines. You can buy Wix's SEO feature on the company's marketplace.
eCommerce
Wix is an eCommerce module for small business owners and service providers for online trading. You will get a shopping cart feature on the product catalogs to display and articulate conveniently.
Mobile Friendly
Wix websites do not only work for personal computers but also on mobile devices. You can easily make the website mobile responsive with minimum effort using its premium plan.
Integration
You don't need to quit the Wix system if you use other third-party software. You can integrate Wix with other third party software like financing software, commercial software, and sales apps.
Get Support & Knowledge
Wix offers customer support to assist customers. For users who can do without live instructions, there is a knowledge base available.
Integrations:
4-5 famous websites who are using Wix
1. Seven Grams Caffe
Seven Grams Caffé uses a stylish and straightforward web interface for marketing its coffee and its baked products. The SiteSite contains one page, prompts for social media, contacts, and galleries of photos.
2. Cruz
Cruz, based in Kuala Lumpur, has a clean and straightforward design of the website. Visitors can conveniently access the gallery, contact details, pastry list, and more with an updated menu at the end.
3. MAAPILIM
MAAPILIM provides minimalist and luxurious, handmade men's toiletries. Their online store echoes the same concept with a clear picture and a single "Shop Now" button.
4. Linda Franzosi
Linda Franzosi demonstrates how a resume-like webpage can be produced with templates and resources from Wix. Visitors may test their abilities and skills with a parallax interface. The website also reveals its talent for content and graphic design.
5. French Knot Studios
French Knot Studios has put the social buttons at the top of the SiteSite strategically to encourage visitors to check out their Instagram and Pinterest page with one click. Their portfolio page is there to include descriptions of the images under their thumbnails.
Why should you not use Wix?
1. The starter plan does not delete advertising.
Only advertisements that support you directly may appear on your website. You would need to buy a premium package to remove the advertisements.
2. There are no unlimited plans.
You cannot use the infinite bandwidth or storage options of Wix. For the commercial plans sold at higher prices, that is also valid.
3. Designs that drag and drop can reduce your imagination.
It takes more time than many people fully realize to design and create a website on Wix properly. Now you can drag and drop things anywhere you want, but it can still be a challenging operation.
4. The Wix App Store does not have apps.
I-frames from the Wix App Store add to your website features. These are easy to install and to work with, but not as simple as many people need.
5. With Wix, SEO is neck pain.
The SEO Wizard Wix offers access, and this works well to optimize content. But the quantity it can achieve is reduced because it lies a little behind the times.
What is similar to Wix?
Following are similar apps, as Wix:
Is Wix or GoDaddy better?
Overall, Wix is the best website builder; there's no debating it. Their platform provides you greater flexibility: for design and functionality. It feels better because of the full potential of the drag and down editor. The simple editor of GoDaddy, however, is a little easier to manage. GoDaddy is a useful Wix alternative if you need something other than Wix.
It depends, of course, on the type of webpage you like.
When to choose GoDaddy over Wix:
GoDaddy is the best Wix alternative. You can choose GoDaddy if you:
You like the cheapest plan to build your website without any commercials.
It is essential to build an entire website.
You are a GoDaddy client already, particularly one that uses its marketing tools.
When to choose Wix over GoDaddy:
Is Squarespace easier than Wix?
Wix is typically a more beginner-friendly website builder than Squarespace because both sites offer a common approach to creating eCommerce sites. The drag & drop editor of Wix performs exceptionally and help you make changes in no time. All are straightforward to make you intuitively feel at home from the beginning of your platform. Moreover, the Site History framework makes it more comfortable in the event of disasters to recuperate information.
Wix gives even a super quick starting-point: Wix ADI. It uses a virtual agent who asks you and provides you with a website. The great thing is that when you find ADI too limited, you can always turn to the standard editor.
Squarespace is not a technological nightmare, far from it, and might be the best Wix alternative. Still, usually, you have to press more times to produce the same performance as Wix. For instance: Squarespace allows you to deal with Spacer elements and build columns in their grid structure, rather than just moving the images precisely where you want them.
You can use Squarespace's knowledge base to look at even the primary task of handling your navigation your navigation's hierarchy and function because it is relatively vague, to be fair. You still don't have a featured backup and restore. You can copy/paste in Google Docs your content, which is not perfect or very useful.
The learning curve in Squarespace is steeper. It's all right because you know your way around the eCommerce platform. But with its excellent user experience and robust backup system, Wix still wins.
Popular Wix alternatives:
Weebly is known as best Wix alternative you can use to efficiently create and publish websites. The forum, website, or online store of a customer can comfortably contain over 20 third parties applications. Weebly users also can buy their custom domain or launch a business website using a Weebly sub-domain. Weebly also offers a great deal of control of your website and lets you create a theme from scratch.

Features:
App integration
Drag and drop builder
Full-width page editor
Easy publishing
24×7 customer Support
Free Sub-domain
Domain name registration
Responsive templates
eCommerce Online Store
Advantages:
Integrations:
Pricing:
Webflow is a Drag and Drop website builder and a better Wix alternative for people who want to design an online store without coding. This website builder is one of the best Wix alternatives that offers users a range of features like family typography, animation, and trigger-based animations, and much more.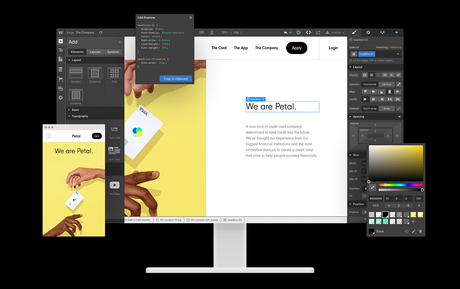 Features:
Advantages:
The key advantages of Webflow include several user-friendly tools, content management capability, live communication, Webflow editing, dynamic SEOs, and connectivity with third-party applications. Some of the features of Webflow:
Integrations:
Pricing:
Free trial: yes
Freelancers free staging: free
Freelancers basic hosting: $15/month
Freelancers cms hosting: $20/month
Freelancers business hosting: $45/month
Designers starter: free
Designers lite: $24/month
Designers pro: $42/month
Creative teams - team: $42/month
Creative teams large team: Contact vendor
Squarespace
Squarespace is a web builder with several integrated models and comprehensive personalization. Squarespace's user-friendly previewer and easy-to-use editing platform for people who want to build an eCommerce website. It is the best Wix alternative that offer a free plan to create an eCommerce site and help you get started. However, if you need access to its advanced features and want to build a fantastic site, you need to purchase the plan.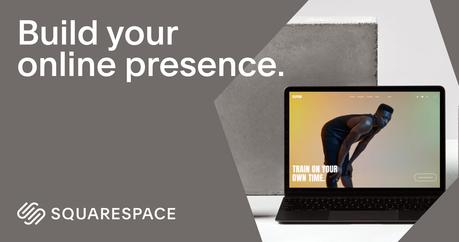 Features:
Advantages:
Integrations:
Pricing:
Shopify is the popular Wix alternative and one of the most famous website builders. It has many tools and features which enable e-commerce companies to set up, run, and sell your goods and services in person. More than 600,000 commercial online businesses are using Shopify website builder. Unlike BigCommerce, you need to pay transaction fees for every sale you make using Shopify. The transaction fees vary depending upon the plan you choose, unlike Wix.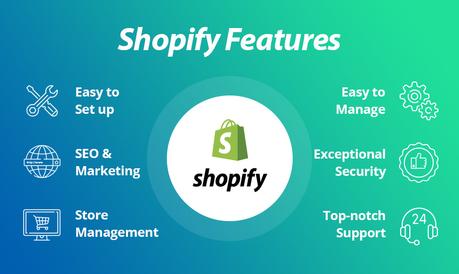 Features:
Advantages:
Shopify's key advantages are robust features, ease of use, and excellent customer assistance. More details are available here if you want to know more about the platform:
Integrations:
Pricing:
WordPress is a blog framework with thousands of different themes, plugins, and widgets and the best Wix alternative. Users can host their blogs free of charge or get a web host that meets minimum standards in WordPress. Users only need to supply their WordPress. Com address with an email address.
Self-hosted WordPress hosting relies on software from WordPress org that is setup using a streamlined one-click installation script. Self-hosted WordPress is a platform where you download WordPress and install the WordPress platform.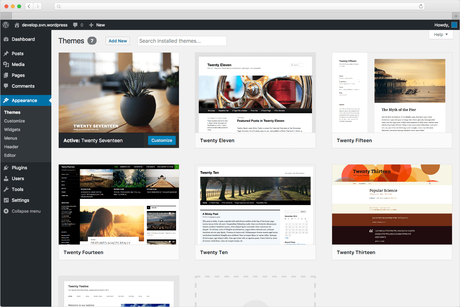 Features:
Advantages:
WordPress's key advantages are its content management functions, easy-to-use UI, drag and drop editor, automatic, autonomous mechanism, and accessibility.
WordPress has evolved into a well-known blogging site that also has content management functions
It's easy to use and has an interface that is easy to use for newbies and small business owners
Integrations:
Pricing:
Jimdo is the best cloud-hosted website builder used worldwide by freelancers and small businesses. It has helped to create more than 200,000 online stores since it was launched in 2010. This website builder has a dynamic kit that is simple to use. It provides a seamless way to use a smartphone, tablet, or device to build websites.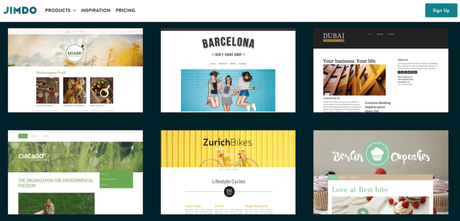 Features:
Social Media
Professional Templates
Storage and bandwidth
Mobile View
Contact forms
Basic & Advanced Online Store
Videos
Photo Galleries
HTML5
Mobile Express Page
Search Engine Optimization (SEO)
Optimized for Mobile
Google Maps
Blog
File Downloads
Advantages:
Jimdo's key advantages are its openness to foreign users, its smart websites, and its cost-effective website design solution. The specifications are as follows:
Integrations:
Pricing:
ButterCMS is a CMS and blog engine focused on APIs. You can incorporate this website builder into an existing framework with any technical stack as a headless content management system. The WYSIWYG editor helps you to create website content without HTML codes. ButterCMS also includes integrated SEO and other features like content preview, revision history, placement, and post scheduling. It has a segment on workflows where team members can collaborate and keep up with their content marketing planning. This website builder also provides APIs suite to easily integrate content and make it easy for the advertisers to work on their front pages, unlike Wix.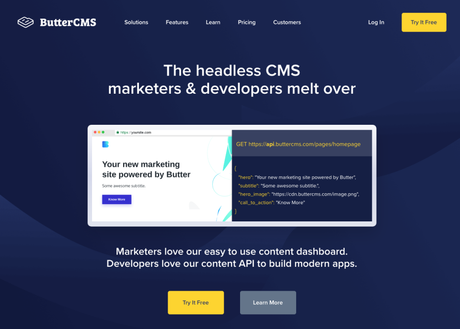 Features:
Content API
Content modeling
Media library support
Roles and permissions
User dashboard
Website Content update
Multi-sites and environment
SDK
Advantages:
ButterCMS has the critical advantages of producing and displaying content anywhere, reducing expenses, reducing market time, and efficiently redesigning and implementing the website.
ButterCMS is of interest to advertisers, developers, and end-users. It is one of the best-in-class website builders with features like:
You can also use this CMS program to create pure content and create any kind of app you want or make it on smartphones, the web, smartwatches, or SmartTV.
You can spend less on investing in a complete setup, such as a broad database and background software processing and search engine.
ButterCMS helps to minimize the website's launch time because your content designers and developers can do their jobs concurrently without having to share or block resources.
As a CMS headless alternative, you're able to easily manage your needs at the back of the device using the same versatile GUI.
Integrations:
Pricing:
Ghost is an open-source application stack publishing site. This Wix alternative is suitable for writers, content marketers, podcasters, reporters, entrepreneurs, and video makers. With more than 5,000 applications and services, Ghost integrates easily via Zapier. You can use this best website builder from your laptop, Mac, PC, and Linux.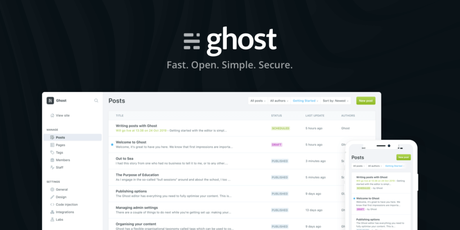 Features:
Community
Site Management
Team Management
Content Ownership
Publishing Workflow
Open Source
Managed Infrastructure
Desktop App
Developer API
Import and Export
Advantages:
Ghost has the main advantages: blog content writing through a clean GUI, publication, and delivery, generating membership revenue, and reacting faster than regular blogs.
It is one of the best blogging site and website builders with a ton of features like:
Here are the advantages of using Ghost:
Integrations:
Pricing:
Free trial: Yes
Basic: $29/month
Standard: $79/month
Business: $199/month
HubSpot CMS Hub
HubSpot Service Hub has tools and features which allow users to engage, guide and build customers. This Wix alternative provides a robust front-office solution for consumers in marketing, sales, and services with a clear view of their clients. One of the best website builders lets you use the raw conversion process to make consumers happy and your brand members.
Features:
Advantages:
Customer loyalty, customer guidance, and customer development are the key advantages of the Service Centre. It is a better alternative to Wix with features like:
The critical component of the Service Hub is the conversion function.
Captures what customers have searched in the networks like Social Media, email, and talk to fit how customers respond to conversions, enabling you to understand your customers better.
The system also helps monitor and handle multi-channel communication, otherwise tricky, mainly when messages arrive simultaneously.
The service hub has a customer engagement tool that allows you to produce surveys and gain insights for the public to understand your customers better.
Integrations:
Pricing:
Free trial: Yes
The service hub professional: Starts at $400/month for five users
Conclusion
Although several Wix alternatives are available to help you build an online store, the above are most common. Wix offers several features to build a website for small and large business owners. However, there are several alternatives to Wix that you can use to build online stores of your choice. It is advisable to compare several factors like a free plan, premium plans, free trial, pricing, integrations, advantages, and more to choose your business's best Wix alternative. If you are also looking for a useful and suitable alternative to Wix, this comparison guide will surely help you decide the right one for your business.
Questions asked while looking for Wix alternative: