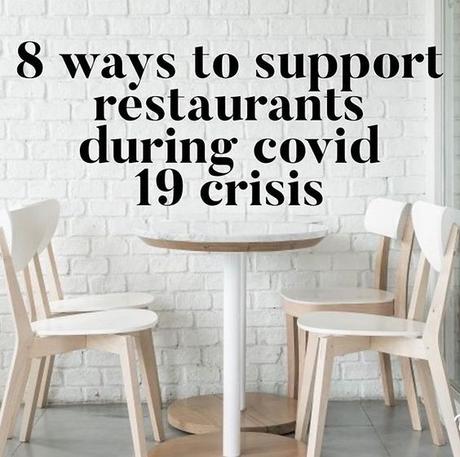 From fine dining to the kitschy and cool, whether it's sushi, pub grub or barbecue, we all have our favorites, and they need us in their time of crisis. Here are 8 ways the restaurant-going public can help our favorite hangouts and eateries.
1. Continue patronizing restaurants. Practically every restaurant in Atlanta now offers takeout, curbside pickup and/or delivery. Some even offer pre-packaged meals and family-style portions.
2. Tip your servers generously. At a minimum, consider doubling or tripling the amount you tip on your carry-out or delivery orders to help offset the money they're losing by the dine-in patronage.
3. Purchase gift cards and certificates to help restaurant staff now, and you can use your card when restaurants re-open.
4. Buy merch! Merchandise can be big profits for restaurants. They're walking advertisements, too, and they show that you're supporting your favorite place during this time of crisis.
5. Support farmers! Because Farmers' Markets are a critical healthy food access point during the COVID -19 crisis, many of them will remain open. They are hurting now, too, and many are offering delivery options to consumers who wish to purchase farm-fresh produce, meat, and more.
6. Contact your Legislators. Reach out to elected officials on both the state and federal levels. Write emails, letters, and social media posts urging them to provide financial assistance and relief for the restaurant industry.
7. Donate to relief funds. With the mission is to serve each applicant, Southern Smoke is granting crisis relief for people in the food and beverage industry who have been negatively impacted by COVID-19.  Meanwhile, the Restaurant Employee Relief Fund (RERF) is helping more than 43,000 restaurant workers who suffered financially due to the COVID-19 health and economic crisis. 
8. Be ready to go out and eat! When restaurants re-open in the coming weeks, get out there, and enjoy all the deliciousness that restaurants have to offer.