Overcome Social Media Burnout Now!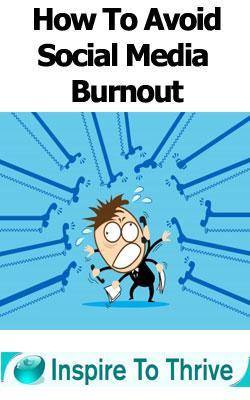 Have you ever had to overcome social media burnout? Not everyone has felt it but many users have over the past several years. There are just so many hours in the day. It is so easy to get caught up in social media for many of these hours. I've asked other bloggers if they ever suffered from it and how they overcame it. You may find their answers quite interesting and helpful.
What is Burnout?
Burnout Definition: "The physical or mental collapse caused by overwork or stress." You may remember my other post on blog burnout. A very similar burnout. Too much of anything can cause us to burn out.
Some Just Plan Quit!
Did you read the article about the 18 year old blogger girl who just quit social media? She had over 500,000 followers on Instagram, You Tube and Tumblr. She realized she started to feel miserable watching the numbers on her screen daily. She was checking her numbers obsessively and felt much better after she quit. You can watch her inspiring video below of how being obsessive on social media made her feel worse about herself. You may be able to relate to her if you are on social media much of the time.
She was able to overcome social media burnout but NOT everyone in business can quit their social media accounts. But BALANCE is key here!
Tips to Overcome Social Media Burnout
So I asked several people how they overcome social media burnout. Some bloggers actually have not experienced it. One common thing to note:
That tip seemed to resonate with most users. Even those that did not suffer from social media burnout would take weekends off. It seems to be the most common tip among social media users.
Do you go on social media 7 days a week or do you also take the weekends off? Check out these great tips below from other bloggers. Learn how they overcame social media burnout or have avoided it all together.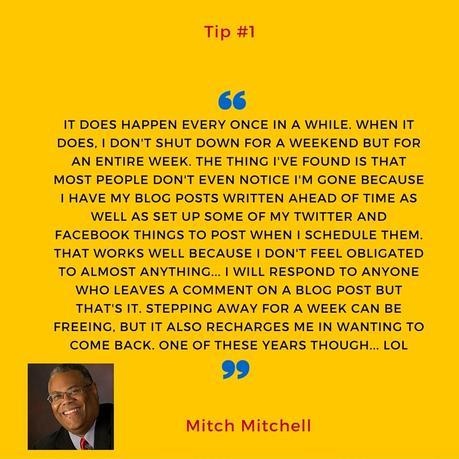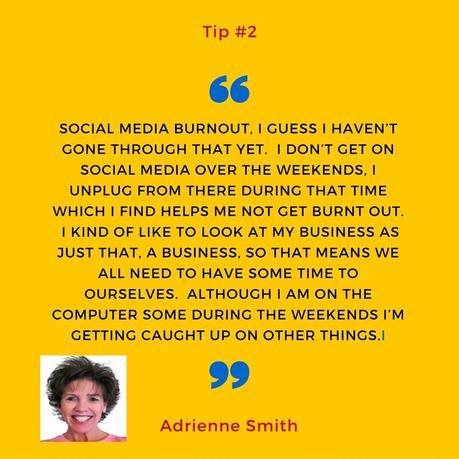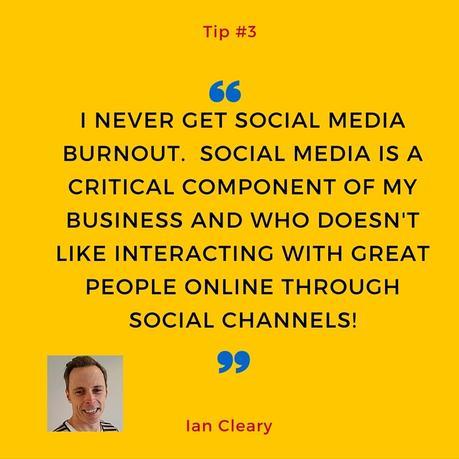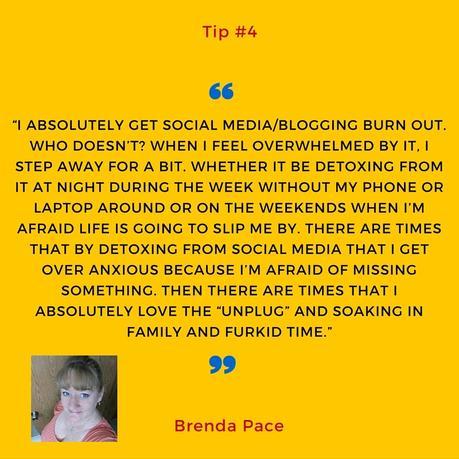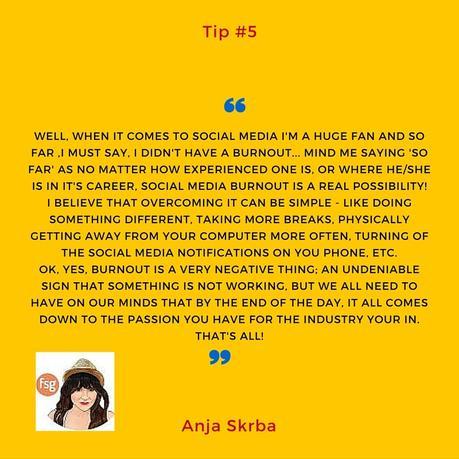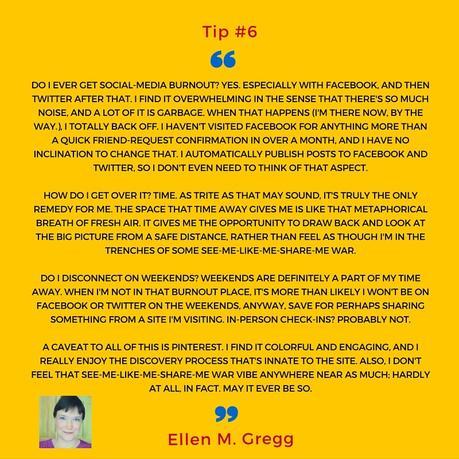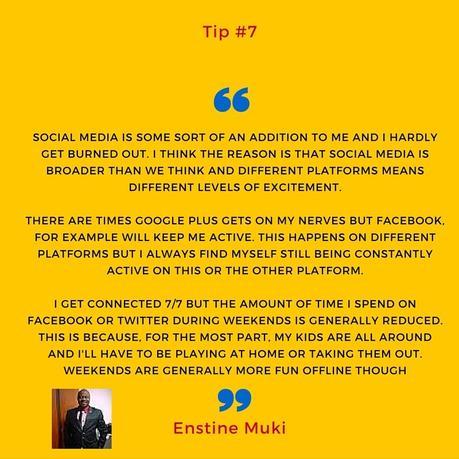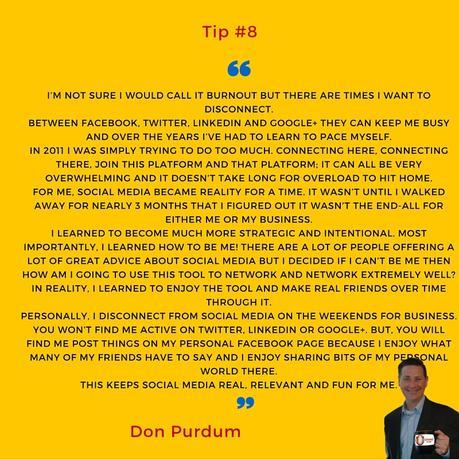 Additional Tips to Overcome Social Media
Shut OFF your mobile notifications. These can literally increase your heart beat and get your fired up. Turn them off and stay relaxed on the weekend and other times you need it.
Leave your phone home. I did a few weeks ago and it felt like such a freedom. I enjoyed the time away and no one could reach me, life went on. Nothing happened.
Shut the computer OFF. Yep, just turn it off. You may enjoy the time not being online or on the computer.
Take a VACATION - A novel idea, right? IF you work a day job you take a vacation, so why not a vacation away from social media?
Keep a TIMER handy - Yes, an old fashion timer or one on your computer. Give yourself 20-30 minutes on social media and end it when the timer goes off.
Have you suffered from this type of burnout?
Were you able to overcome social media burnout or do YOU still suffer from it at times?
I'd love to know more in the comments below.
Top Image courtesy of Prakairoj at FreeDigitalPhotos.net
Quote Images via Canva thanks to Sue Ann's post on Canva. Check it out and learn how to create your own quote images.