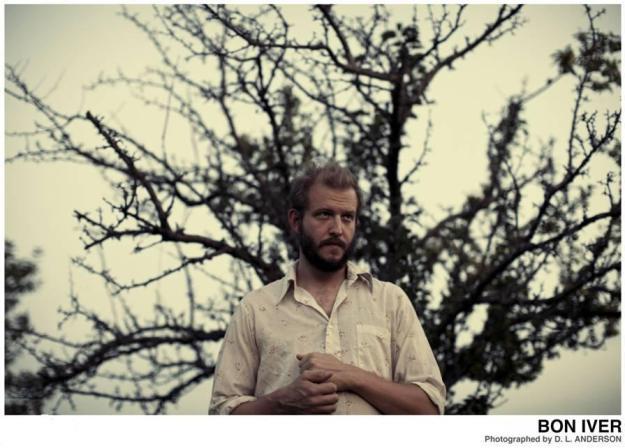 Bon Iver's frontman, Justin Vernon
1.  Sometimes not knowing what someone is saying can sound beautiful/make you sleepy/overwhelmed with emotion
Have you ever listened to Skinny Love on a train? Even if you have NOTHING happening in your love life, this song will make you reconsider every single choice you have made romantically and you will try to fall in love with people on public transport. Proceed with caution. Holocene will whisk you off into a peaceful slumber, up until Justin Vernon belts out the line: "And at once I knew, I was not magnificent" – to which you will enter a deep, self-reflecting pity party. And then there's Woods. I am not sure what is happening here, but it is some beautiful shit.
2.  When you choose a band name, don't make it two words and don't make the first word the same as Bon Jovi because everyone will assume you are a solo artist… named Bon.
A lot of people neglect to realize that Justin Vernon is part of a beautiful 10-piece band, and when you see Bon Iver live in concert, you really appreciate each and every instrument.
3.  Balding white guys with a beard can werk dat autotune. Move over T-Pain.
Woods, anyone? I got chills.
4.  Young, blonde, Taylor Swift-types shouldn't cover Skinny Love because they don't know WHAT THE FUCK THEY'RE TALKING ABOUT
I understand that 14 year old Birdie – or Jasmine van den Bogaerde – is a good singer. She is a beautiful singer. However, Skinny Love is a special song because it is such a unique and personal approach to such a common romantic trope. To have a young teenager sing it and to have people praise her, saying it's "better, more deep" than Justin Vernon's original is ridiculous. How is a cover artist's song more deep when they didn't experience the specific emotions Vernon is singing about?
5.  BECAUSE NO ONE KNOWS WHAT JUSTIN VERNON IS TALKING ABOUT
Listen to the music – pretty self explanatory. Sometimes it's like I'm listening to Grimes' Genesis or Crystal Castles' Crimewave. I may have no idea what they're saying, but I get it. I totally get it.
6.  Kanye West likes Bon Iver. I love Kanye West. Therefore, black and white music just made sweet, sweet love to one another and I'm sitting on the train listening to it happen. How deliciously creepy.
Kanye West sampled Woods in his wonderful track Lost in the World, and featured Justin Vernon's sublimely auto-tuned vocals in Monster. Vernon wonderfully ends the chillingly awesome track, singing: "I crossed the line/And I'll let God decide/I wouldn't last these shows/So I am heading home".
7.  Bon Iver restored my love & pride for Australia in the song "Perth". It is now my gazing-out-the-train-window song.
Some songs just get me, you know? Perth is one of them. I have only been to Perth once, and I didn't find it all that exciting, but this song makes me think of Alice Springs or Broome. Of all the songs that could be described as majestic, Perth is one of them. Calgary also makes me want to go to Canada.
8.  Bon Iver (or bon hiver) means "Good Winter" in French 
It doesn't mean "my first name is Bon and my second name is Iver, it rhymes with MacGyver"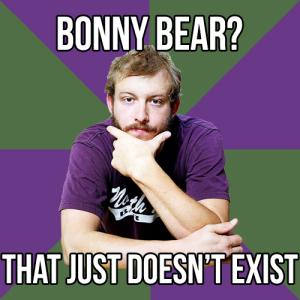 It's pronounced "bone-ee-verre"