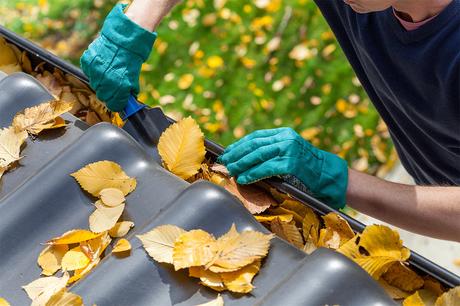 Leading up to summer you are wanting your home to be looking at its best ready for entertaining family and friends. The better weather makes it easier and safer to get out there and carry out vital preventative home maintenance tasks. But where do you start? It may seem daunting looking at all the work that needs to be done to get your home back into shape. But luckily enough you do not have to do it all yourself, there are a range of professionals like the team at NZ Facilities who offer property maintenance in Auckland. But it can be daunting knowing where to start, below we cover the most important property maintenance tasks to get done around your home.
1. Patio & Deck
In the summer season your outdoor spaces like decks and patios will see heavy use, so leading up to summer it is important to maintain them correctly. Check your deck for areas needing repair such as loose boards. Also, it is important to give your deck a thorough clean, as there will be a build-up of dirt, organic matter and debris from the winter weather. By using a pressure washer and an outdoor brush scrub the deck using a caustic cleaning product, then leave to sit for 30 minutes and pressure wash the solution off. Then you can oil or stain your deck to revitalise it and protect it from summers harsh UV rays.
2. Gutters
After winter and spring, you gutter may be blocked up with leaves and organic matter. It is important to get your gutters cleaned thoroughly and check for any damage. Firstly, remove leaves, twigs, and anything else that might be causing the gutters to be blocked. Also remember to check downpipes are flowing freely, this can easily be done using a garden hose to test the gutters to make sure that water is flowing freely through each gutter, down the spouting way from your home.
3. Driveway and Paths
One property maintenance task that is often forgotten is cleaning your driveway and paths. This is an important part of your homes street frontage, through proper maintenance your home retains good street appeal. This job can be easily done using a power washer or water blaster. Through using these tools, you can easily remove mould, mildew and discoloration and make your driveways and paths look as good as new. This is an important part of annual maintenance as a driveway with mould or mildew built up can be slippery and a hazard to your family.
4. Pest Prevention
Coming into the summer months you will opening your house up more which could invite in pests. There are some easy tips to prevent pests becoming a problem this summer. Firstly, it is important to survey your home for any entry points for rodents and insects to enter your home, then seal thee holes. This will help keep your home safe from pests, also it is important to make sure you don't have any stagnant water hanging around your home or backyard as this can be a breeding ground for pests like mosquitos. These small steps will help your family be less likely to experience a pest infestation this summer.
5. Roof
Your roof will have taken a beating through the winter months and may have a build-up of algae and mildew. This mildew is not only unsightly to look at it also can be damaging to your roof itself eating away at the surface of your shingles. This is why it is important to get your roof treated and cleaned to prolong its life and save money on repairs in the long run. Although this is not a task which is recommended to do yourself, as it can be dangerous due to the height and slippery nature of mildew. Its best to call in a professional team who can clean your roof efficiently in a safe way.
6. Window Cleaning
Your windows are an important aspect of your home letting light into your home and allowing you to see the outside world. It is important to keep the windows on your home clean not only for aesthetic purposes but to protect the glass in the windows itself. Windows are subject to a build-up of mildew, dust, dirt, pollen, sea spray, traffic fumes and more. It is important to keep your windows clean not only so you can enjoy your view, built up dirt on your windows can also cause damage to the glass itself, which could call for costly repairs.
7. House washing
It is important to keep your homes exterior clean, over time there will be a build-up of dirt, traffic fumes and mould on your homes exterior surfaces. In order to protect it from damaging your paint job or the cladding itself its vital to get your home washed at least annually. There are many professionals who offer house washing, they use a combination of soft washing, pressure washing and chemical washing to get your homes exterior looking at its best again. Although you can do this job yourself, it can be a large job deepening on the size of your home. Also, it can be hard to know the correct methods for your homes cladding, and using the wrong methods may cause damage to your homes paint and cladding.
8. Painting
Lastly with the weather improving it can be a great time to get out there and touch up or repaint your home. Your homes paint job plays a large part in the overall look of your home. You may just want a new look from selecting a new colour, or you may need a repaint to freshen up your homes appearance. Luckily enough summer is the best time of year to get the job done. Through painting your home, you can greatly enhance the street appeal of your home and have a home that you can be truly proud of.