The guests are coming, the guests are coming! We love our family and friends and look forward to the time of year when everyone gets together. Here, we take a look at eight great examples of guest bedrooms and bathrooms that get it right.
Slideshow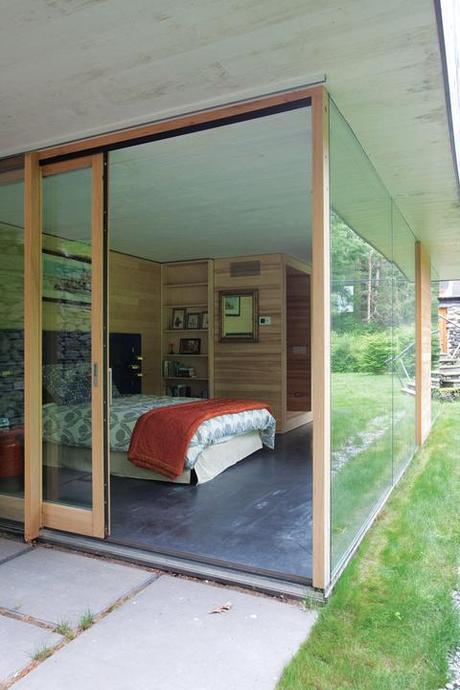 GABLE-ROOFED RURAL WEEKEND HOME IN CONNECTICUT
To create their rural Connecticut getaway, Lisa Gray and Alan Organschi layered their modern design sensibility atop an early 20th-century stone foundation. Maybe the most enviable bunk in the house, the downstairs guest room has an unadulterated view out into the trees.
Photo by Andrea Chu.