Hi Huneybees,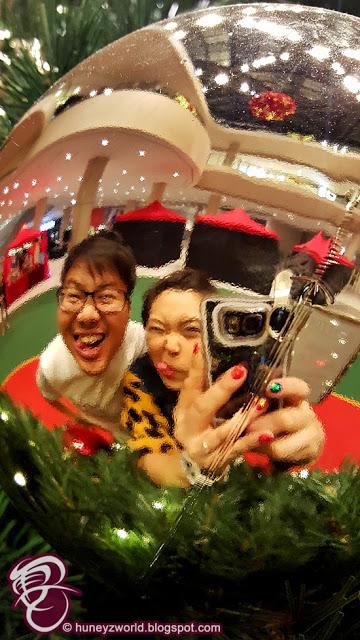 This Queen Bee has been sleeping whole day for Christmas parties are tiring to prepare. Soooo tiring that I've gone off the grid and haven't been able to update for days. This post was suppose to be up to usher in Christmas but hey! I hope this can still make it when everyone's out for Boxing Day shopping! :)
Singapore is always dressed up for occasions and for Christmas, we are definitely lighted up in the most amazing way to celebrate with every mall is always upping their game to be the most beautiful in town. We know there's the Swarovski crystal Christmas tree at ION Orchard and the yearly "snowing" at Tanglin Mall, but there are places that not everyone knows...
So, here's a few of my hidden gems recommendation, so you can grab gorgeous Christmas photos before they change for Chinese New Year! :)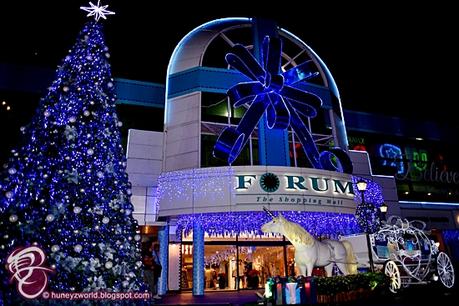 1) FORUM The Shopping Mall
Known as the kids' Wonderland, the mall has definitely made every little girl gleamed with joy as they ride in their very own lighted carriage pulled by a beautiful unicorn. All donned in blue, this makes a great background to have you standing out in that red outfit.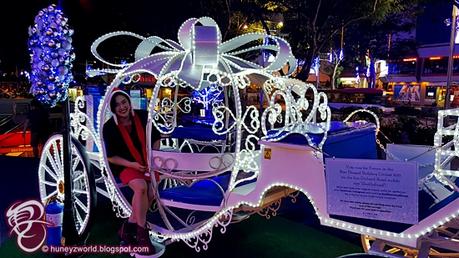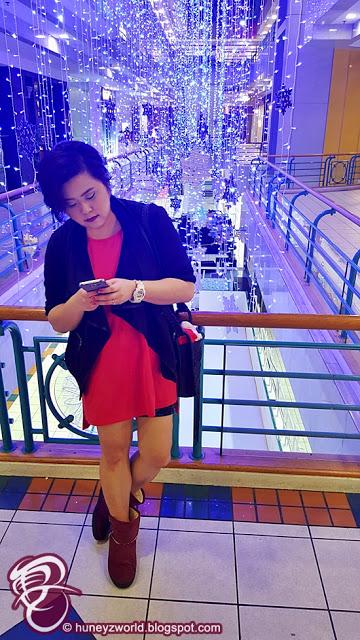 Even inside the mall, makes a good OOTD spot. :D
2) Hilton Singapore Hotel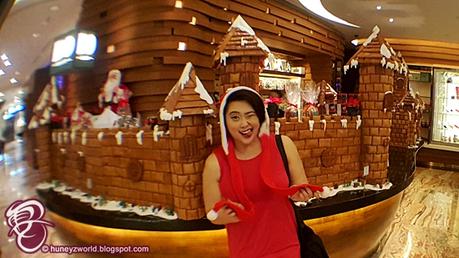 It's more of the D9 Cakery within the hotel premise. Not only do they have these delectable cakes and pastries in snow globes as well as Christmas ready, there's also this Gingerbread castle that's not only a scene that must be captured, but also smells super fragrant that I wana bite into!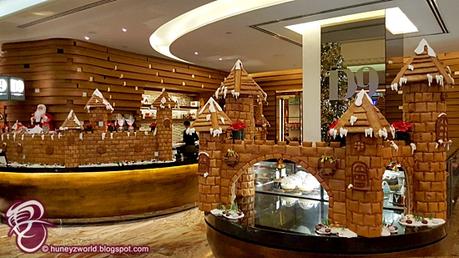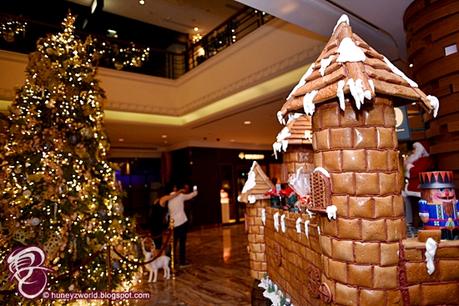 3) Wheelock Place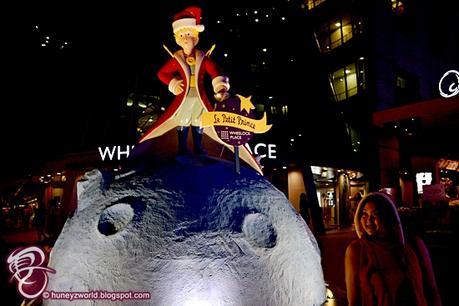 A place definitely for the Le Petit Prince fans, fly on the red plane within Wheelock Place and you can travel to Planet B-612 to meet The Little Prince himself! :)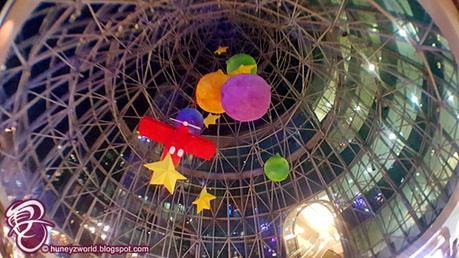 4)  Shaw House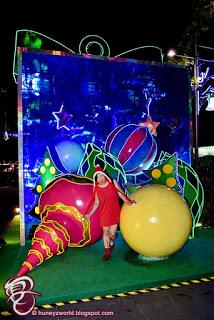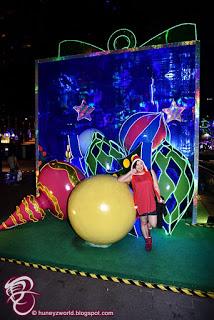 After seeing Katy Perry's MV for the H&M Christmas campaign, don't you just want to be part of the Christmas decorations?! Well, be a life size Christmas ornament in a present and send this pic to the significant other?
5) Orchard Gateway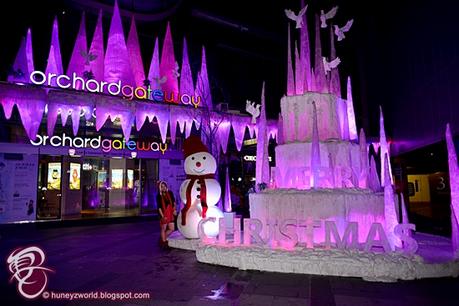 ♫

♫

♫ 

Do you wanna build a snowman? 

Come on lets go and play 

♫

♫

♫
Need I say more about this Christmas decoration right outside Orchard Gateway's entrance? Better come in your best Frozen frock for this scene!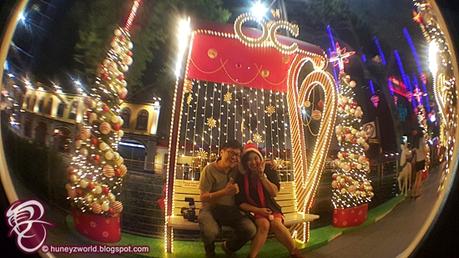 6) Orchard Central
Right next door at Orchard Central, is what I would imagine Christmas Wonderland in North Pole to be like. The outdoor candy cane swing makes and amazing place for couple shots and don't forget to pop inside for the reindeer carousel too! :)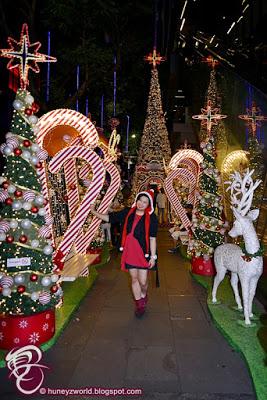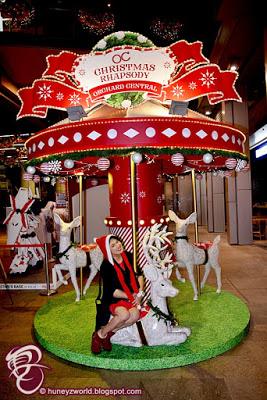 And now, for some away from hustle and bustle Orchard Road recommendations too!
7) Suntec City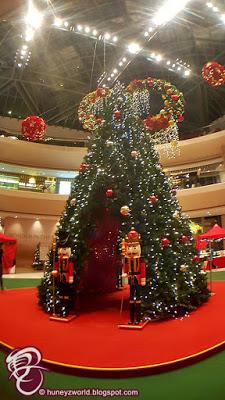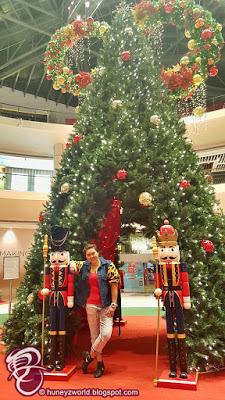 Well, you can also go under and look into a Christmas Tree, here at Suntec City North Wing! Make friends with a couple of nut cracking soldiers whilst you shop in this new revamped mall! :)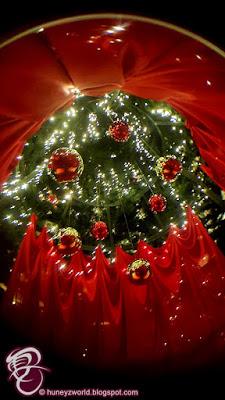 8) AMK Hub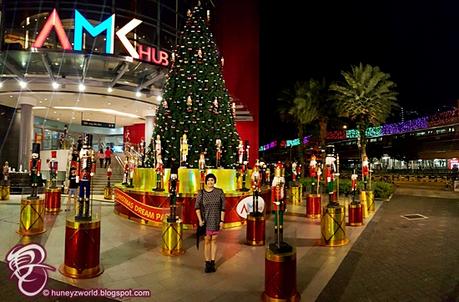 This is really in the heartlands at Ang Mo Kio. Right at the entrance, you are greeted by these amazing number of Nutcrackers, each uniquely crafted and it makes a good backdrop for you to pretend as one and ask your friends to do a "Where's Wally" style photo hunt!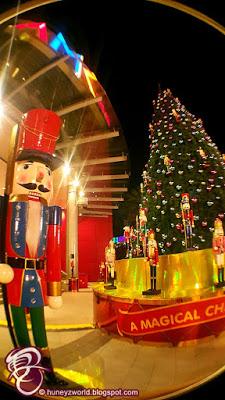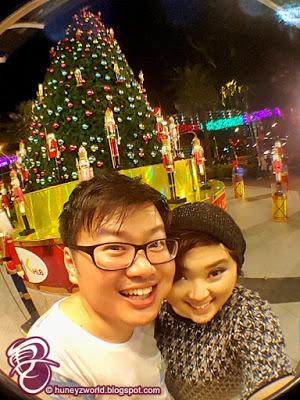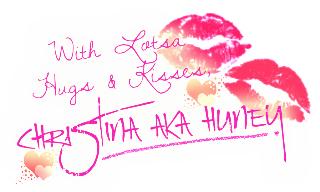 Don't forget to stay tuned to my blog / like my blog's Facebook page / follow me @huney_84 on Twitter & Instagram  for the latest updates!
http://www.huneyzworld.blogspot.com http://www.colourhuney.blogspot.com