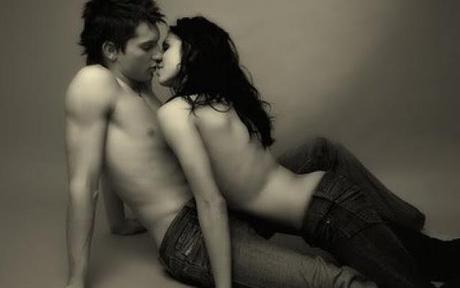 Whether your relationship is brand new and fiery hot or your long-time couple status could use a jump start, Now is the perfect time to inject new life into love. Implement these quick and easy bedroom feng shui tips for some intimate fun. 
Properly applied feng shui can have a positive influence on romance and love in a relationship. Here's how to focus on bedroom feng shui in particular .
De-clutter your surroundings
"A sea of pillows or stuffed animals on the bed says, 'I'm occupied and like it that way,'" explains Diana Garber, president of
Intuitive Concepts, Inc.
and author of
8 Simple Steps to a More Balanced You
. It's a signal that you're not open to a relationship, so make an effort to minimize the stuff in your space.
Be aware of scent
Candles, flowers, aromatherapy, perfume, cologne -- scents are powerful and invoke (or create) memories, so choose carefully when spritzing. Just avoid lavender if you're looking to spice up the evening. It's an excellent bedroom scent… for sleep.
Color carefully
A splash of red in the boudoir for
Valentine's Day
is okay, but avoid it long-term. It's known as a fight or flight shade in feng shui colors. "If you need a bit of fire in the bedroom, try pink," Garber says. Candles also offer that much-needed soft and peaceful lighting.
Serve tasty treats
You love finding chocolates on your pillow at a hotel. Indulge in bed with a sweet mini-dessert or try a luxurious cup of tea, but put the decaffeinated or bedtime teas on hold when you're looking to amp up the love quotient.
Communicate
Talking is sexy -- and it doesn't have to be naughty to rev up the bedroom mood. "Take time to discuss pleasant ideas or dreams or what you appreciate about each other," recommends Garber.
Always play in doubles
It's all about being "equal" and "even" in the bedroom, Garber explains -- two night stands, two reading lamps, two chairs. Singles or doubles -- which sends the most loving message? Avoid independence (which could also be read as signs of selfishness, in some cases) in the one location where you want to encourage love. Remember the rule of two.
Reach out and touch someone
Implement romantic little touches that don't literally require physical touching. Garber suggests leaving a love note under a pillow or in a sock drawer. Make the bedroom into a place that evokes intimacy beyond the bed itself.
Use the bedroom as a retreat
Laptops, flat-screens, handheld devices...electronics in the bedroom create "active" energy, explains Garber, and that's a no-no. Avoid anything that takes away from the single task of the bedroom -- when you're completely present in what you're doing and who's there with you. "We're so used to multi-tasking. Indulge in the present and turn off mind chatter. Manage your environment consciously, or it unconsciously manages you."