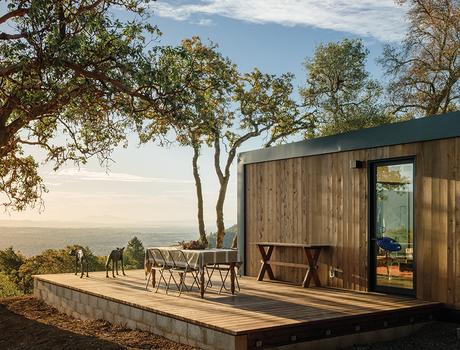 Thanks to a prefab in-law unit, 
an octogenarian modernist lives 
independently on a peaceful, 
verdant site in Northern California. The deck offers views and a quiet spot for outdoor dining. The Western red cedar vertical siding is naturally resistant to rot and decay, making it a hardy choice for the exterior. The bronze wolf sculpture is by Sharon Loper.
Photo by Joe Fletcher .