The list of tools available can be broken up in to eight areas: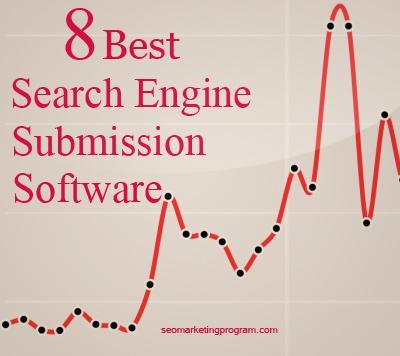 1. Deep submission tools. These tools are designed to submit many pages from your site to crawler based
search engines. They may also have other capabilities, such as page analysis features, but on the whole their main focus is on deep submission.
Position Pro – www.positionpro.com
eLuminator – www.inceptor.com
Web Position Gold – www.webpositiongold.com
Priority Submit – www.prioritysubmit.com
Search Mechanics – www.searchmechanics.com
2. Multisubmission tools. Multisubmission tools are designed to submit your website to hundreds of crawler-based search engines and human-powered directories at the same time. These tools should be reserved for targeting the many minor search engines that aren't worth the time required to do a manual submit. Free-for-all sites are likely to end up sending you a lot of spam, so use a temporary email address or one different from your main address for submission purposes. Most marketers prefer manual submission, and think that it is more effective.
Self Promotion – www.selfpromotion.com
Addweb – www.cyberspacehq.com
Dynamic Submission 2000 – www.submission2000.com
Jim Tools – www.jimtools.com
Submit Wolf Pro – www.trellian.com
VSE Befound – vse-online.com
3. Position checking/tracking tools. With these tools you can see how your pages are ranked on different search engines. A better way to measure search engine performance is through log analysis, which shows you the way in which people have come to your website. Position checking tools can place a burden on search engines, which is one reason why Northern Light blocks them. Google also may block some usage.
Rocket Rank – www.rocketrank.com
Search Engine Power Pack – www.netmechanic.com
Search Engine Commando – www.searchenginecommando.com
Web Ranking Reports – www.webrankingreports.com
Web Rank – www.webrank.com
4. Page analysers/'perfect page' tools. These are tools designed to help you produce the 'perfect page' for crawler-based services. Unfortunately, there is no guarantee that these perfect pages will actually rank well.
SEOToolset – www.bruceclay.com
5. Keyword density analysers. Many 'perfect page' tools provide keyword density analysis. These tools tell you how frequently a term is being used in relation to other words in your documents. Achieving the 'perfect' keyword density is no guarantee of ranking success.
Keyword Density Analyser – www.grsoftware.net
KeywordDensity.com – www.keyworddensity.com
Page Sneaker – www.sonicposition.com
Word Counter – www.wordcounter.com
6. META tag checkers. These tools are designed primarily to determine whether your META tag coding is correct. There are no official rules for META tags that the search engines follow; each search engine has its own set of unreleased filters to watch for excess repetition.
Idesignbusiness META Tag Generator – www.idesignbusiness.com/META_tag_generator.htm
Advanced META Tag Generator – miscellaneous.javascriptsource.com/advanced-META-taggenerator.
html
Metty – http://www.clickfire.com/freeware/metty/
Search Engine Power Pack – www.netmechanic.com/powerpack/
Trellian MetaEditor – www.trellian.com
Sprite MetaBuilder – www.sprite.net/MetaBuilder
7. Bidding managers. These tools are designed to help you research and optimize paid listings with services like Google AdWords.
Go Toast – www.gotoast.com
PPC Bid Tracker – www.ppcbidtacker.com
8. Link and support software. Useful if you want to create Yahoo!-like listings of websites, or categorize information within your own site.
Links – www.gossamer-threads.com/scripts/links/
Bookmark Us! Script – http://javascript.internet.com/page-details/bookmark-us.html
5

/

5

stars