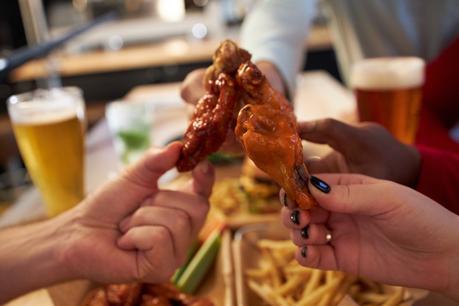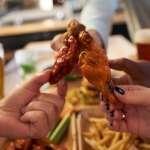 No matter how much you love chicken wings, you have to admit that it's really just about the sauce. And no one does sauces better than Buffalo Wild Wings. We'll settle some questions right at the start: Yes, they are chicken wings, buffalo don't have wings. Yes, the logo is misleading in that way. Buffalo references the style of the wings, not a location. Buffalo Wild Wings's first restaurant was in Ohio, not New York. What's so wild about them? The 26 sauces and rubs that flavor their beef-tallow deep-fried wings. We're culling the eight best sauces and ranking them. 
What does "best" even mean? We're going for broad appeal with a nod to the two divergent philosophies regarding wings and their perceived "wildness." On one side of the aisle, those who think spicier is better. If you're not sweating, then the wings aren't worth it. And then there are those who need a tall glass of milk to enjoy mild salsa. We also have picks that include flavors other than just lip-numbing heat.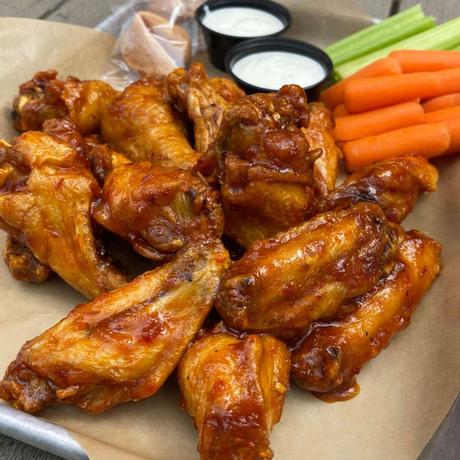 Photo Credit: Buffalo Wild Wings on Facebook
Asian Zing
When people rave about Asian fusion, it's usually not chicken wings. But Buffalo Wild Wings offers a handful of Americanized Asian-style sauces, including teriyaki and orange chicken. If you're craving something with a bit more inspiration, you can't go wrong with Asian Zing. It's exactly what you think of when you're craving spicy Chinese food and somehow suits the crispy deep fried wings perfectly.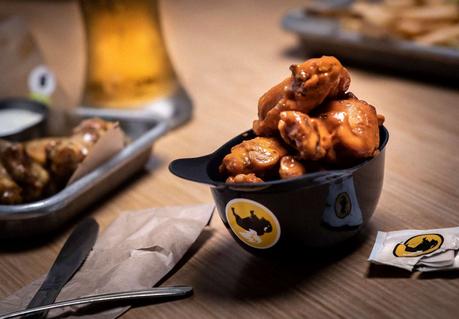 Photo Credit:  Buffalo Wild Wings on Facebook
Thai Curry
This is chicken wings 2.0, where your basic BBQ and Buffalo sauces have no place. We're looking for complex flavors, like chile, coconut milk, and curry. We wouldn't recommend doing a split order with this and BBQ, but try ordering a dry rub of Lemon Pepper or Salt & Vinegar and dipping it into this sauce. Don't be embarrassed if you think it's the best meal you've had since COVID shut down indoor dining.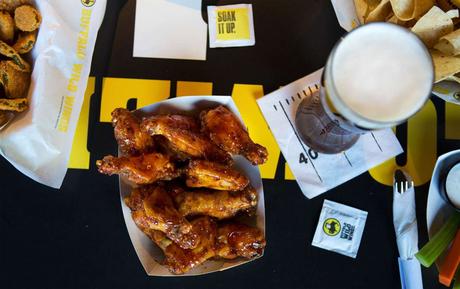 Photo Credit:  Buffalo Wild Wings on Facebook
Caribbean Jerk
If you're sick of BBQ but still want sweet and tangy, then Caribbean Jerk is your answer. It's bold with ginger, nutmeg, and cinnamon with just a touch of heat. It also doesn't get a lot of love on the menu because people don't know what's good for them. If you're looking to shake up your normal sauce-rotation, throw this one in for an easy thrill.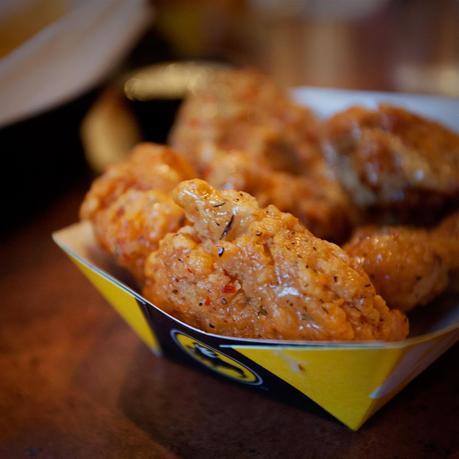 Photo Credit:  Buffalo Wild Wings on Facebook
Parmesan Garlic
Because they have "Buffalo" in the name, many people don't realize that this is a bourgeois wing joint offering flavors like Parmesan Garlic. The #5 spot was a tie between the regular Parmesan Garlic and the seasonal sauce flavor Truffalo. The Parmesan Garlic won out because it's always going to be around and has a perfect balance of flavor, but don't sleep on the truffle-buffalo sauce either.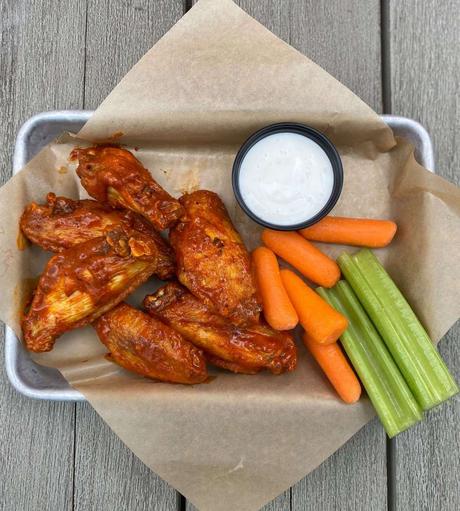 Photo Credit:  Buffalo Wild Wings on Facebook
Smoky Adobo
The reason you go to Buffalo Wild Wings, as opposed to any other place where they serve wings, is to get new, unexpected sauces. Smoky Adobo dropped in March 2020, so the fan excitement got lost in the media coverage of the worldwide pandemic. Unfairly so, in our opinion, because this sauce kicks. It's got "gentle heat," so even if you're steadfastly mild in your tastes, you can still appreciate the rich adobo chile flavor.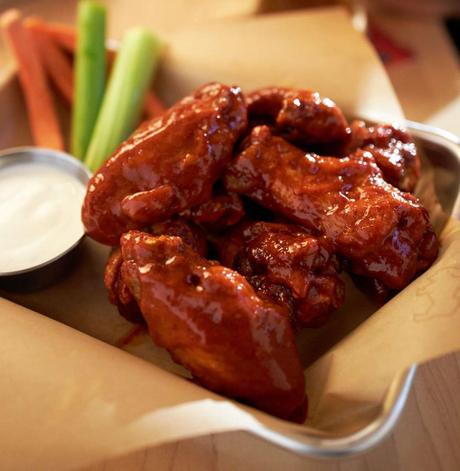 Photo Credit:  Buffalo Wild Wings on Facebook
Honey BBQ
It's sweet. Too sweet? That's up to you, but toss some boneless wings in this sauce and see if you don't let yourself get a little primal while you're eating. It brings just enough heat to keep it interesting.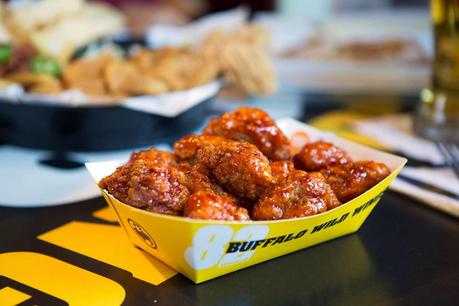 Photo Credit:  Buffalo Wild Wings on Facebook
Mango Habanero
If you're not a spicy-food person, this isn't going to ring true for your idea of "best" or "enjoyment." It's not the spiciest sauce BWW offers (that distinction goes to the Blazin'), but it's up there. Mango Habanero earns its No. 2 spot because it's not just sweet and spicy; it's a nuanced flavor that's dangerously addictive.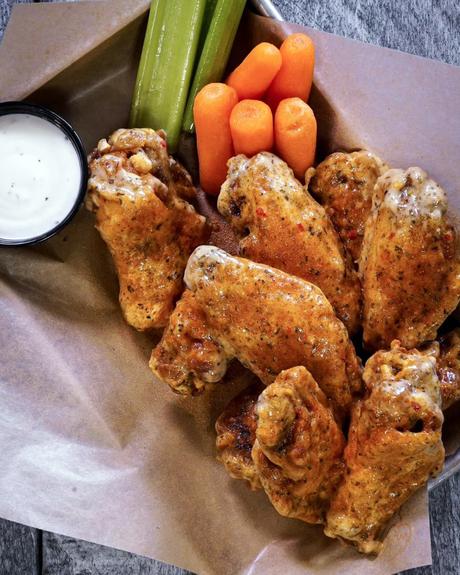 Photo Credit:  Buffalo Wild Wings on Facebook
Lemon Pepper
If you're ordering for the table and want a general crowd-pleaser, go for the Lemon Pepper. It comes as a dry rub and a sauce. The dry-rub is the perfect baseline for any sauce on the menu. If you're looking for a fresh experience from your favorite sauces, start ordering seasoned wings with sides. But for a bright, mild flavor, order your wings with the sauce version. 
Featured Photo Credit:  Buffalo Wild Wings on Facebook