Forty-eight Kgs in weight and a mother of two, I'm often asked about my diet and fitness secrets. While, I'm not an expert in nutrition or a weight-loss guru by any means, and I do keep falling off the wagon myself with my own efforts, I still thought of sharing my fitness tips and tricks with you. For who knows, who might find information here helpful and realize her own weight-loss goals.
So here are my 8 best fitness tips and tricks to help you stay motivated and be in 'fitting' shape anytime, all the time.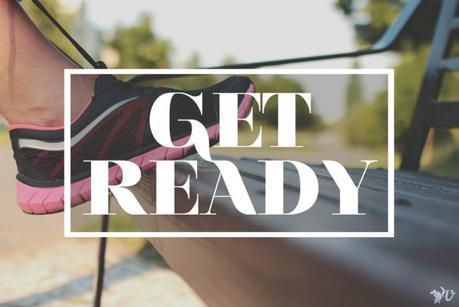 My butt has a sticky relationship with the bed. Give me my lap-top, a good cup of tea and some biscuits, and I'm stuck for hours on the couch!
In conditions like these, I strike a deal with myself. I put on my yoga pants, prep my water bottle and slip into my sneakers. Then I stand totally ready at the gate with my phone in hand. The deal is, if after all that preparation, I still don't feel like moving out and walking, then I'm allowed to get in and sit back on the bed with my computer.
And once I'm all dressed and standing in the door with my phone in hand, more often than not I think to myself, "What the hell, I'm already dressed and ready to go. I might as well." The trick never fails me and I almost always end up taking that much needed walk in the evening.
Lure yourself with something interesting
I joined a yoga class last year and trust me routines can be pretty boring. So I always resort to the good old fashioned mental trickery, when I'm not feeling the will to go. It's always easier to get through something you don't want to do when you have something interesting to look forward to after.
So on days, when I'm not feeling the spirit, I plan something fun post-workout - like stopping for a pedicure on the way back home from the class! This way the class just becomes a stop on the way to that oasis of relaxation, I'd been luring for with all my heart!
Putting on the same sweats and yoga pants day after day to the gym is a sure-fire way to failure. Imagine going out on Saturday night in the same t-shirt and jeans, would you have the will to go? Obviously, not!
Well, the same applies to work-out. So in my thinking the best and the quickest way to get in shape, is to treat yourself into a new piece of fitness fashion. And if you are looking to get a new work-out wardrobe all together, you must check out this brand, for the most comfortable, affordable, and fashionable athletic wear.
So, not in a mood to exercise? Take a look at these incredible pair of leggings and I'm sure you'd love to go the gym. (They are currently running offers across their range, so go get them before they are gone!)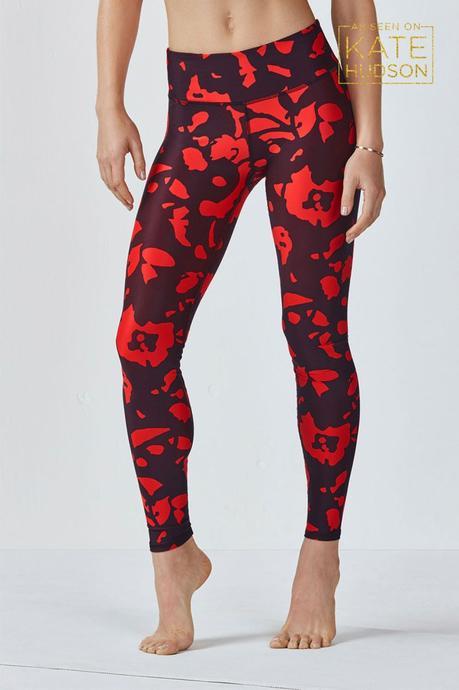 The secret here is, if you like your fitness wear as much as the rest of the clothes in your wardrobe obviously you will want to go out and show it off.
Treat fitness to be as important as work
Agreed, you are a busy person. You have no time for fitness, exercise or healthy diet but do you know that people who take the time to go out and exercise actually get more done than those that stayed in!
Moreover, giving a deeper thought, what could be more important than your health? Without health you have nothing and you may not be able to work! And then research has proven that people who work-out are far more productive at work than the ones who don't.
So you better put off that meeting and hit the gym instead.
On my first day of yoga class, I stretched my body a little too much. And then spent the rest of the week in total pain, thinking, "'I can't do this, yoga is not my cup of tea"!
But then my instructor explained it to me that you have to start really slowly. You know about baby-steps? Yes, fitness is all about taking baby-steps, starting slowly and starting small. So if you intend to take up running to lose those extra kilos, start by walking fast first.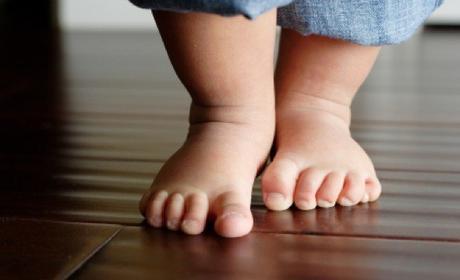 Shoot for 15 minutes of brisk walk and then when your walk gradually builds up momentum and breaks into a jog stay in that pace. Aim for the run only after you have build your pace and stamina for the exercise.
Do you know why so many people quit on their fitness goals? Because they push themselves too hard at the beginning and then decide that exercise is not for them! So please, don't be that person!
If you believe in 'dress for success', you should also know the power of accessorizing right to achieve your goal. So, for example, if you plan to try walking or running outside, shopping for some weather appropriate gear or a pair of good running shoes would ensure you realize your goal effectively and effortlessly.
If it's cold in your area, look for insulated running , if it's hot look for some airy skirts or shorts. Accessories like hats, scarves, bags, and bottles prove to be a great help too. Here are a few of my favorite picks: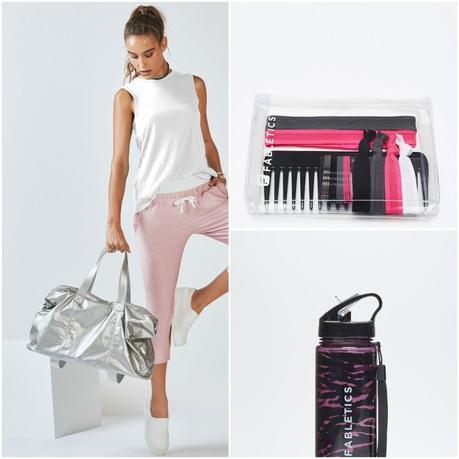 Exercise is hard. Exercise is boring. And quite frankly, this could be the reason is why most people opt out of fitness and exercise. But have you ever thought that sometimes all it takes to make work-out fun and interesting is good music?
Yes, music can sometimes give you that extra kick you need to maintain your exercise routine. Often times, when you are exercising you will want to stop and a great way to take your mind off stopping is a great uplifting song. So whenever I plan for a long evening walk session, I make sure to carry my ear-buds along.
Don't have the right ones? Fabletics is offering a gorgeous pair of white ear-plugs at just $7.48! Go grab.
Imagine yourself in your favorite dress on the beach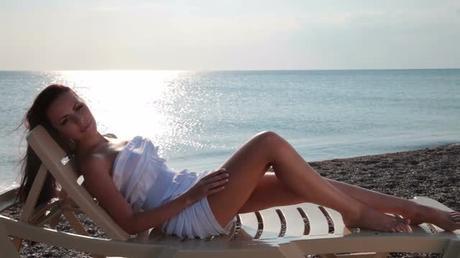 Finally, when all is said and done and your booty still refuses to move, do this simple visualizing exercise. Just imagine yourself laying on the beach in your favorite body-con dress. If you really want to rock that outfit, you have no choice but get up and move!
If you intend to stay fit in 2017, these fitness tips and tricks will surely help you remain motivated. I hope you are moving forward with your goals. What are your fitness secrets and tips for success? Please share your thoughts in comments in below.