Buying, selling, making payments, maintaining customer relationships, and every other business aspect has gone online. Conducting business online also means creating and maintaining relationships online. A customer support team can help fix things for a customer, like a sale gone wrong, a payment made twice, and a few others. However, just like an offline business, an online business also requires real-time data/feedback to improve their relationships and business. In an offline setup, relationships are built based on observations, customer feedback, and interactions. But it is not possible to manage with an online business set up.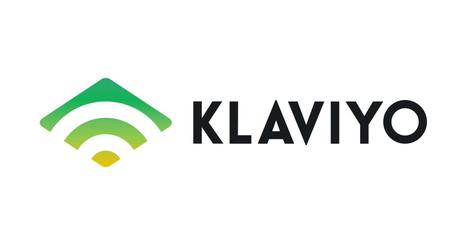 Instead, customer browsing data and other online behavior can be captured and analyzed to make strategic decisions. An online business like Shopify would have tons of customers zipping in and out, making purchases, or browsing products. There are tons of transactions taking place by millions of customers daily, which alone generates a humongous amount of data. Klaviyo helps to build relations across the globe. Email marketing, email campaigns, data-centric segmentation, email personalizations, integrations, and customer profiles are all a part of Klaviyo.
Klaviyo works like a single platform that can be used by a business without logging into multiple systems to get things done. Klaviyo is an email marketing solution that is best suitable for an ecommerce business and is also cloud-based. The data-driven decisions and marketing strategies help businesses of all sizes to grow. It also enables us to build excellent relationships with customers. Klaviyo enables e-commerce businesses to grow and manage without any hassles. But there is no perfect system to address all the challenges of a business. So it would be a good idea for users to check the features, pricing, benefits, and cons of using Klaviyo and Klaviyo alternatives.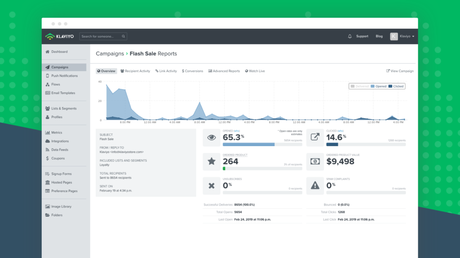 Features
Use cases
Integrations with Shopify
Klaviyo offers integration with Shopify, but both require users to have a separate account, and any changes made to a Shopify account does not reflect on the Klaviyo account.
Disadvantages of using Klaviyo
Like every other provider, Klaviyo also has a few of its drawbacks. It would be good if users can conduct a bit of research on Klaviyo alternatives with their features, integrations, pricing, benefits, and use cases to get a better idea of which of them are best suitable for a business's requirements.
Omni send is one of the best Klaviyo alternatives. Omni send offers various powerful features that enable businesses to manage emails, social media, SMS, and marketing strategies, all with a single automated and personalized platform. Built-in templates, personalized emails, and many other features help businesses stay in constant contact with their customers. While planning an email marketing campaign, the list of to-do things can get overwhelming. Omni send is an email marketing automation platform that saves your teams' time through its pre-designed templates and a content editor that helps your team resend emails, create engaging content for your email campaigns, and much more effortlessly.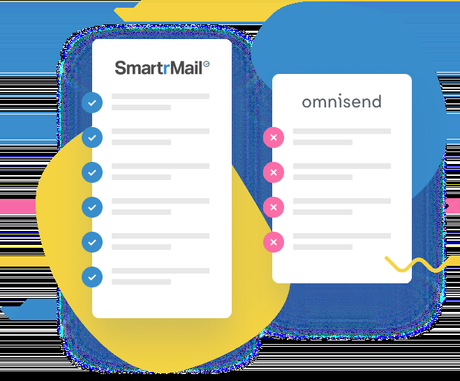 Features
Benefits
Automated personalized marketing
Excellent tools to help improve customer engagement
Contact segmentation is easier
Effective newsletters
Reporting tools help to conduct an in-depth analysis of campaigns
Use cases
Getting started
Import your subscribers, segment your contacts, follow the warm-up plan, and set up at least one Campaign per day.
Sender's email address, sender's domain, and IP address are a few things that may impact the placement of your email.
Integrations
Pricing
The free plan covers one user, live view & customer profiles of website tracking, website tracking data history for one month, up to fifteen thousand emails per month, email campaigns, up to five segments, three active sign up forms, sign up boxes, popups, and landing pages. The free plan also covers email templates, image editor, sales reports, Zapier integration, discount coupon code, product content block, and Tidio live chat.
The Standard plan costs $16 per month or $13 per month when paid annually and covers up to three users. All the free plan features are a part of this plan. Email & SMS campaigns, abandoned cart, welcome, Browse/Product abandonment, order & shipping confirmation, cross-sell, birthday, and order follow-up are part of the Standard plan.
The customized workflows, customer reactivation & feedback, automated SMS, optional branding, unlimited signup forms, campaign booster, product picker, and wheel of fortune are a part of this plan. The standard plan includes up to twenty segments, a data history of up to three months of website tracking, integrations, reporting, gift box, scratch card, and email &chat support 24/7.
The Pro plan costs $99 per month or $80 per month when paid annually and covers up to five users. All the standard features are a part of the pro plan. Integrations, six months of data of industry-leading analytics, push notifications, customer feedback, and up to two hundred custom events are covered under the pro plan. Free SMS credits, push notifications sends, up to fifty segments, priority support, domain signature, and Google customer match are also a part of this plan.
The enterprise plan is available at a customized price. It covers all the Pro plan features, Facebook messenger marketing, free SMS credits, unlimited seats & emails per month, advanced workflow customization, unlimited additional fields, and a dedicated account manager.
Privy is another klaviyo alternative that helps businesses grow their email list, reduce cart abandonment, improve repeated visits, send coupon reminders, and stay in constant contact with their customers without any hassle. Privy is also an excellent fit for an e-commerce business.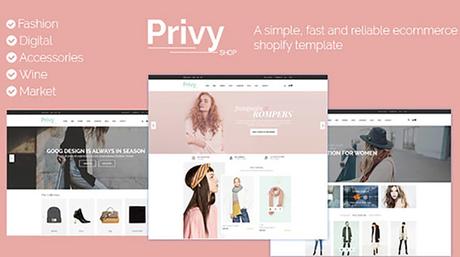 Features
Email Collection Tool
Spin wheels
Drag and drop designer
Coupon generator
Targeted campaigns
Autoresponders
Benefits
Helps to create a custom callout
Helps to build a mailing list
Easy to use interface
Predefined templates
Reporting
Use cases
Getting started
Integrations
Pricing
The free plan offers up to five thousand page views per month. Customizations, integrations, every display type, and email & live chat support are a few other features that are a part of the free plan.
The Privy email plan costs $13 per month. It covers unlimited emails, automated cart abandonment emails, promotions, one-off emails, automated email sequence, sending newsletters, and order follow-up, and email reminders, along with the free plan features.
The Privy text plan costs $10 per month and enables users to send up to six hundred texts per month to one user. Coupon integrations, Shopify cart, sign -up texts (automated), automated cart abandonment texts, and all the other Privy email plan features are a part of the Privy text plan.
The Starter plan costs $30 per month. Unlimited emails to unlimited contacts, unlimited flyouts, popups, display types, promotions, newsletters, one-off emails, and other Privy text plan features are a part of the starter plan.
Drip is a cloud-based email marketing software. Drip enables businesses to customize email campaigns, automated workflows, integrations, and much more.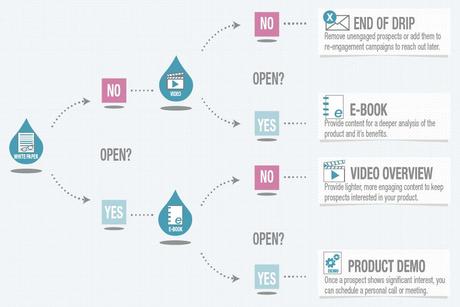 Features
Benefits
Use cases
Getting started
Integrations
Pricing
The Starter subscription is free and covers unlimited emails & users, up to a hundred subscribers, Opt-in widgets, API access, automated email marketing, integrations, lead scoring, and purchase notifications.
The Basic subscription costs $49.00 per month and $41.00 per month when billed annually. Five thousand subscribers and all the other Starter subscription features are a part of the Basic subscription.
The Pro subscription costs $99.00 per month and $83.00 per month when billed annually. API access and all the other features in the basic subscription are a part of the pro subscription.
The High Volume subscription is on a quote basis.
A three week free trials are available for the basic and pro subscriptions.
Active Campaign is an excellent marketing automation platform for small businesses looking to work with user-friendly marketing software. Engaging emails, social media marketing, and more than a hundred integrations are all a part of this klaviyo alternative.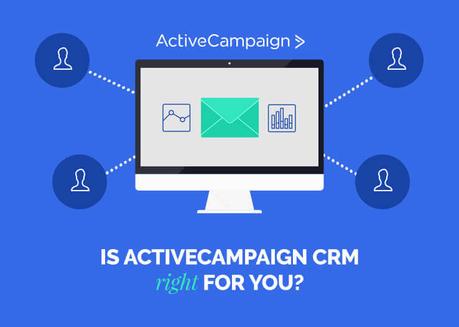 Features
Marketing automation
Smart autoresponders
Built-in integrations with over 200 external services
Drag and drop email designer
Track your contacts on-site and in your apps
Campaign, contact, as well as list reporting
Track where your contacts live or travel
Add live ecommerce data and even videos to your emails
Marketing through SMS
Phone, live chat, and email support
Newsletters
Sales automation
Demographics based contact finding
Advanced segmentation
Dynamic email content
Social media monitoring
Email templates
Custom forms for your landing pages
Free training
Benefits
Use cases
Getting started
Integrations
Pricing
If you are looking for software to cover all your email marketing and automation needs, get a response is the right choice. You can use it for marketing campaigns, track your efforts, analyze fluctuations in real-time, make data-driven decisions, and realign your marketing strategies as per the changes.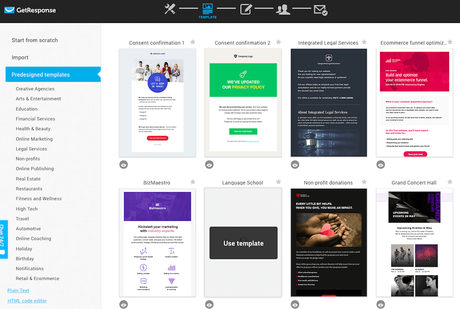 Sending emails to any subscribers without worrying about the email content/ template is a hassle-free experience if you are using the content editor. The email marketing and automation features enable sending unlimited emails to subscribers. Even the free trials allow email to a thousand subscribers. Integrations and marketing tools make it one of the best among the Klaviyo alternatives. The 24/7 support center helps to get started without any hassles.
Features
Responsive Email Design
Analytics
Forms
Landing Pages
Webinars
A/B Testing
Autoresponders 2.0
Email Creator
Email Intelligence
List Booster
Inbox Preview
Benefits
Build a subscriber list
Setup and track campaigns
Use cases
Getting started
Integrations
Pricing
The Pro plan costs $49 per month or $40.18 per month as an annual fee of $34.30 for twenty-four months. CRM, up to three users, up to a hundred attendees, web event tracking, scoring, up to five thousand contacts, and automated segmentation.
The Max plan costs $165 per month or $135.30 for a year, or $115.50 for twenty-four months. Salesforce integration, custom DKIM, up to five hundred attendees, five users, up to ten thousand contacts, and all the pro plan features.
The Enterprise plan costs $1,199 per month or $839 for twelve months, or $719 for twenty-four months.
Dedicated: IP address & infrastructure, ten users, and a hundred thousand contacts are a part of this plan. This plan also includes max plan features.
SendinBlue is another one of those klaviyo alternatives that enable businesses to launch email campaigns, marketing automation, create landing pages, generate leads, and do much more on a single platform. SendinBlue is easy to use and enables users to improve their communication with their contacts.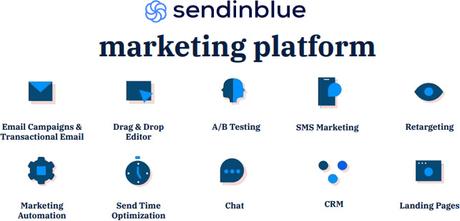 Organizing contact lists based on demographics and target groups helps engaging draft content and enables users to strategize marketing strategies. The chat functionality enables users to stay in constant contact with their customers for various reasons like product inquiries, complaints, and order/ payment follow-ups.
Features
Benefits
Promote collaboration between teams
Effective Facebook ads
Customer workflows
Email and SMS campaigns
Track customer behavior
Automated email campaigns
Personalized landing pages
Use cases
Getting started
Set up an account on Sendin Blue and get the API key.
This API key is essential, and works are an account credential for all your activities.
Integrations
Pricing
Convert Kit is an email marketing automation software that is cloud-based and is an excellent fit for small businesses, bloggers, YouTubers, podcasters, and course content creators. Convert kit helps in email marketing automations, workflow automations, email sequencing, landing page templates, and much more without any hassles of using multiple platforms.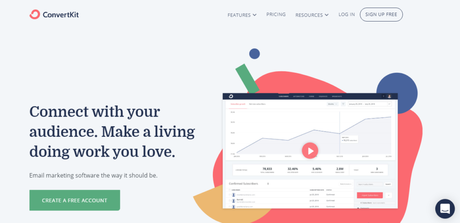 Features
Automation blueprints
Automation rules
Broadcasts
Custom opt-in forms
Custom patterns & textures
Custom segmenting
Customizable landing page design
Drag and drop
Drip email marketing
Email scheduling and sequences
Landing page templates
Multiple incentives
Open rate tracking
Personalized messages
Post-specific opt-in forms
Subscriber exclusion
Visual editor
Benefits
Use cases
Getting started
Sign up for a Convert Kit account
Set up your account info in Convert Kit
Set up a form
Add the form to your website
Add tags and segments
Import your contact list
Integrations
Pricing
A Free Trial is available
Zero to one thousand subscribers costs $29 per month.
One thousand to three thousand subscribers cost $49 per month.
Three thousand to five thousand subscribers cost $79 per month.
A customized quote is available for volume subscription.
All the plans include unlimited - Emails, Automation rules, Landing pages, Courses, and forms.
CleverTap is another best among the klaviyo alternatives, a comprehensive platform that enables uses to manage analytics, user engagement, and improve brand awareness. With the analytics feature (real-time), users can make well-informed decisions and realign marketing strategies based on consumer behavior. The marketing platform has pre-built campaigns that help improve ROI, user retention, and app engagement.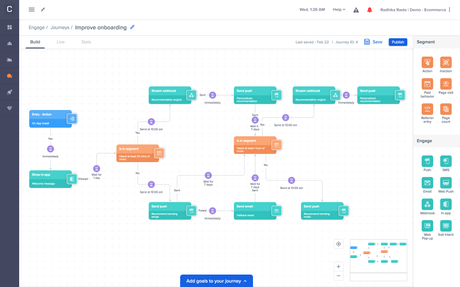 Features
Funnels
Retention Cohorts
Attribution
Rich User Profiles
Uninstall Tracking and Analysis
Device Crossovers
Clever Campaigns
Triggered and Scheduled Campaigns
Personalization
A/B Testing
User Segmentation
Server APIs
Benefits
Use cases
Getting started
Integrations
Pricing
Along with all the other aspects of business, marketing has also moved digital. Several email marketing software available in the market enables businesses to stay in constant contact with their customers. They are also easy to use, and well fit for an e-commerce business needs, understand the customers' behavior, and manage marketing campaigns quickly and effortlessly much more. Klaviyo offers some exciting features like Facebook advertising, reporting, website tracking, personalized emails, integrations, email templates, and many others that are both easy to use and saves a lot of time.
Klaviyo is a great email marketing software, and its integration with Shopify makes it an excellent choice for e-commerce businesses. But lack of email designs, difficulty in implementing workflow designs, and a few integrations that are not very easy to use lead users to look for the other Klaviyo alternatives. Several good email marketing and automation software in the market offers some of the best marketing tools. This email marketing tool Enables users to send emails to unlimited subscribers, email marketing services, launch marketing campaigns, and do much more effortlessly.
Every marketing automation platform available in the market offers some exciting marketing tools and other features. Most of them offer a free trial. Whether they are Klaviyo alternatives or not, they all offer pricing plans that are the best fit for different business sizes. A basic plan has limited features and works great for a small business with a limited customer list. Most of these Klaviyo alternatives like the drip, active Campaign, omni send, and a few others are easy to use and are an excellent choice for an email marketing platform.
While dozens of software like MailChimp and others, it is essential to choose the most relevant business requirements. We have discussed in detail the Klaviyo alternatives that are best suitable for an ecommerce business. Many others in the market are fit for other businesses too. Choosing them based on the tool they offer, ease of use, and pricing plans would be a great idea. An email marketing tool plays a vital role in an online business. It is crucial to maintain constant contact with the customers, and an email automation platform enables businesses to use it effortlessly!
Questions asked while looking for Klaviyo alternatives:
.