Dropping temperatures doesn't give guys the excuse to drop the ball on fashion. Get ready for the snow with accessories that will quickly turn into ensembles. Before you reach for that ratty beanie, check out this list of wintry accessories that will up your fashion game.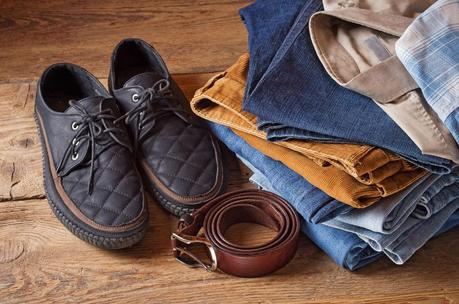 Keep your neck from getting nippy with a soft cashmere scarf. In winter, it's essential to cover up on your commute and a nice scarf is a stylish and professional way to do it. If you're looking for something a little understated, try a solid neutral like navy or black. For something a little more out-there opt for a fun plaid. Pair it with a soft sweater the ultimate wintry outfit.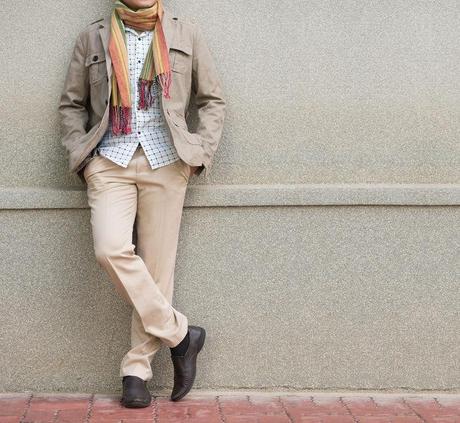 Pull your outfit together with a high-quality deerskin belt from Nordstrom. Ditch the gaudy buckles and embossed prints for a simplistic style that will work with jeans or dress pants. It's also a good excuse to ditch those suspenders you've been holding onto...

If you don't work in a place that warrants a briefcase, treat yourself to a classy backpack. For office-worthy style try simple backpacks from Urban Outfitters or Herschel. Urban often has minimalistic unbranded options coming in everything from canvas to leather. They're perfect for carrying your laptop to the office and back or packing essentials for a quick weekend trip.
No one likes hearing the sound of Velcro unpeeling at the checkout. Treat yourself to something a little more sophisticated like a nice leather wallet. Opt for a slim option that slides comfortably into your back pocket and has a plethora of slots to hold cars. If even that sounds a little too bulky for you, a stainless s teel money clip is a simplistic professional option.


BLOGLOVIN | FACEBOOK | TWITTER | INSTAGRAM
Disclosure: Credits to the rightful owners of the photos. This post contains affiliate link/s. Read my full disclosure policy regarding sponsored posts here.