Anakalian Whims:
Sounds painfully familiar…

Originally posted on CoffeeScribble:
Do you participate in 7 In 7? If you don't know what it is, http://www.create7in7.com/  is actually a pretty awesome concept and wonderful way of bringing artist together from all genres, mediums and walks of life to dedicate seven days to take on this challenge and ultimately further their artistic abilities and it's done so in a community which is wonderful. I haven't followed it too closely but I've seen some amazing works come out of it.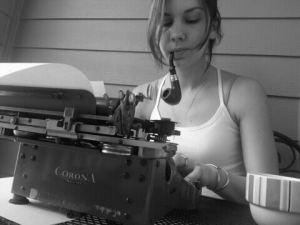 This morning I had the brief thought of "Oo, I should do a chapter a day for my book!" It was a very brief thought indeed as I proceeded to snort coffee out of my nose and all over my husband's Chewbacca t-shirt that I have claimed for the day.
Me? A chapter a day? I know I have it in me, as do most artists or writers and I am sure…
View original 377 more words