Bamber Bridge 2-4 Matlock Town
Northern Premier League Premier Division
Saturday 25th September 2021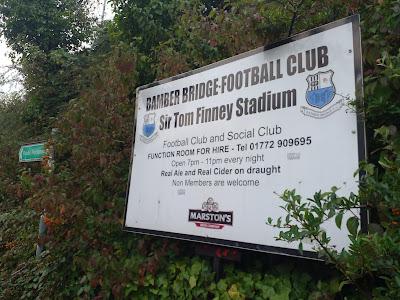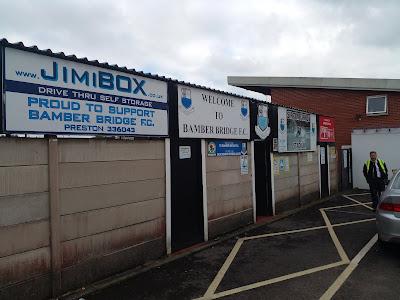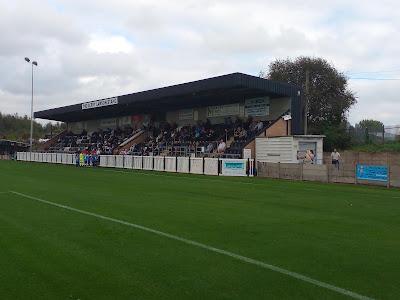 Bamber Bridge is an urban village in Lancashire, 3 miles south-east of Preston in the borough of South Ribble. The name derives from the Old English "bēam" and "brycg", which presumably means "tree-trunk bridge" (population:approx' 14,000)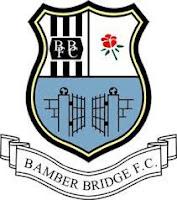 Football in the village was represented in the late 19th century, with a club established in 1952, joining the Preston & District League. In 1974 they merged with Walton-le-Dale, continuing in the same league.
Preston and District League 1974-1990: Premier Division champions 1980–81, 1985–86, 1986–87, 1989–90 
Guildhall Cup winners 1979, 1981, 1985, 1990
North West Counties League 1990-1995: Division Two champions 1991–92
Northern Premier League Pyramid 1995-present  Premier Division champions 1995–96
Challenge Cup winners 1994–94 President's Cup winners 2004–05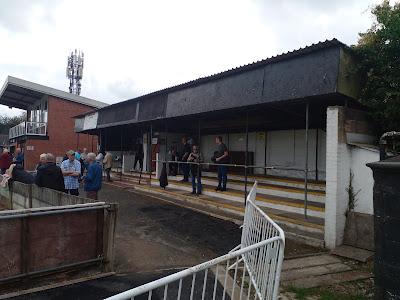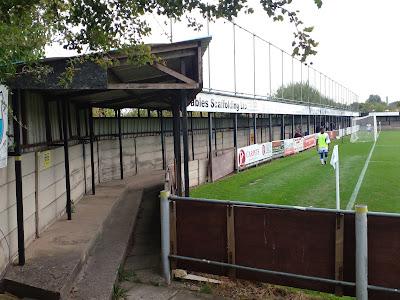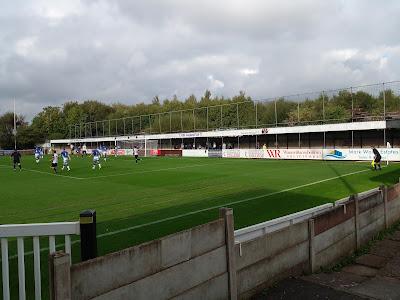 Sir Tom Finney Stadium at Irongate
Irongate
Bamber Bridge
Preston
PR5 6UU
Current Northern Premier League grounds visited: Premier (17/22) Pyramid (52/81)
Opened August 1987
Capacity 3,000 (554 seats)
Record attendance 2,300 friendly v Czech Republic 1996 Lost 1-9
(The Czechs used Irongate as their training ground during Euro 96)
Brig played at the King George's Playing Field, before obtaining a plot of derelict land in 1983 to build their own ground. The name Irongate is taken from the local area and it was officially renamed the Sir Tom Finney Stadium after the legend's death in 2014.The ground has a smart main stand decked out in black seats, with full cover at the far goal which extends in the corner towards the stand. The ground entrance is within a standing enclosure, left of the goal with the clubhouse, refreshment bar and club shop alongside. The dugouts are opposite the main stand, which is open standing with large netting to stop the ball going into the neighbours gardens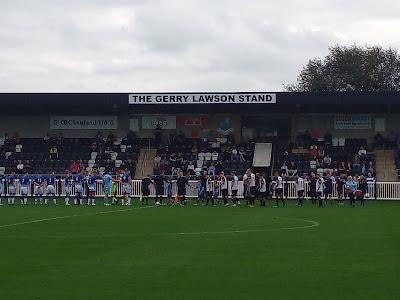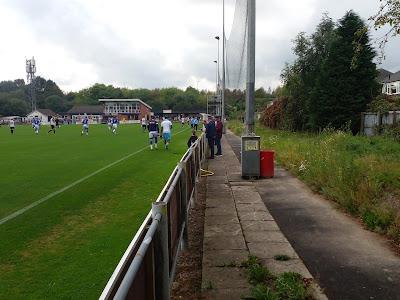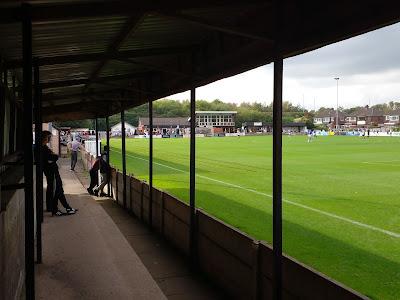 Bamber Bridge(5th) 2(Barge 25pen Sinclair-Smith 73)
Matlock Town(2nd) 4(Cook 11,62 Hughes 26 Byrne 90pen)
NPL - Premier Division matchday 10
3pm ko
Att.347
Admission £10
Pin badge £2.50
Coffee £1 chips £2
Programme available 
Matlock maintained their position in the top 2 with a good away performance at Irongate. The Gladiators took an eleventh minute lead when a long clearance from the 'keeper found Jamie Cook who fired in with the outside of his boot. Brig equalised with a Ewan Barge penalty, but the visitors instantly replied when Liam Hughes fired in from close range. 
Matlock extended their advantage just after the hour mark, when a lovely through ball from Wiles found Cook who went around the keeper to slot home his second. In the 73rd minute a free kick just outside the box was squared to Sinclair-Smith who side footed over the goalie to make it 2-3, but the away side sealed the win in the final minute, when Alex Bryne confidently fired home a penalty.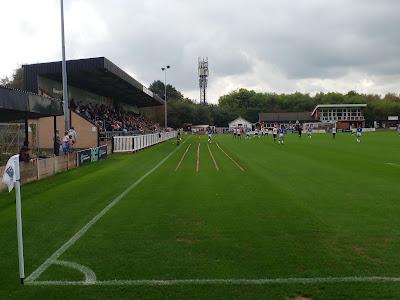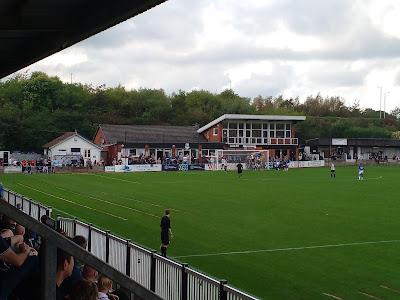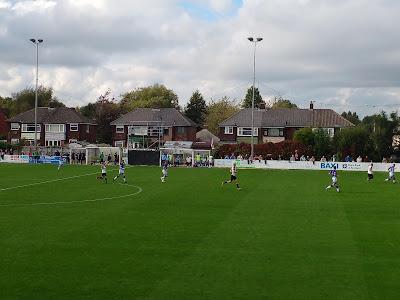 #Heedhopper
0805 Northern Rail - Newcastle - Carlisle 
1008 Avanti West Coast - Carlisle - Preston arr.1116
1357 Northern Rail - Preston - Bamber Bridge
Reverse journey back home.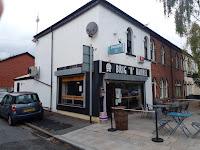 I took advantage of the Northern Rail £1 ticket sale to tick off another in my pursuit of completing some leagues. I spent most of the day in Preston, calling at six of the pubs which weren't in the Good Beer Guide on my last visit. When I arrived at Bamber Bridge I stopped at the Brig 'n' Barrel and the Beer Box, another two good pubs which are in the guide.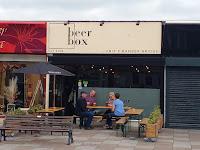 This was my first solo full day out on public transport since the return of some normality. It was great to have a bit of "me time" and during this long day of traveling I met some interesting and lovely folk along the way.