Leyburn Town 1-5 Unicorn
Wensleydale Creamery League
Thursday 24th June 2021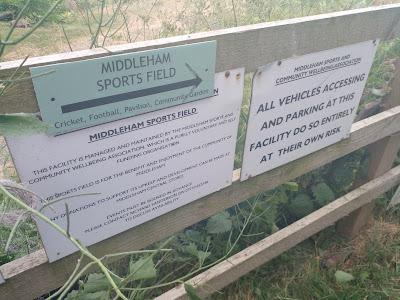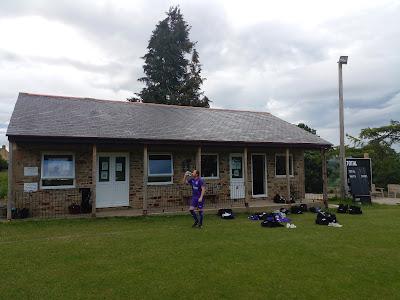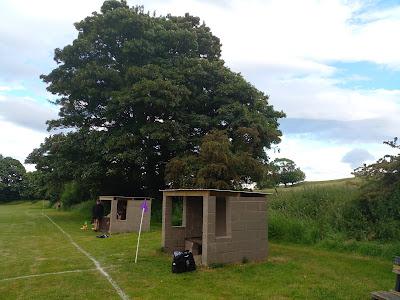 Leyburn is a market town and civil parish in the district of Richmondshire, on the north bank of the River Ure in Wensleydale. The town is a gateway town to the Yorkshire Dales National Park and relies heavily on tourism. (population: over 2,000)
Leyburn Town have played home matches in nearby Middleham since 2020. The club were in need of a new home and the move in coalition with the ground owners - the Middleham Sports and Community Wellbeing Association, re-established football in the town for the first time since 2008.
The ground is in the shadow of Middleham Castle, which was built in the late 12th century by Robert Fitzrandolph, 3rd Lord of Middleham and Spennithorne. The castle was the childhood home of King Richard III, although he spent little time there during his reign, and was built to defend the Richmond to Skipton road.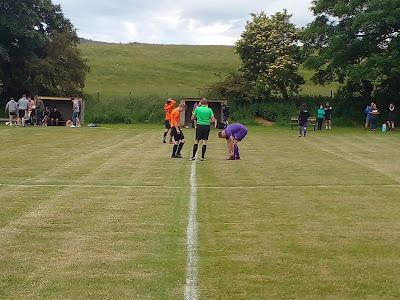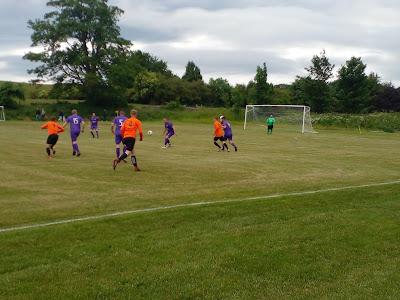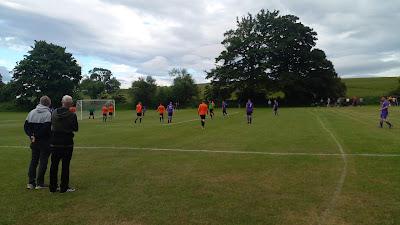 Middleham Sports Field, 
Castle Hill, 
Middleham 
DL8 4QW
The ground is shared with cricket, so it currently has the outer boundary line in front of the goalmouth. The pavilion sits in between both pitches, with dugouts on the opposite side. The fabulous backdrop of the castle makes this ground a must do for Non-League ground enthusiasts.
#Heedhopper .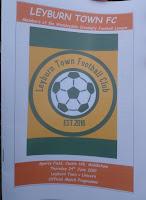 59 mile drive door-to-door 
Current Wensleydale League grounds visited 6
Total Non-League grounds visited 478
I picked up Lee & Katie and her son Daniel on route for the second part of this week's Cheesy League trilogy. There was an abundance of Groundhoppers in attendance, with one producing a match programme. The issue was a decent effort and probably produced so it could be "officially" ticked, as the general rule of thumb for some 'hoppers is "no paper, no game"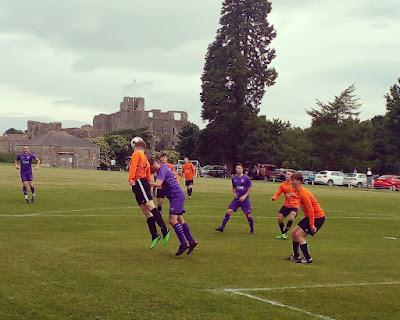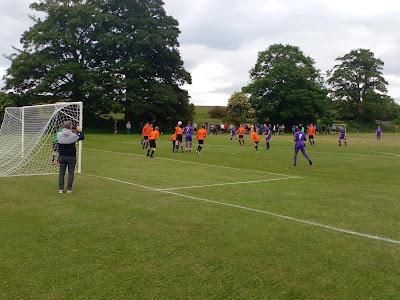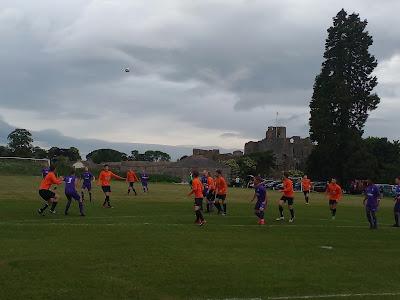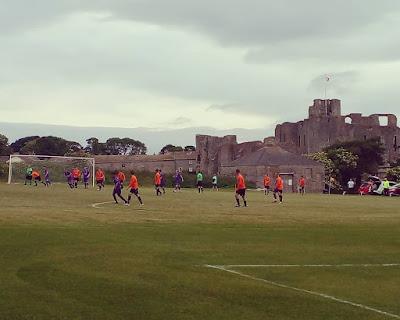 Leyburn Town 1(Hammond 76)
Unicorn 5(Mutch 19 Handley 32 Fisher 34,79 Nicolas 60)
Wensleydale Creamery League matchday 18
1830 ko
Att.82hc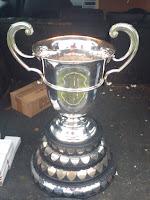 The decent crowd were also there to see if Unicorn could record a two goal win to leapfrog Richmond Town Reserves and crown them Wensleydale Creamery League champions. Uni took a 19th minute lead when a free kick from the goalkeeper was pumped forward and to everyone's surprise, evaded strikers and defenders before bouncing into the net. Ex-Gateshead striker Nathan Fisher looked really sharp and he was amongst the goals for the visitors, to give them a three goal lead and seal the league title before half time.  Unicorn extended their advantage
 in the second half
when a cross shot from Shan Nicolas beat the 'keeper, before a consolation from Jack Hammond reduced the arrears. The match was topped off with a waxer from Fisher to make it 5-1 and give Unicorn the gorgeous 102 year old Wensleydale trophy.