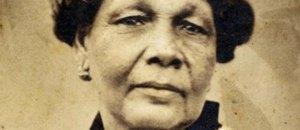 The 36,000 people who signed the Mary Seacole petition were thanked today. They were instrumental in securing victory after education secretary Michael Gove unveiled the new schools curriculum.
In addition, the number of MPs of all parties, who signed the Commons early day motion had climbed to 72 before yesterday's announcement. A full list of MPs is included below.
When I set up the petition and pulled together a campaign group (Simon Woolley of Operation Black Vote, Patrick Vernon, Prof Elizabeth Anionwu, Khi Rafe, Juliet Alexander and Zita Holbourne) a few short weeks ago I could not have imagined the impact that this campaign would make.
Although the victory was a cause of celebration yesterday we were disappointed that the new curriculum failed to include the teaching of Africa before Europeans arrived, and this is something we intend to continue to campaign for.
However we were pleased that the status of Seacole and Oladuah Equiano was raised from being in the notes to an established part of key stage 3 in the classrooms. In addition, the curriculum will also include the teaching of Jomo Kenyatta, Kwame Nkrumah and Britain's retreat from Empire. Also the Windrush, the race relations laws, slavery and the role of the abolitionists will be taught.
As mentioned yesterday on this blog, the outcome is a clear victory for people power and reinforces faith in the power of campaigning, especially utilising the social media. Over 6,200 people commented about the issue on the petition site and it was shared on Facebook and Twitter many thousands of times.
Special thanks go to the campaign team, who all worked terrifically hard, and change.org who emailed and tweeted the petition. We garnered a very impressive amount of media coverage, bolstered by the huge numbers of people who signed the petition.
I am especially grateful to the 50+ public figures who signed the open letter to the Times newspaper – including Rev Jesse Jackson, playwright Kwame Kwei Armah, children's writer Michael Rosen, author Zadie Smith, and broadcasters Bonnie Greer and Garth Crooks. Thanks also to everyone who tweeted support including MP Chuka Umunna, singer Beverley Knight, comedienne Angie le Mar and actor Adrian Lester.
The Archbishop of York, John Sentamu, boosted the campaign further when he wrote about Seacole in his final Sun on Sunday column, and the former deputy prime minister John Prescott also wrote a fabulous article in his Sunday Mirror column. Finally, the intervention of the current deputy prime minister Nick Clegg, who declared that Seacole would remain in the classrooms, was a significant development.
Final list of MPs who signed the Commons petition:
Bottomley, Peter Conservative Party Worthing West

Percy, Andrew Conservative Party Brigg and Goole

Williams, Stephen Liberal Democrats Bristol West

Leech, John Liberal Democrats Manchester Withington

Hancock, Mike Liberal Democrats Portsmouth South

Ward, David Liberal Democrats Bradford East

Horwood, Martin Liberal Democrats Cheltenham

Stunell, Andrew Liberal Democrats Hazel Grove

Farron, Tim Liberal Democrats Westmorland and Lonsdale

Reid, Alan Liberal Democrats Argyll and Bute

Williams, Mark Liberal Democrats Ceredigion

George, Andrew Liberal Democrats St Ives

Campbell, Menzies Liberal Democrats North East Fife

Thurso, John Liberal Democrats Caithness Sutherland and Easter Ross

Harvey, Nick Liberal Democrats North Devon

Meale, Alan Labour Party Mansfield

Hopkins, Kelvin Labour Party Luton North

Abbott, Diane Labour Party Hackney North and Stoke Newington

Campbell, Ronnie Labour Party Blyth Valley

Bayley, Hugh Labour Party York Central

Sharma, Virendra Labour Party Ealing Southall

Rotheram, Steve Labour Party Liverpool Walton

Caton, Martin Labour Party Gower

Corbyn, Jeremy Labour Party Islington North

McGovern, Jim Labour Party Dundee West

Skinner, Dennis Labour Party Bolsover

Lazarowicz, Mark Labour Party Edinburgh North and Leith

McDonnell, John Labour Party Hayes and Harlington

Osborne, Sandra Labour Party Ayr Carrick and Cumnock

Cunningham, Tony Labour Party Workington

Gapes, Mike Labour Party Ilford South

Vaz, Valerie Labour Party Walsall South

Ruddock, Joan Labour Party Lewisham Deptford

Lammy, David Labour Party Tottenham

Flynn, Paul Labour Party Newport West

Wright, David Labour Party Telford

Glindon, Mary Labour Party North Tyneside

Reed, Steve Labour Party Croydon North

Love, Andrew Labour Party Edmonton

Mudie, George Labour Party Leeds East

Clwyd, Ann Labour Party Cynon Valley

Godsiff, Roger Labour Party Birmingham Hall Green

Vaz, Keith Labour Party Leicester East

Cunningham, Alex Labour Party Stockton North

Lavery, Ian Labour Party Wansbeck

Doran, Frank Labour Party Aberdeen North

Hood, Jim Labour Party Lanark and Hamilton East

Kaufman, Gerald Labour Party Manchester Gorton

Davidson, Ian Labour Party Glasgow South West

Francis, Hywel Labour Party Aberavon

Anderson, David Labour Party Blaydon

Havard, Dai Labour Party Merthyr Tydfil and Rhymney

Owen, Albert Labour Party Ynys Môn

Clarke, Tom Labour Party Coatbridge Chryston and Bellshill

Walley, Joan Labour Party Stoke-on-Trent North

Roy, Lindsay Labour Party Glenrothes

Qureshi, Yasmin Labour Party Bolton South East

Clark, Katy Labour Party North Ayrshire and Arran

O'Donnell, Fiona Labour Party East Lothian

Barron, Kevin Labour Party Rother Valley

Glass, Pat Labour Party North West Durham

Hendrick, Mark Labour Party Preston

Goggins, Paul Labour Party Wythenshawe and Sale East

Mearns, Ian Labour Party Gateshead

Robertson, John Labour Party Glasgow North West

Benton, Joe Labour Party Bootle

Shannon, Jim Democratic Unionist Party Strangford

Simpson, David Democratic Unionist Party Upper Bann

Hermon, Lady INDEPENDENT North Down

Williams, Hywel Plaid Cymru Arfon

Galloway, George Respect Bradford West

McDonnell, Alasdair Social Democratic and Labour Party Belfast South