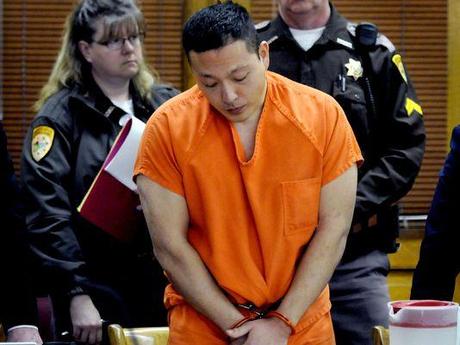 USA Today 
A Montana homeowner was sentenced Thursday to 70 years in prison for the shotgun slaying of a German exchange student he found trespassing in his garage late one night last spring.
Markus Kaarma, 30, of Missoula, won't be eligible for parole for at least 20 years. A jury in December found him guilty of deliberate homicide in the April 27 shooting death of 17-year-old Diren Dede, of Hamburg, Germany.
Jurors rejected Kaarma's argument that he shot in self-defense under the so-called Castle doctrine because his home had been burglarized previously. Dede was unarmed, and three witnesses testified at the trial that Kaarma had spoken about shooting someone.