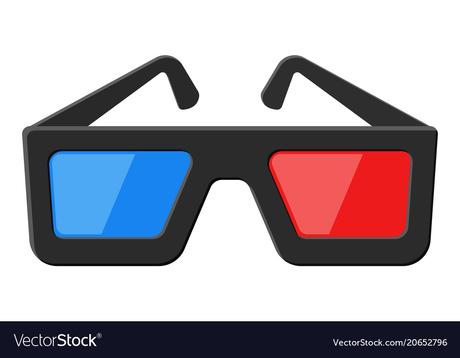 Every parent has experienced that moment when weather or unavoidable circumstances thwart the best-laid plans. Having a few projects, books, or activities in your back pocket can make or break a rainy day. Add in the magic of 3D and you have a memory you both will cherish. Next time you're looking for a fun activity, pull out one of these unique 3D craft projects for kids.
1.Simple 3D rainbow paper craft
This 3D rainbow paper craft from easypeasyandfun.com is adorable and simple. It uses supplies you most likely already have, like construction paper and cotton balls. Add some glitter or fun washi tape to make this unique craft extra special.
2. Recycled cardboard zoo animals
These cardboard zoo animals from supermakeit.com are a great way to use up any cardboard you may have laying around. Use paint, stickers, googly eyes, or colored paper to decorate your menagerie.
3. Bugs from ice cream wooden sticks
Following this tutorial from krototak.com you can make any kind of bug you can dream up. Adding ribbon and scraps of material give these bugs a unique touch.
4. Pipe cleaner monkeys
Make these pipe cleaner monkeys from frugalfun4boys.com with older kids. The pose able arms and legs make this craft something they can enjoy after the project is made wrapping the fuzzy monkey around fingers and pencils.
5. 3D paper autumn tree
This 3D paper autumn tree from nontoygifts.com would be a fun seasonal craft you can customize for all seasons using different colored paper for spring, summer, and autumn, and cutting snowflakes or empty branches for winter. You could even have your children paint with watercolors on a canvas for the background and give them as gifts to grandparents.
6. Heart art 3D artwork using sticks
This heart art 3D artwork using sticks by danyabanya.com is another unique 3D craft project that would be great to hang up on your walls or give as gifts. Take it a step further and go on a family hike together to collect the sticks to use in your art! You can customize this craft project by making any shape whether it be a star, lightning bolts, or even letters.
7. Paper plate whale
These paper plate whales from funcraftskids.com are simple and use common household items to make a project that can be played with or set aside as a fun decoration for your kid's room. After making a whale see what other sea creatures you can make and set up and underwater ocean scene!
Spending time crafting with your kids is a great way to spend an afternoon, using these 7 unique 3D craft projects for kids can make it extra special.